Even though I like to think I have my packing down to a T, there's no point in denying I'm actually a notorious over-packer. You know it, I know it, and the baggage drop-off staff at every single airport I've ever been to know it too. I always start with 'one suitcase only' agenda in my mind, but no luck following that through so far… You would think it's the clothes and the shoes that take up the most space, but I have a confession to make – it's cosmetics! Narrowing down my lotions and potions, let alone fitting them into a tiny ziplock bag, is mission impossible, and that's exactly why I always end up taking a check-in bag (or two) too.
The only reason why I haven't had one with me the last time I went to the airport is because I didn't fly anywhere! I actually swung by Heathrow Airport to visit YSL's new, exciting beauty pop-up with lots of fun activities to entertain yourself with while waiting for your flight. You can get your makeup done, do a fun boomerang selfie in front of the most flattering ring light, and even try the YSL products on virtually with the help of their genius makeup cam that could keep me entertained for hours.
But of course it's also the perfect spot to do some last-minute duty-free shopping. YSL is actually the brand that always ends up in my suitcase, no matter where I go. They have a wide range of products that not only work for everyday and special occasions but are travel-friendly too, so today I though I would talk you through my top 5 favourites I rarely leave behind before jumping on a plane.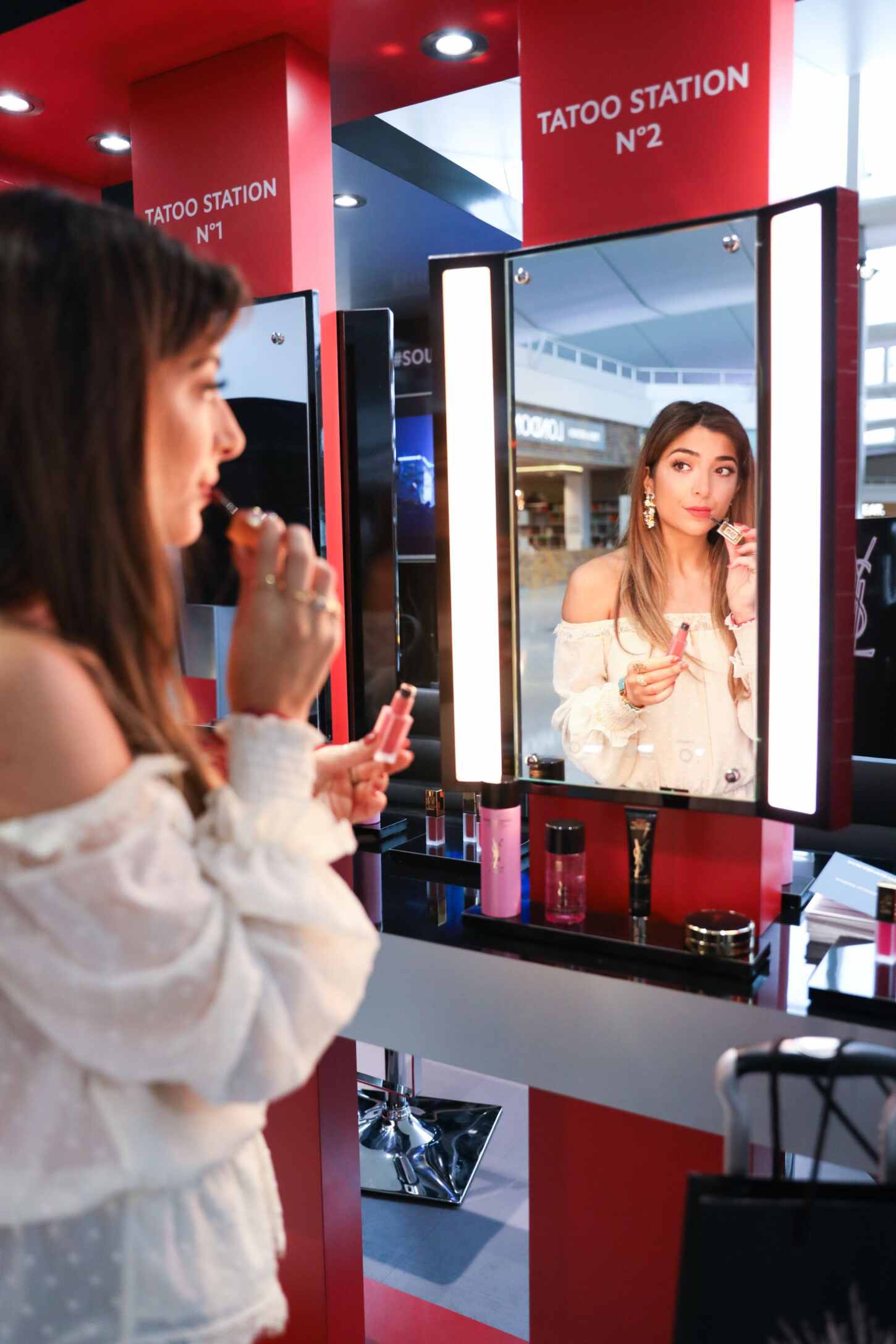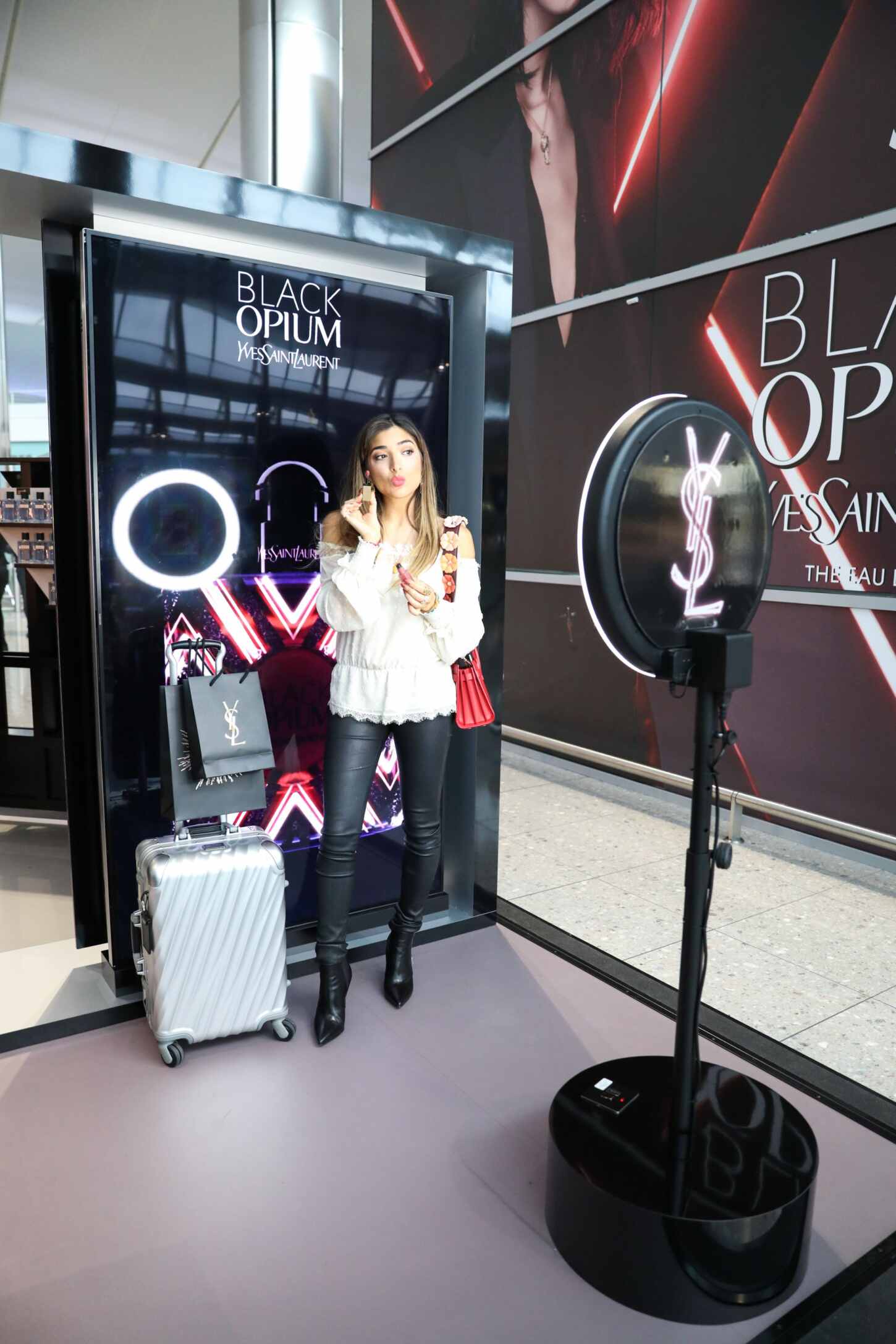 First is the Fusion Ink Cushion Foundation that comes in a compact with a mirror, which is always the most convenient packaging wise for touch-ups on the go. It's so easy to whip it out of the bag and (re)apply, and I also love how dewy but buildable it is. After a long-haul flight it's a great natural-looking cover-up for tired skin, while an extra layer provides more coverage and gets you all set for your evening plans.
The Touche Éclat Highlighting Pen is a product I've been raving about for years and is still an irreplaceable staple in my makeup bag. It's an amazing multi-tasker (which you need as many of as possible when trying to maximise the space in your suitcase), being able to conceal and highlight at the same time. I mainly use it to lighten up the area under my eyes, but you can see how and where else you can use it to achieve the perfect luminous complexion in this blog post over here I wrote earlier this year.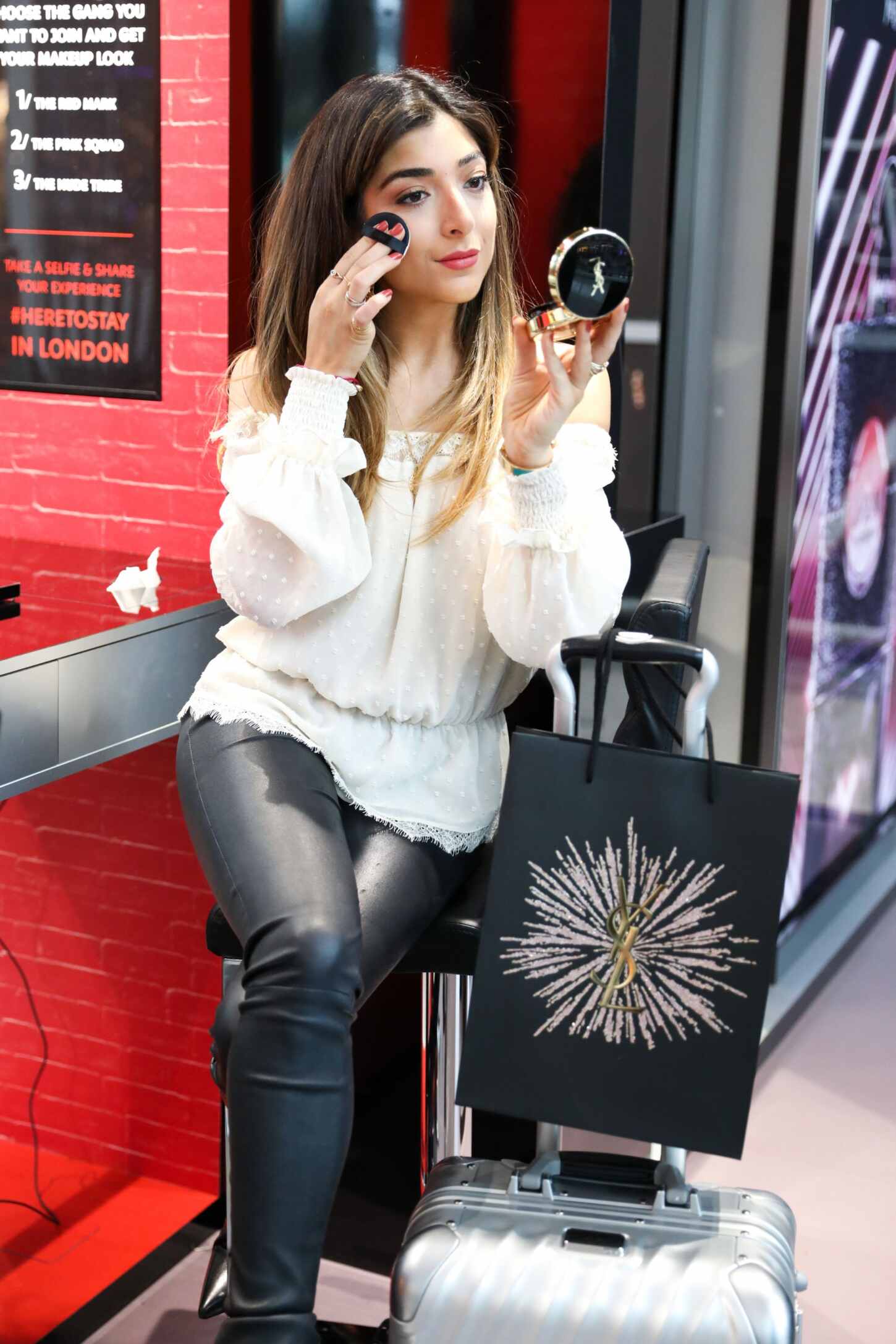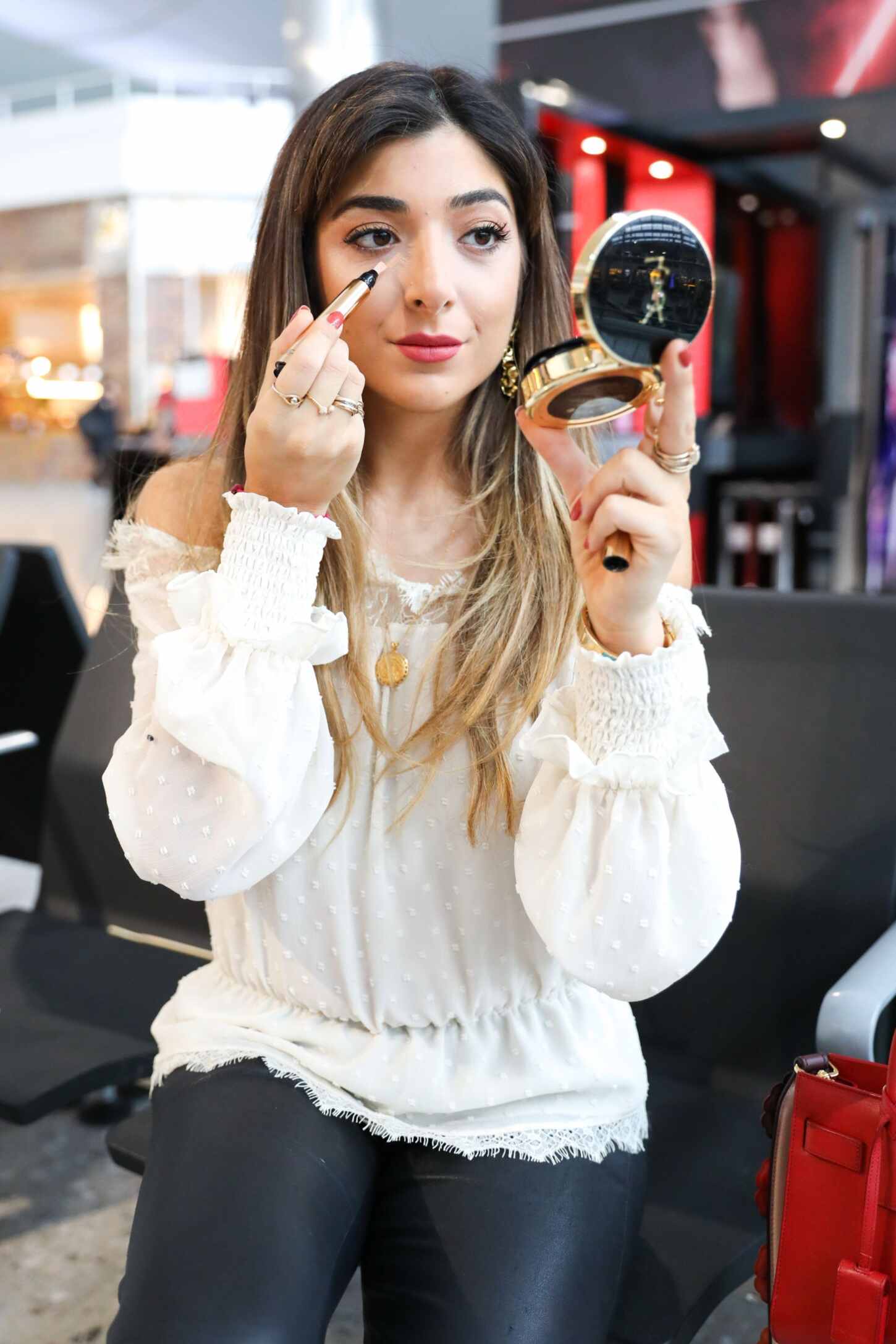 Speaking of multi-taskers, another gem in YSL's collection is the Top Secrets Instant Moisture Glow, a lightweight two in one face moisturiser and primer. I love using it when I'm getting ready post-flight, because I know it will blur out imperfections as well as hydrate my skin. 
The Tatouage Couture Liquid Lip Stains fall under some of my all time favourite lip products – they're insanely pigmented and ultra matte, but not drying or difficult to apply at all. You can glide them onto your lips precisely with a spatula-shaped applicator, the formula dries down in an instant and it's one of the best I've found for dry lips. Above I'm wearing the shade number 16, a gorgeous deep rosey nude, but they have the widest range of colours, from proper nudes and reds to vibrant pinks and deep plums.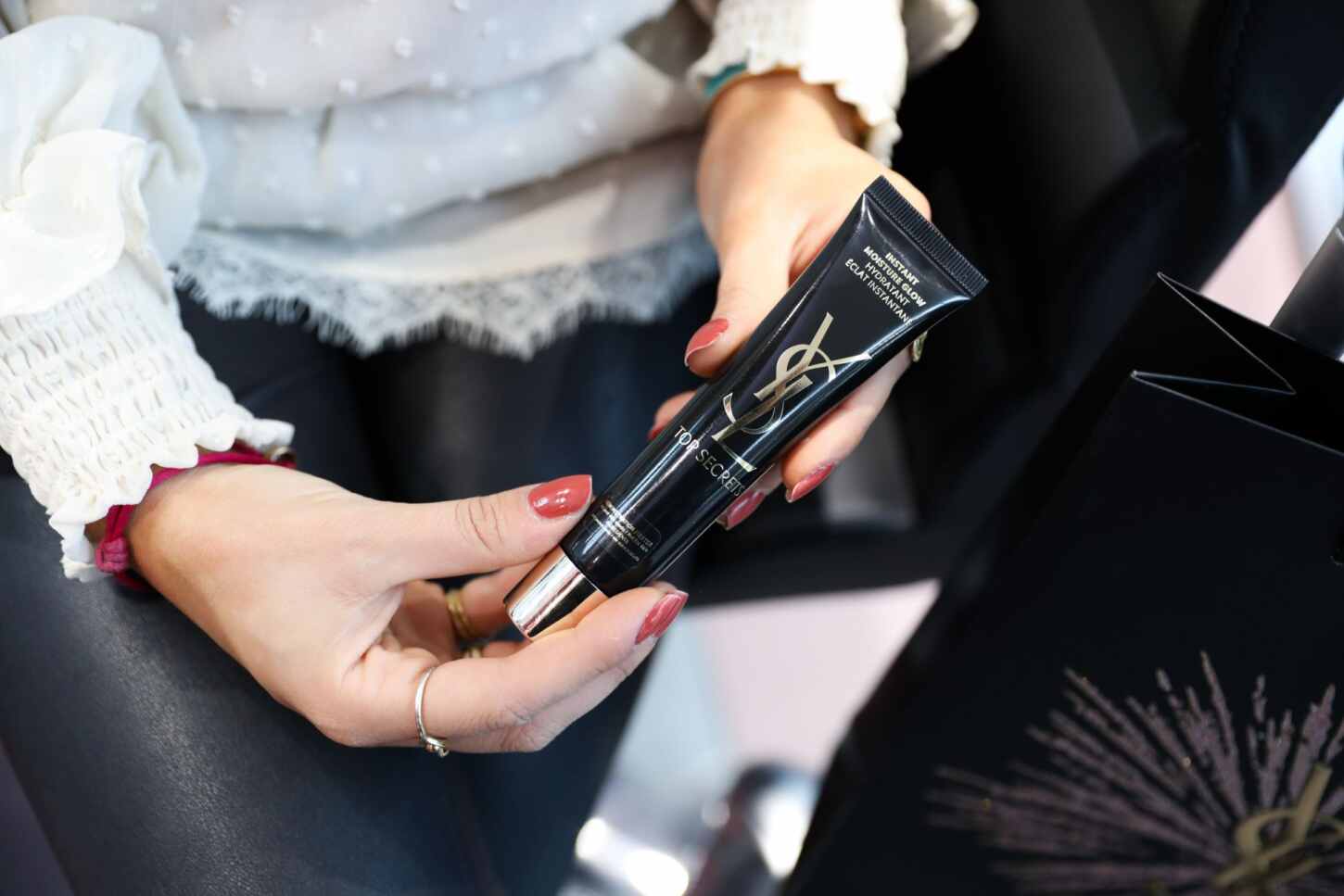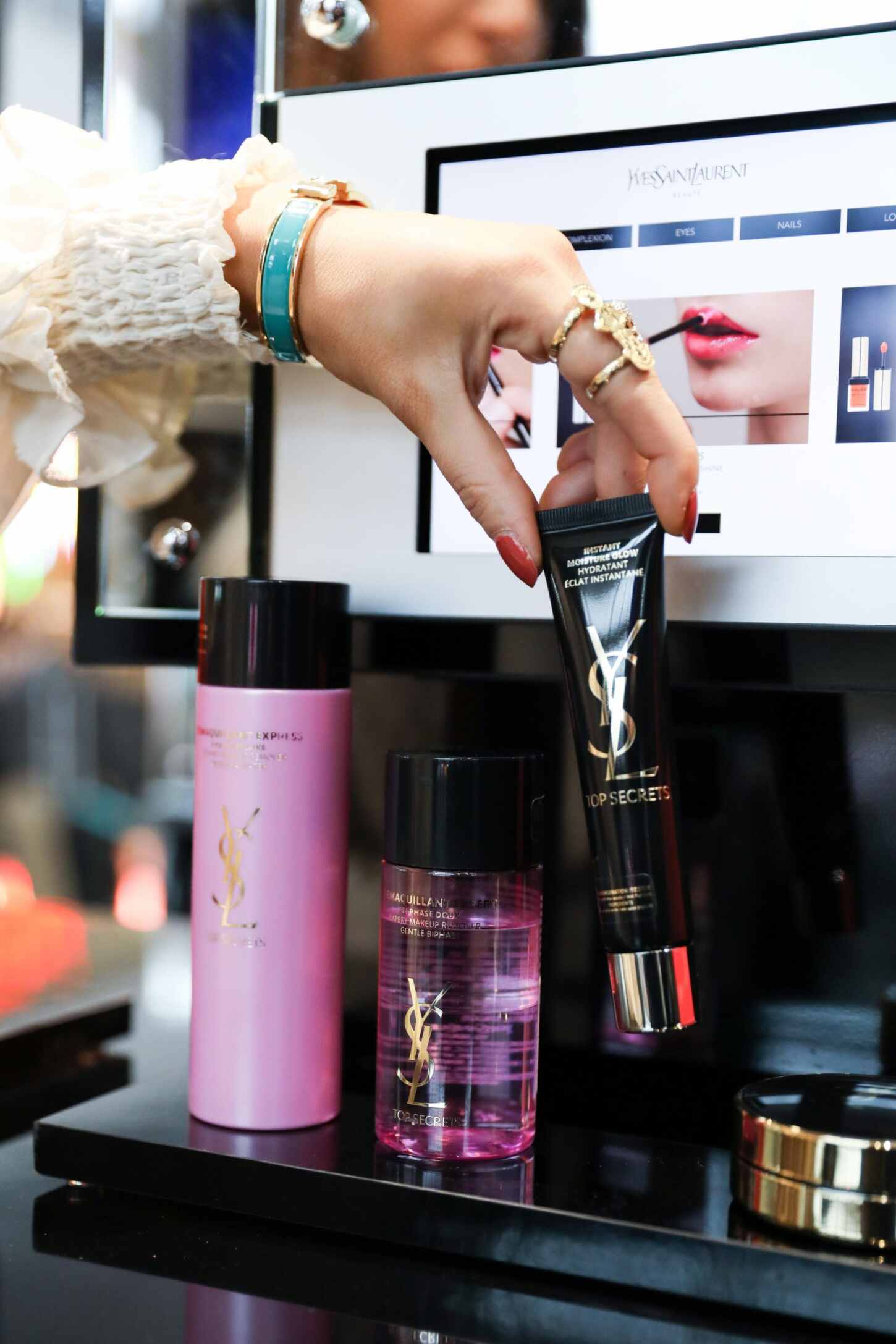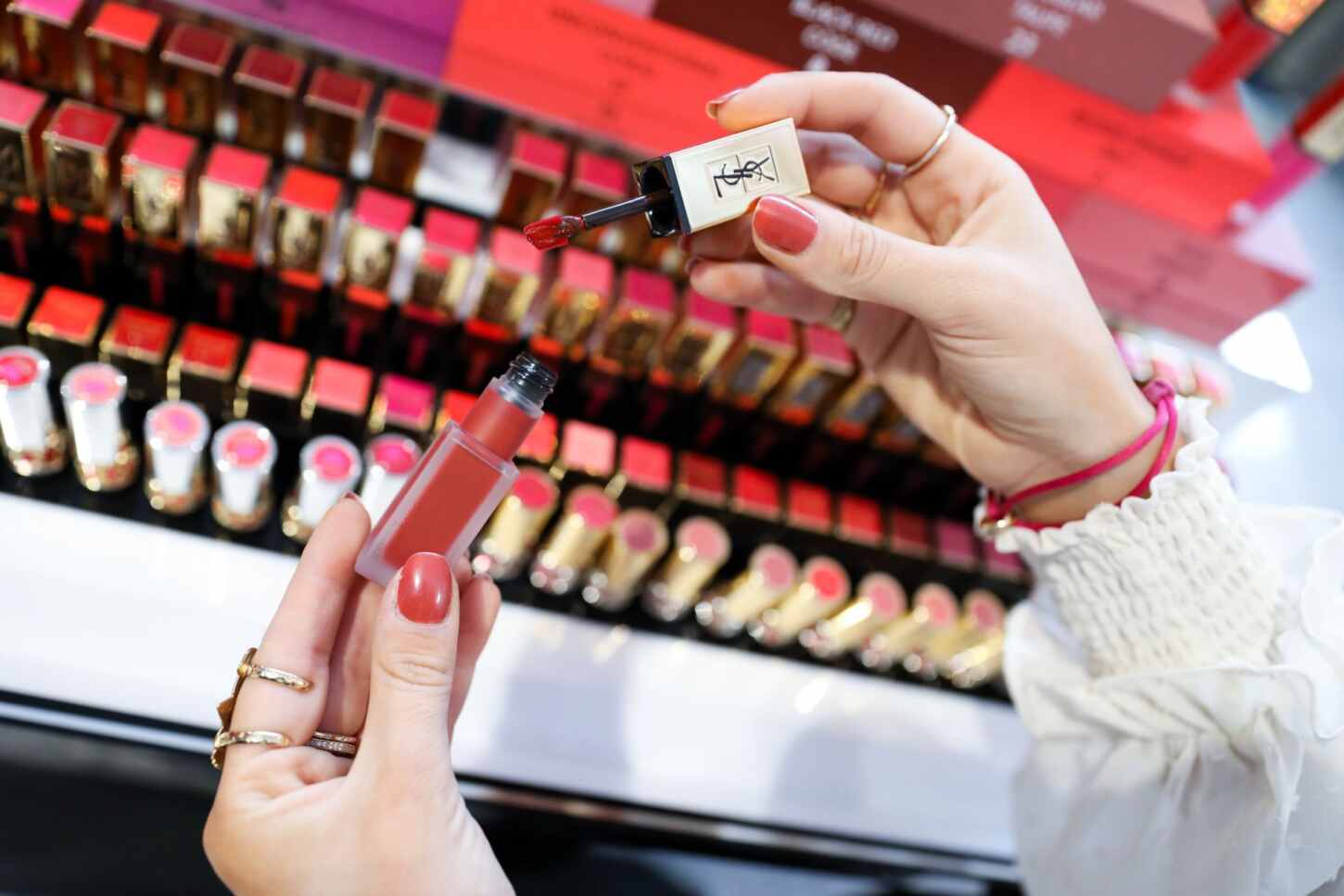 Last but not least… perfume! I always take my time picking the perfect one for the location I'm traveling to because I know the scent will end up reminding me of the trip for years to come. Black Opium gives me those glam sassy vibes of New York and LA, starting with the design of the bottle, which is absolutely mesmerising and perfectly reflects the fragrance. I would describe it as sexy and mysterious with a hint of sweetness, perfect for these short winter days when evening seems to be a thing all day round.
No matter where you're traveling this Christmas break, if you find yourself at Heathrow Airport Terminal 2, definitely make sure to stop by the YSL beauty pop-up at Heathrow Airport and give my YSL travel favourites a test flight (see what I did there?). It's safe to say I'll be adding a few more Tatouage Lip Stains to my collection before my next trip abroad after my swatchaton the other day, and I'm secretly hoping the makeup cam will still be there too – it's so fun I wouldn't even mind my flight being delayed for an hour or two! 
Shop My YSL Travel Favourites