Goodbye 2017, hello 2018! I hope you all had a wonderful holiday and are just as excited for the new beginnings and exciting moments the new year has in store for us. I took some time off these past few weeks to relax but also to plan out my life and put down the goals I would like to reach, and I honestly couldn't be more thrilled to get things going. Here's just ten things I'm looking forward to achieve and experience this year!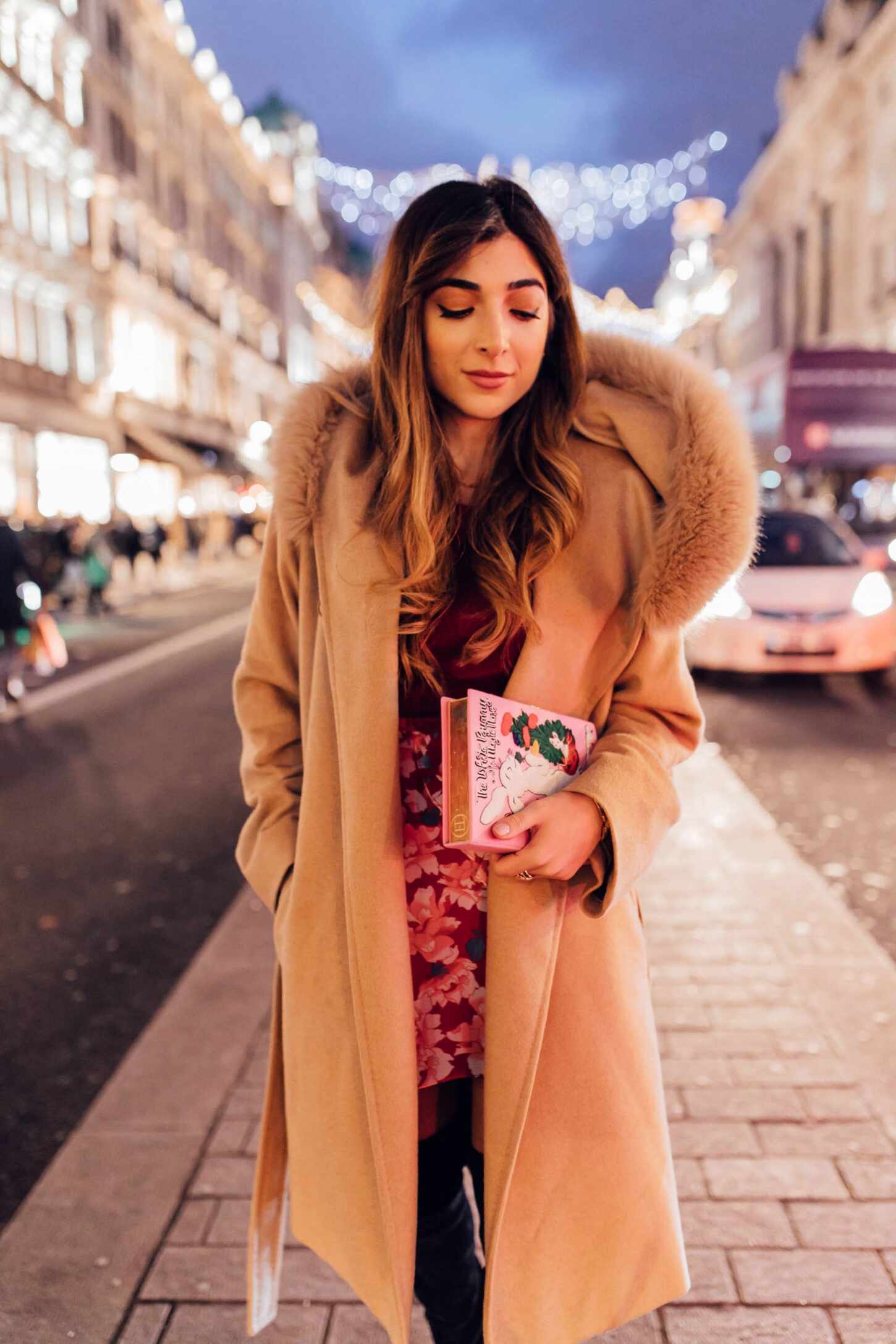 Shop the Look

DISCOVERING NEW PLACES
2017 was a year full of adventures for me. Visiting some of the most incredible corners of the world in France, Switzerland, Abu Dhabi and Italy to name a few had me itching for more, so I'm hoping to discover even more wonderful places this year. I'm exploring the beauties of Iceland as we speak, so I'm off to a great start!
TAKING MY MUM TO POSITANO
Speaking of traveling, you may remember I went to Positano with my sister last spring. Both of us had the most amazing time over there and I've been dying to go back ever since (I would go so far as to say it's my favourite place I've been to last year), so I'm completely over the moon about visiting this picturesque Italian village again soon and taking my mum with me too this time around! She's never been, but I already know she'll love it as much as I do.
GETTING INTO YOGA
Practising yoga is something that has been on my new year's resolutions list for the past I don't know how many years, but you know how it goes, especially with exercise – you stick to your plans ferociously for the first week of January, then life gets in the way, and all of a sudden it's the end of the year and you realise you've worked out no more than twice. But this time around, I promise I'm sticking to it. Estée and I made a pact to do the 30 Day Yoga by Adrienne Challenge, and even though I spent most of the first session in child's pose I'm determined to follow it through and improve!
TRYING NEW RECIPES
This year I've gotten myself in a bit of rut as far as my day-to-day meals go. Even though I'm loving the rice life, I feel like I need to stop having the same breakfast, lunch and dinner over and over again, and try out some new dishes, especially now that I have Thermomix in my life. It's a genius and super easy to use all-in-one appliance, so I have no excuse to not get creative in the kitchen, give some new recipes a go and have a more varied diet.
WALKS WITH DUKE
Taking my adorable pom for a long walk in the park is always one of the highlights of the day for me, so I'm making sure to keep enough of my schedule free to continue doing it every day whilst I'm in London in the new year too. It's the time of the day for me when I put my phone away for an hour, clear-up my head and truly relax while also spending some quality time with my furry bestie – priceless!
MAMMA MIA! HERE WE GO AGAIN
Any ABBA fans over here?! I just stumbled upon the trailer for the second part of the Mamma Mia on-screen musical and I'm already looking forward to seeing it this summer. The first is still one of my favourite films I've seen – it ticked all the boxes for me, from the amazing actors and the story to the Greek village setting and of course the music – so I have high hopes for the new one too. I bet I'll know the whole script by heart by the end of the year…
LEARNING A NEW LANGUAGE
Every time I meet someone who is bilingual I get an urge to learn a new language or at least brush up on my French, which has gotten a little rusty. I already downloaded some apps to keep me busy while I'm on the road (in the passenger seat), but I would love to hear your recommendations on which is best in case you've tried any yourself. There's so many of them I don't know where to start!
BEING A #ZENSLAYER
If you've watched my Vlogmas, you'll already know what I'm taking about when I say 'zenslayer', but long story short, staying zen and is how I'm striving to react to every negative and stressful situation in my life. Sometimes when things don't go as planned I can easily get caught up and stress out too much, so taking deep breaths, counting to ten and not sweating on the small stuff is my new approach.
OFFLINE PHOTO PROJECT
Taking hundreds of photos for my blog and Instagram is a part of my regular weekly schedule, but I always forget to capture the more private moments I experience with my family and friends, so I'm consciously trying to take more personal pictures this year and make sure to get them developed and put them into albums too – I always put this off, but it's so nice to sit down once in a while and have a flick through your favourite memories, isn't it? My mum always makes photo books after every trip with Apple online, it's so easy and takes about 10 minutes to put together. They then arrive in a gorgeous white book to your door! 
EXPLORING THE WORLD OF LITERATURE
I'm really hoping to train my brain to pick up a book instead of my phone before I go to bed this year, and maybe even give some genres I normally don't gravitate towards a try. Recently I got into poetry thanks to Rupi Kaur's Milk & Honey my friend Estee introduced me to, which I thought is a sentence I would never say, so I'm eager to see what else is out there apart from the self-improvement books that normally end up on my shelves. Again, recommendations are welcome!