Being invited to Iceland as part of the Dior Makeup new launch event a couple of weeks ago was the best possible start to the new year. To explore the stunning nature of this Nordic island has been on my bucket list for years and to do it in such great company and for such an exciting project was the best added bonus! The launch was for the brand new Dior Lip Glow lip balms, which you'll know are one of my most loved lip products of all time, and now that I've tested them out in extreme weather, I can confirm they keep your lips protected and moisturised even in freezing temperatures and the strongest of Icelandic winds.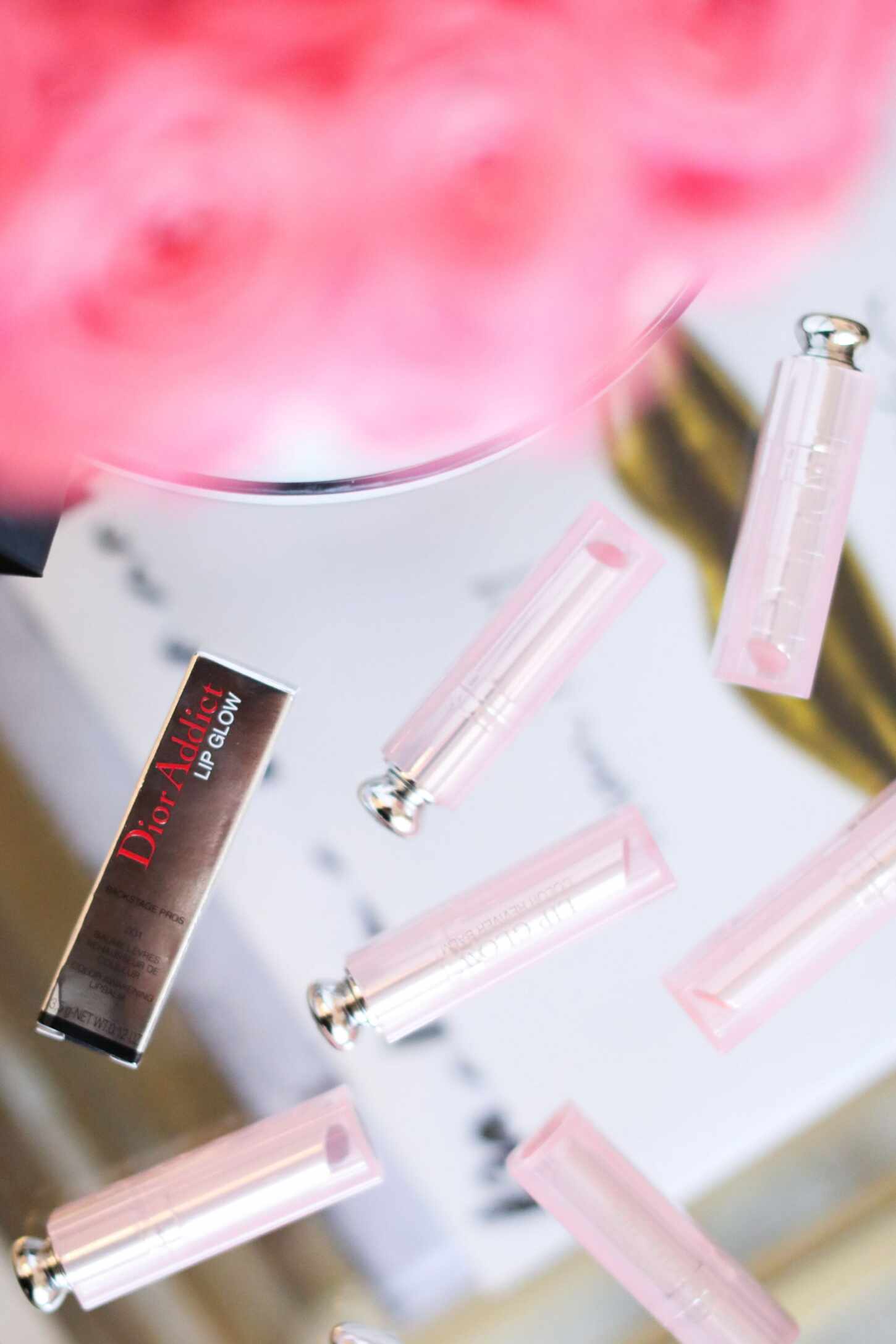 Besides the exciting new shades of the original naturally shiny finish we all know and love, the latest release also includes two new versions – matte and holographic. Rather than being a proper matte, I would say the Matte Glow has a comfortable velvety finish that can also be used as a base under a stronger matte lipstick or as more of a matte balm with a colour sheen to it, while the Holographic Glow comes with an iridescent effect that makes your lips look even juicier than the Original Glow. Both of the new finishes are available in two gorgeous shades – the former in 101 Matte Pink and 102 Matte Raspberry, and the latter in 009 Holo Purple and 010 Holo Pink (my absolute favourite which I'm also wearing in the photo underneath).
The Original Glow, on the other hand, was released in not two but six new colours – 001 Pink, 004 Coral, 005 Lilac, 006 Berry, 007 Raspberry and 008 Ultra Pink. One is more gorgeous than the other so I can't possible choose my favourite, but I have to say the coral is a surprisingly strong contender. I say surprisingly because it's not the kind of shade I normally gravitate towards, but once I put it on, I didn't want to take it off! One thing to note though is that all Lip Glows react to the pH level of your skin and adapt the tint accordingly to fully enhance your lips, so they might look slightly different on yours than they do on mine, which just makes them even more exciting and feel that extra bit special. 
ICELAND MUST-SEES
Iceland is one of those countries that makes your jaw drop every time you turn your head. The landscape is out of this world and I'm beyond grateful to Dior Makeup for taking us there and showing us around. You can have a look at everything we've been up to in the here in this vlog, but if you're planning a trip there yourself, I have a few spots to share with you that can't be missed!
First of all, the Blue Lagoon and its geothermal spa was such an amazing experience. Having a swim in the warm milky blue water with incredible scenery all around me was one of the highlights of the trip for me. The water is full of minerals so your skin feels super soft afterwards, just make sure to tie up your hair and keep it as far away from the water as possible. Unless you want it to look and feel like straw for about a month (apparently it takes five washes to get out)…
The Golden Circle is another must-do. Even though we got caught in a full-blown storm which made the sight-seeing of geysirs and waterfalls a little challenging, I can conform the route is popular for a reason. Speaking of bad weather, visiting one of the many greenhouses is the perfect way to avoid a downpour. I found hearing about the technology behind growing vegetables in Iceland really intriguing, but the best part is that most greenhouses come with an adjacent restaurant so you can try their fresh produce right there and then. I'm still dreaming about the tomato soup I had at the Friðheimar Greenhouse and I don't even normally eat tomatoes!