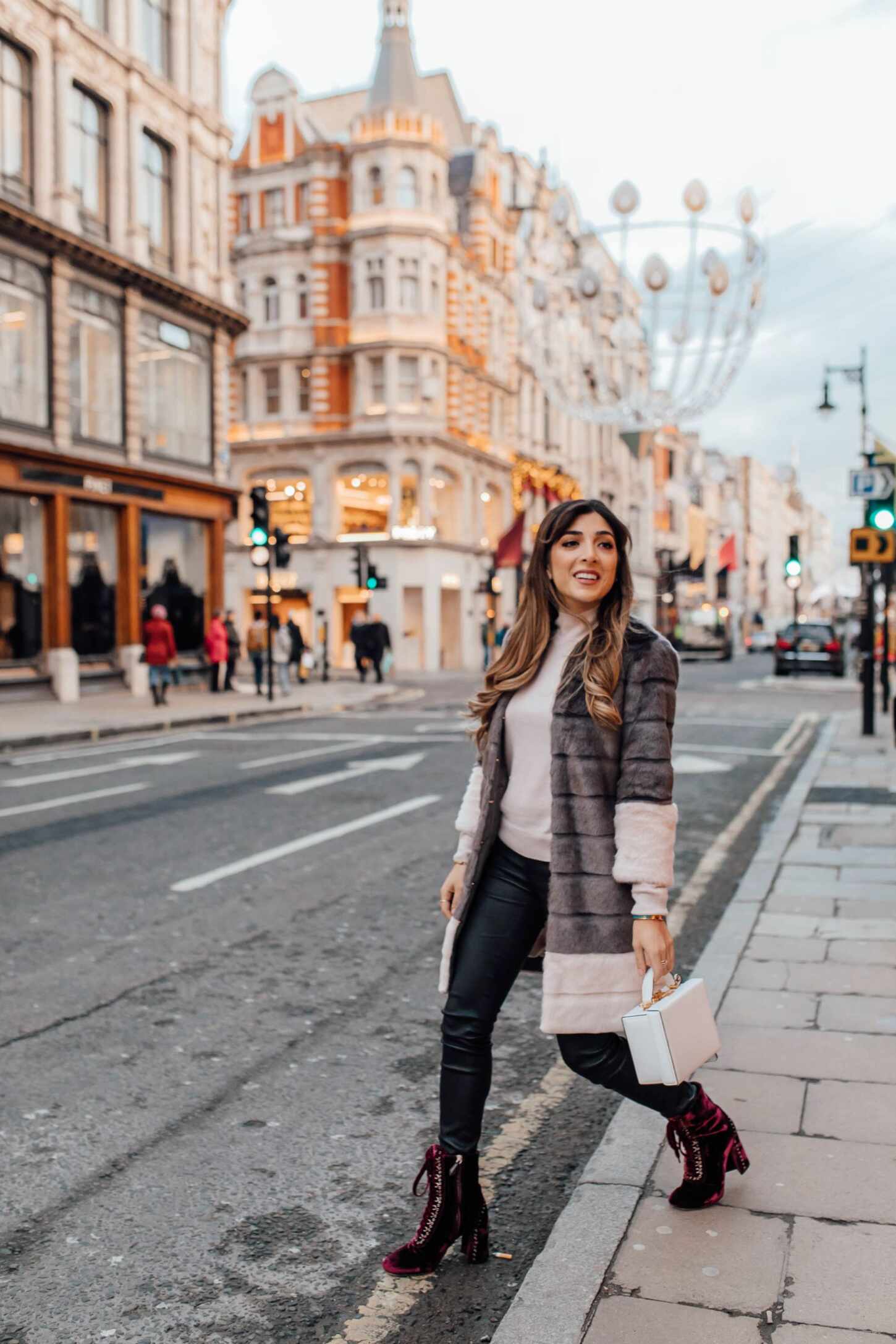 SHOP MY LOOK

The last days before the Christmas break were as you can imagine, pretty full-on. With vlogmas coming to a close, the round up of Christmas shopping and my cousins in town from America I had mere seconds to put together a look. Normally choosing an outfit is one of my favourite routines than can take so much longer than I care to admit (by choice I might add!). My bedroom usually looks like something out of a meme – a bed full of clothes I've tried on and opted not to wear and different shoes on each foot and usually with some ABBA blaring. This time was not like that at all and I ended up wearing one of my favourite looks of the season…
The star of the show year is the latest addition to my coat collection, this Ted Baker faux fur (which is currently on sale here!). Ted Baker hands down do the best, most luxurious faux furs and this one is perfect as it's such a muted tone of grey. I especially love the 3/4 length sleeves – imagine it with a bell sleeved top in Spring! Paired with my usual leather pants, which I'll admit are such an investment but I wear them multiple times a week for 4 years now and they're still as good as new and a simple cashmere jumper. 
For my accessories I've fallen so hard for these Miu Miu velvet boots from mytheresa.com, just look at them! They're simply stunning and the perfect addition to my outfit, plus really comfortable too. Lastly my Mark Cross bag which I've been lusting over for a while, there doesn't seem to be anything else like it on the market in a clear white shade!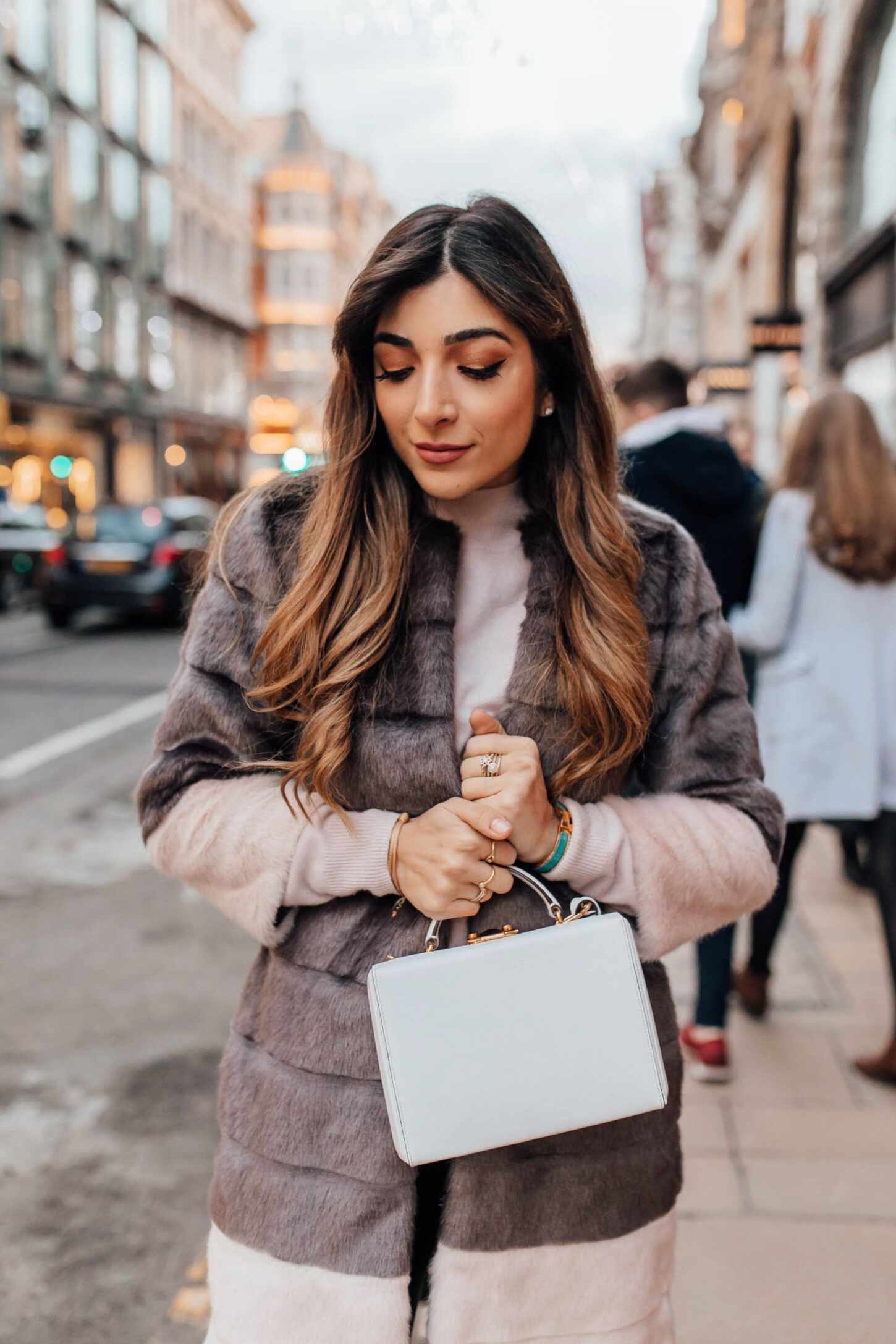 The last thing I want to mention is my Dolce & Gabbana Beauty Lipstick in the shade Royal Pink, which is the most gorgeous pink I've been wearing all Christmas. It's a my lips my better shade which is perfect when I'm just rolling from meal to meal without evening thinking about touching my makeup. It's perfect!