While the thick, warm sweater side of my wardrobe is reserved for the winter and the swimsuits for summer, there's a big section in my closet that could be labelled as season-less. Buying items you can wear all year round is one of the best pieces of advice I can give you if you want to save some money as well as space in the long run, as you can simply take them from one season to another just by switching up the way you style them.
Shop the Look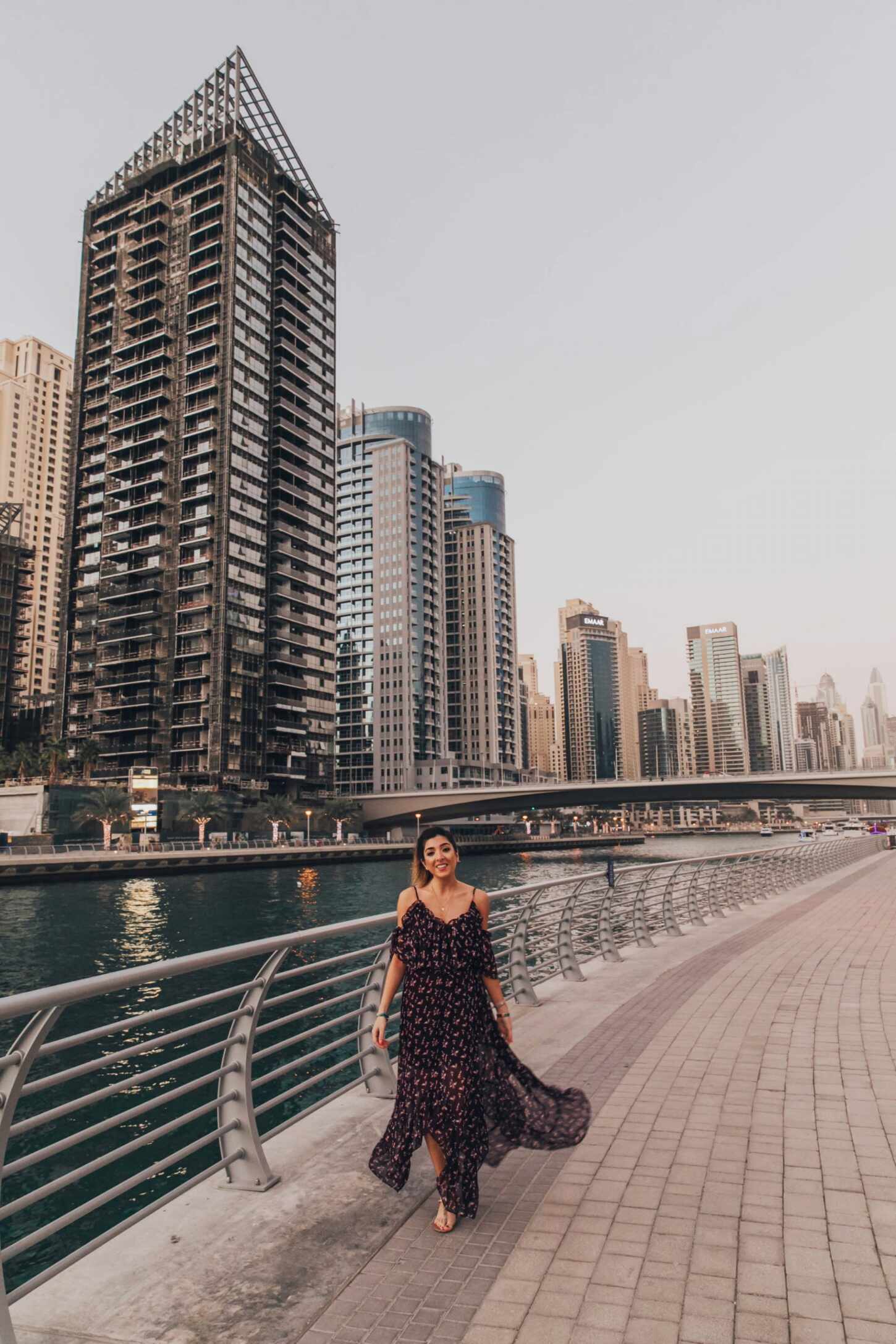 When it comes to all-seasons-appropriate dresses, I like to avoid super bright colours and bold prints, and instead look out for something that's more low-key. One of those pieces you can find in my wardrobe is the Misa Los Angeles Desi Dress. The darker, toned-down purple shade and the longer length make it work for the colder days of the year, whilst the ruffled off the shoulder detail and the breathable flowiness give it the playful, effortless look I'm after every summer.
Now that the temperatures are still down on the lower part of the thermometer, I like to dress it up with some ankle boots and throw over a faux-fur coat, a leather jacket or a fluffy jumper for a bit of a different look, but as soon as the hot summer sun is out, I'll be pairing it with a stylish bag and my well-loved Valentino flats like here in downtown Dubai a couple of weeks ago. Ahhh, I wish I could bring the weather back home to London with me!
Oh, and a little tip – if you're based in the UK and would like to get a hold of the dress without having to pay additional import tax and duties (Misa Los Angeles is a US brand), skip their official site and head straight to this section on Spotted on Celeb. They have an amazing selection of pieces from Misa Los Angeles as well as some of my other favourite overseas brands, but if you're in the US, my favourite selection is on REVOLVE.