Attending the BAFTAs last weekend was one of those pinch me experiences you wake up the next day and wonder if you were dreaming. I still can't believe I was breathing the same air as the creme de la creme of Hollywood and rubbing the shoulders with no other than Orlando Bloom, who is even more attractive in person in case you've been wondering! As you can imagine, putting together a red carpet appropriate outfit takes a slightly different and more thought out approach, so to make the black tie dress-up a bit easier for you when you find yourself in a similar situation, I've put together a little guide with my top tips.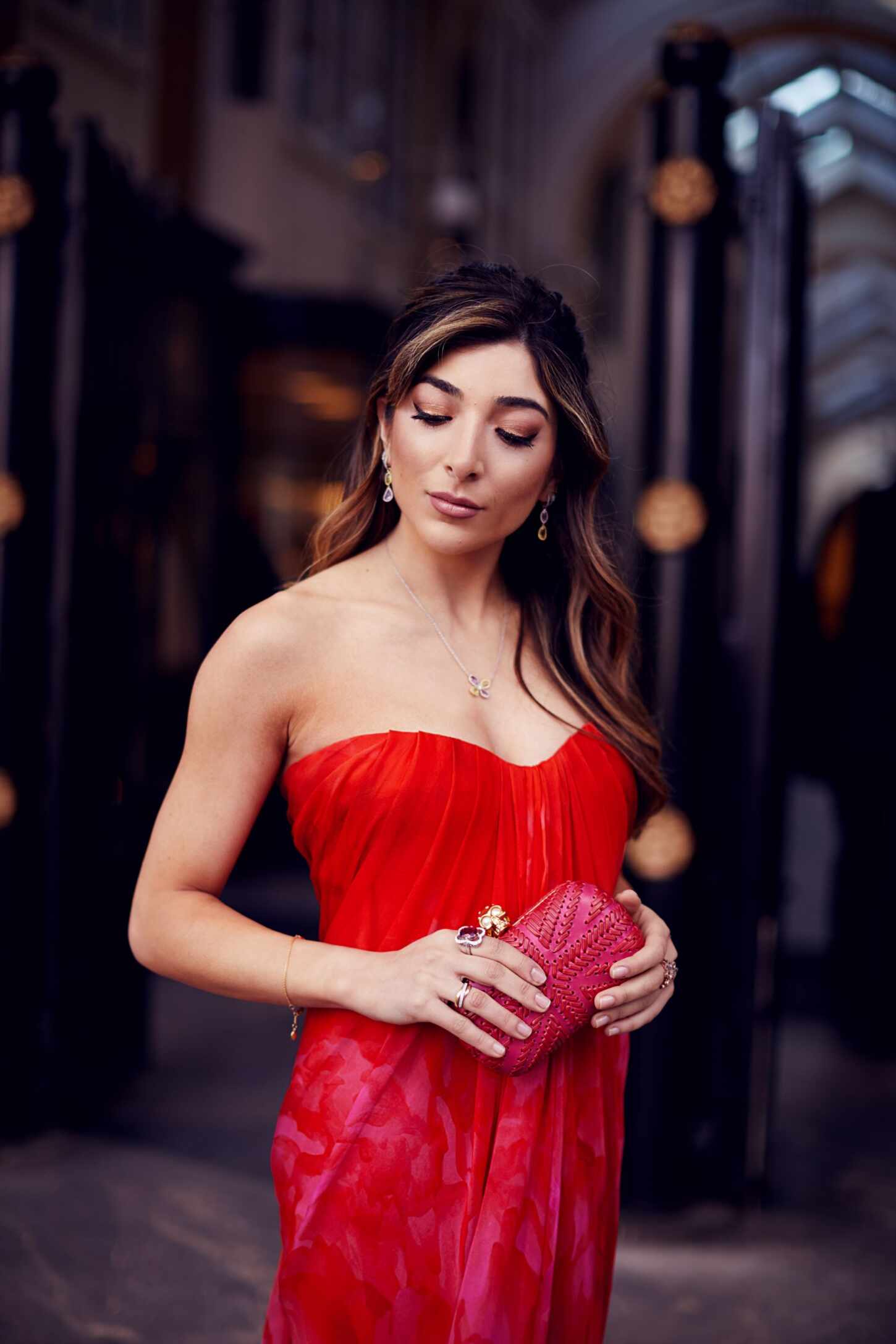 OBSERVE THE DRESS CODE
Not all black tie events have the same dress code – sometimes a formal evening gown is a must, whilst on other occasions, cocktail dresses can be perfectly acceptable too. Plus it's always smart to double check if there's some sort of a theme going on or an exceptional unwritten rule to observe, such as all women wearing black to support the Time's Up movement like this year at the Golden Globes as well as the BAFTAs. 
MATCH YOUR BAG TO YOUR DRESS
Right after the dress, the bag is normally the next thing on the list that catches the attention, especially if the heels are hidden under a floor-length attire. I either opt for a clutch in the same hue as the dress to tie in the whole outfit seamlessly or go for a contrasting pop of colour, which is what I did at the BAFTAs with this red Alexander McQueen clutch that I paired with a black Burberry dress.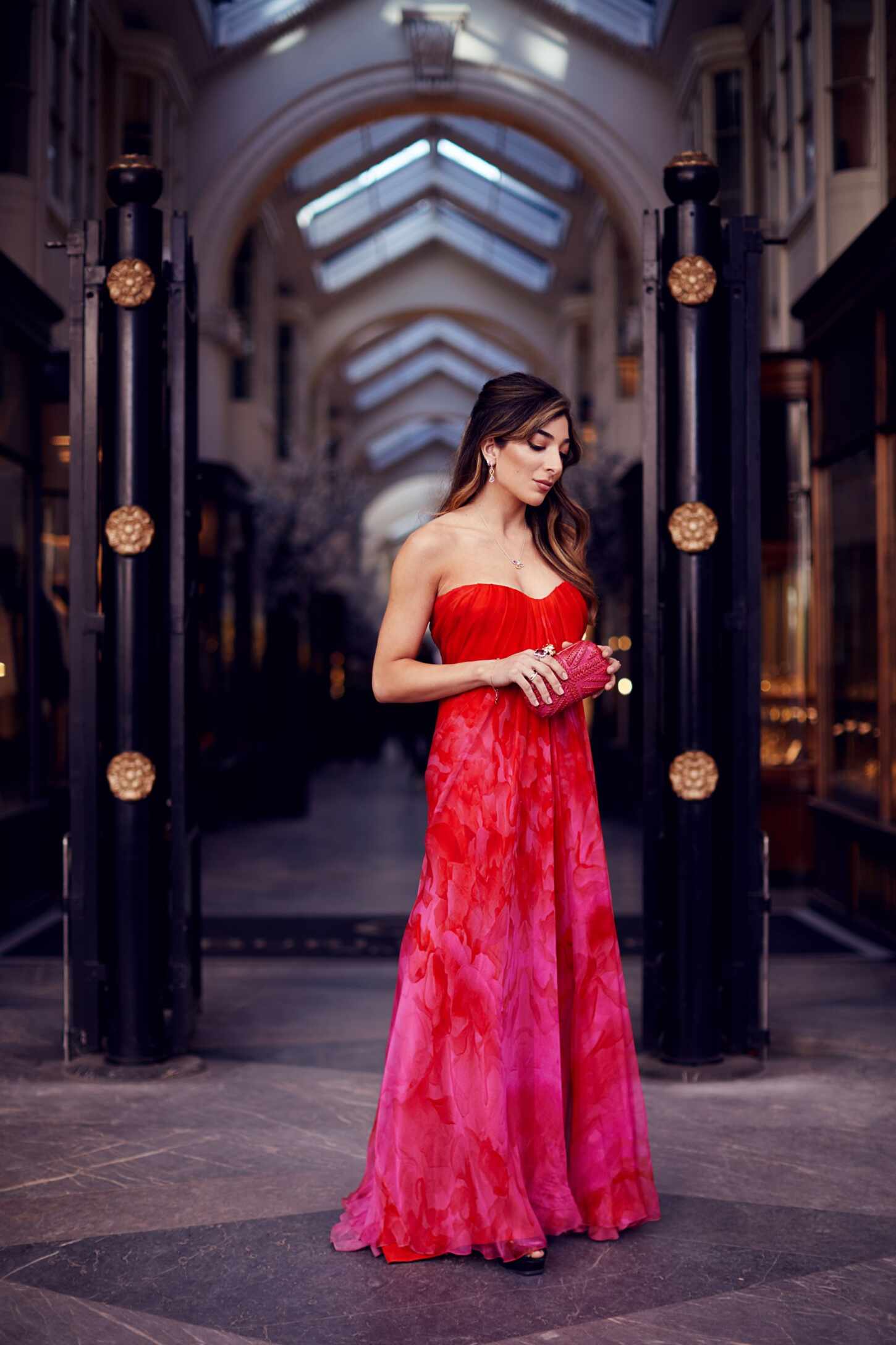 WEAR HIGH ENOUGH HEELS 
The same colour matching rules apply to the shoes, but I would also give you one more advice – the higher heels, the better. Not only do they visually elongate your legs, but they might also save you from tripping over your dress (super important if you're as clumsy as I am). Whenever I have a long night ahead of me, my number one choice are the Saint Laurent Tribute Sandals – they're by far the most comfortable heels I own!
BRING OUT THE STATEMENT JEWELLERY
If not on the red carpet then when, right? I went all out this time with an elegant necklace, a pair of shooting star hoop earrings and two incredible, bespoke diamond Rubellite rings with matching electric pink stones from Yael Joaillerie. I've been obsessed with her brand for a while now (you might have spotted me wearing a couple of her other statement pieces in this post), and I can't wait to show you something exciting we're currently in the process of designing together – I know you'll adore it! But in the meantime, take a look her other designs over here on Instagram.
SPICE IT UP WITH A SPECIAL WATCH
Lastly, since I never leave the house without a watch, the iconic Jaeger Lecoultre Reverso in silver-blue tones and a triple diamond setting of course just had to get its place on my wrist too. Its classic design never goes out of style, and I love that it's reversible, giving you two different face options depending on the occasion. On Saturday night I wore it with the pearl side facing up and on Sunday night the blue dial made an appearance.
FOCUS ON YOUR EYES
Smokey eyes and nude lips are my go-to makeup combo not just because I think it suits me most, but because it's also way more fuss-free – focusing on the eyes rather than going for a bold lip takes away the need of touching up my lipstick throughout the evening, so there's no need to worry about uneven fading. Your-lips-but-better shades like this Lancôme one in 202 are the best choice, and what I especially love about this particular one is how naturally flattering and creamy it is, so I never get the dreaded outline after eating and drinking.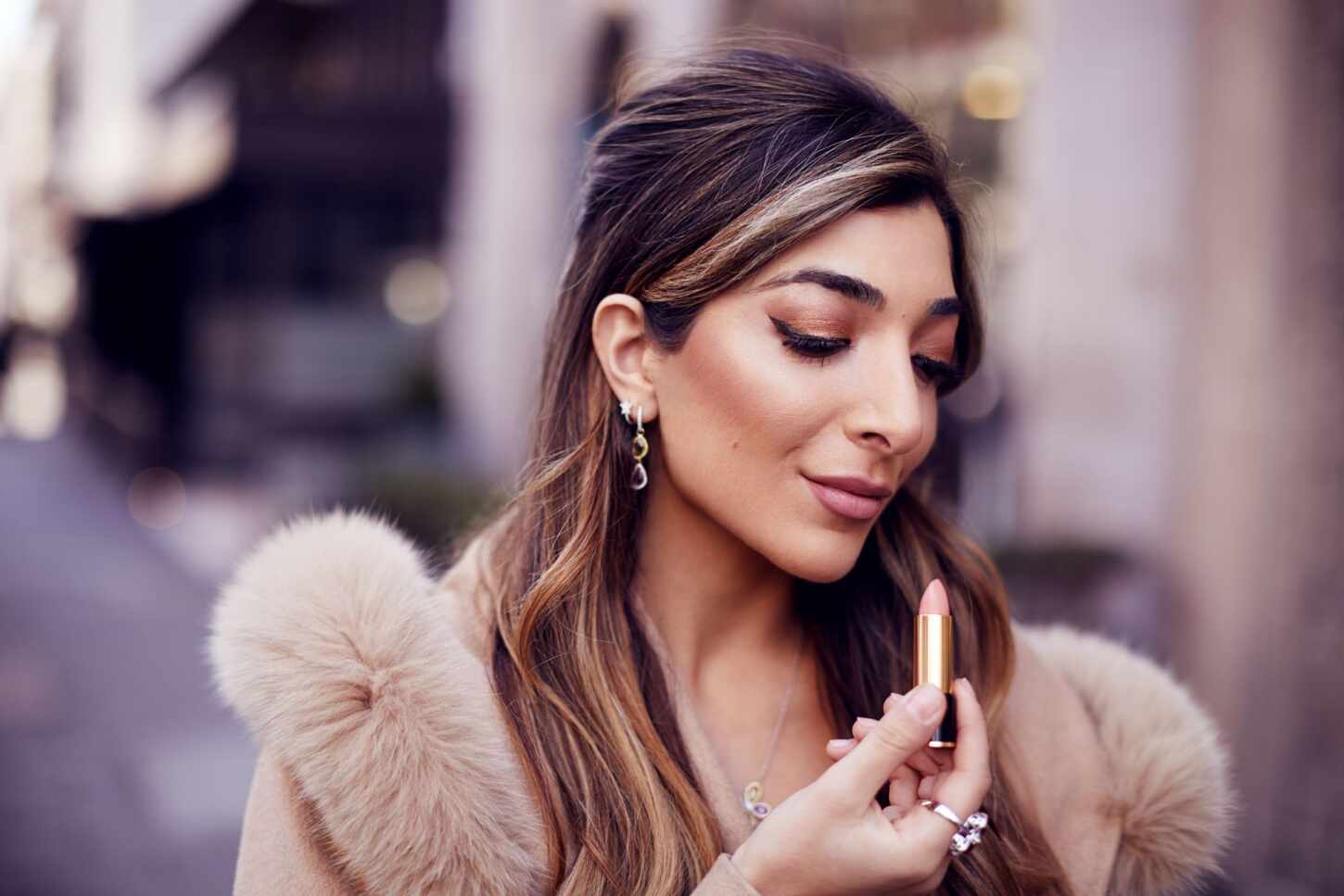 Shop the Post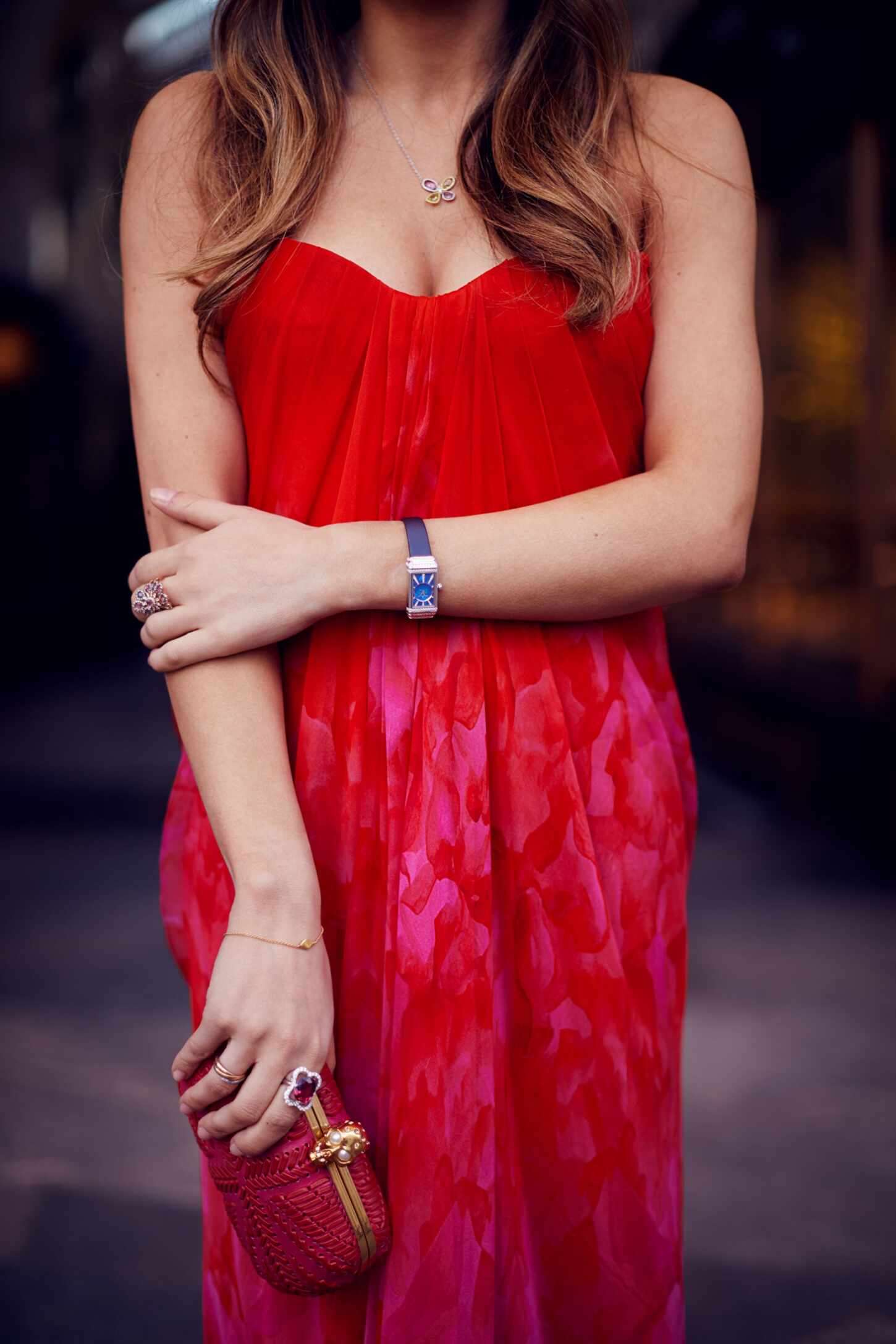 DITCH THE FALSIES
Ditching the false lashes may not the the most usual choice to go with when the unwritten rule is to bring them out for every special event, but hear me out. If you're all about comfort and taking the as much stress as possible away from the experience like me, leave them at home and use the kickass By Terry Lash-Expert Twist Brush Mascara instead. Insane length and volume without having to worry about something falling off or going wonky guaranteed! Watch this before and after video in case you need any more convincing. 
AVOID FOUNDATION WITH SPF
Black tie events equal flash photography, and SPF doesn't mix well with flash, trust me. Unless you're going for the Casper the Friendly Ghost look, make sure your foundation doesn't contain any sun protection and if you're using the translucent setting powder, ensure it's properly blended in too, as flash photography picks up on every little mistake. For this occasion, I wore the custom-made Lancôme foundation which I got matched to perfectly suit my skin type and skin tone the other day at their Harrods counter. I vlogged the whole process over here, so make sure to check out the video for more information on how to get your perfect match too.