Before the winter is officially over and my cold weather gear gets shoved into the back of my closet, I thought I would jump over to St. Moritz, Switzerland for my last snow-filled adventure and hit the slopes while everything's still covered in powder. I only went for five days, which isn't much considering how long the travel takes (catching the train from the airport can take up to three hours and involves a couple of changes), but it was definitely still worth it – I love coming back to this sunny Alpine resort.
Previously I'd always book accommodation right by the slopes, but this year I wanted to switch things up, so I took a look at the Leading Hotels of the World, my number one resource for finding the best and most beautiful hotels across the globe. I ended up finding and deciding on Kulm Hotel, which is right in the heart of the village, next to all the restaurants, boutiques and – most importantly – the best Swiss chocolate shop right around the corner.
I would say the only downside of staying in the centre of the town is not having the ski-in ski-out option, but with Kulm Hotel offering a complimentary car service to take you to and from the funicular that gets you on top of the mountain, I didn't find it inconvenient at all – the ride was super speedy and I never had to wait more than three minutes for them to come pick me up.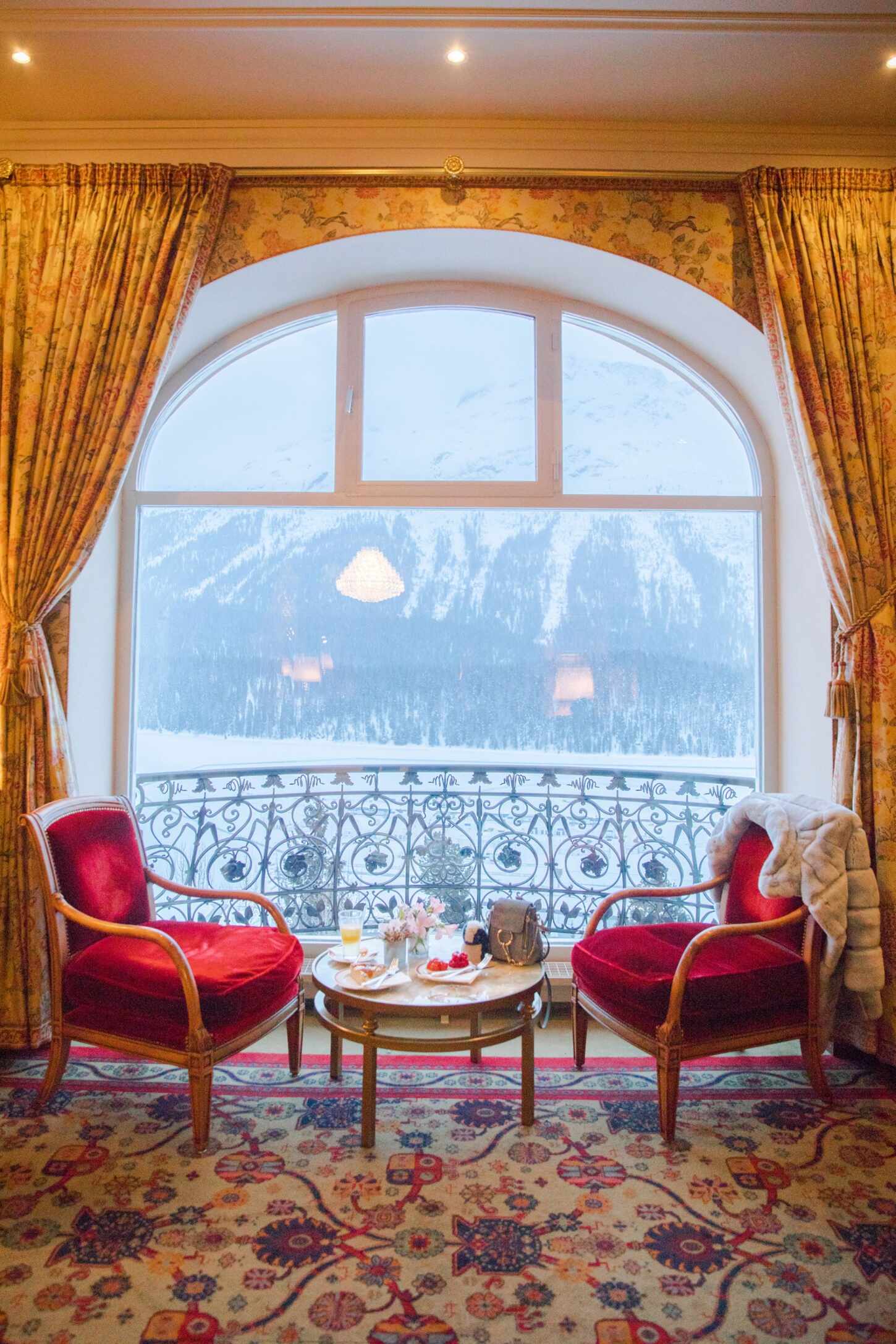 For the apres-ski wind-down, the hotel spa with saunas (including infrared, Finnish and ladies-only bio-sauna), steam baths, salt water grotto and the pool with the best panoramic views is everything you could have wished for. There's even a heated outdoor pool with a jacuzzi you can use to relax your muscles after a day of skiing, which is especially nice to be in after dusk, when all the stars come out.
When it comes to food, the hotel itself has several incredible restaurants to choose from and everything is top-notch. We booked half-board which ended up being the easiest option as you can just head downstairs for dinner to their neo-baroque Grand Restaurant that offered a unique, six-course set menu (with vegetarian options and a salad bar), but I also swinged by Kronenstübli for their delicious Sunday meat fondeau that I'm still dreaming about!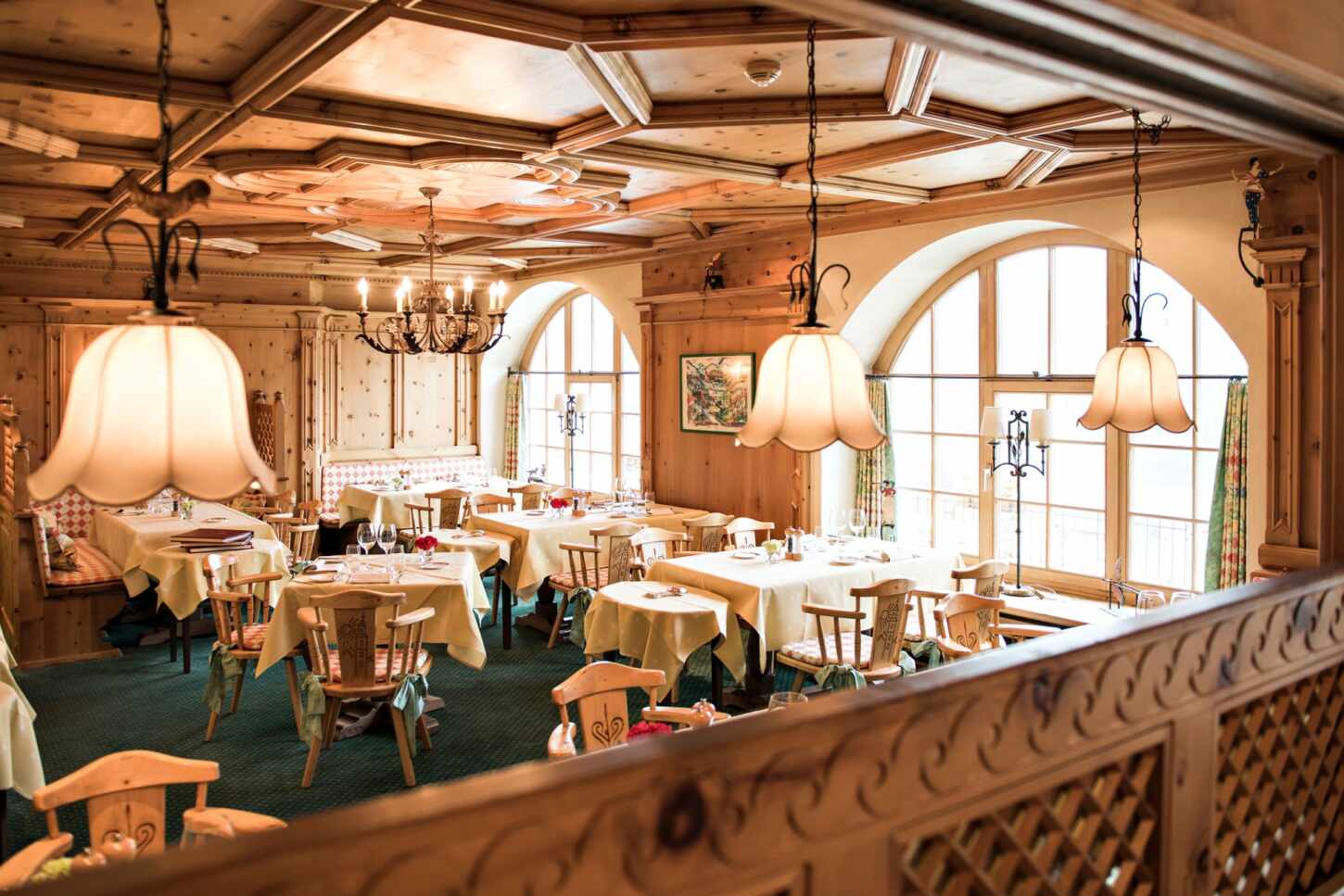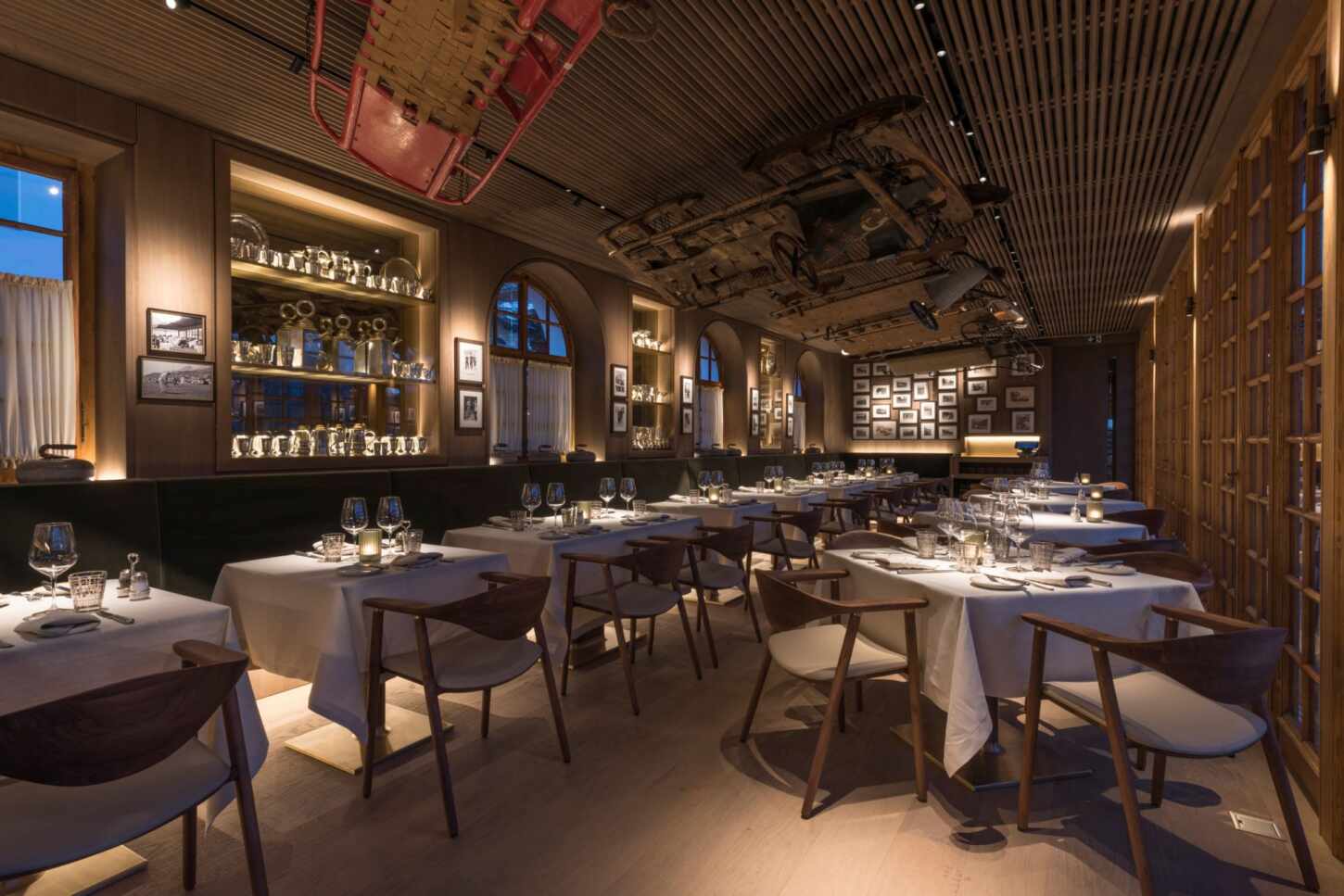 What sold the place to me, though, was the gorgeous view of the whole of St. Moritz lake from my hotel room. Waking up to that every morning put me in a complete zen mode straight away, so much so even the freezing temperatures didn't stop me from having my breakfast on the terrace day after day – I just had to take it all in…
Kulm Hotel St. Moritz
Via Veglia 18 St. Moritz
Switzerland
https://www.lhw.com/hotel/Kulm-Hotel-St-Moritz-St-Moritz-Switzerland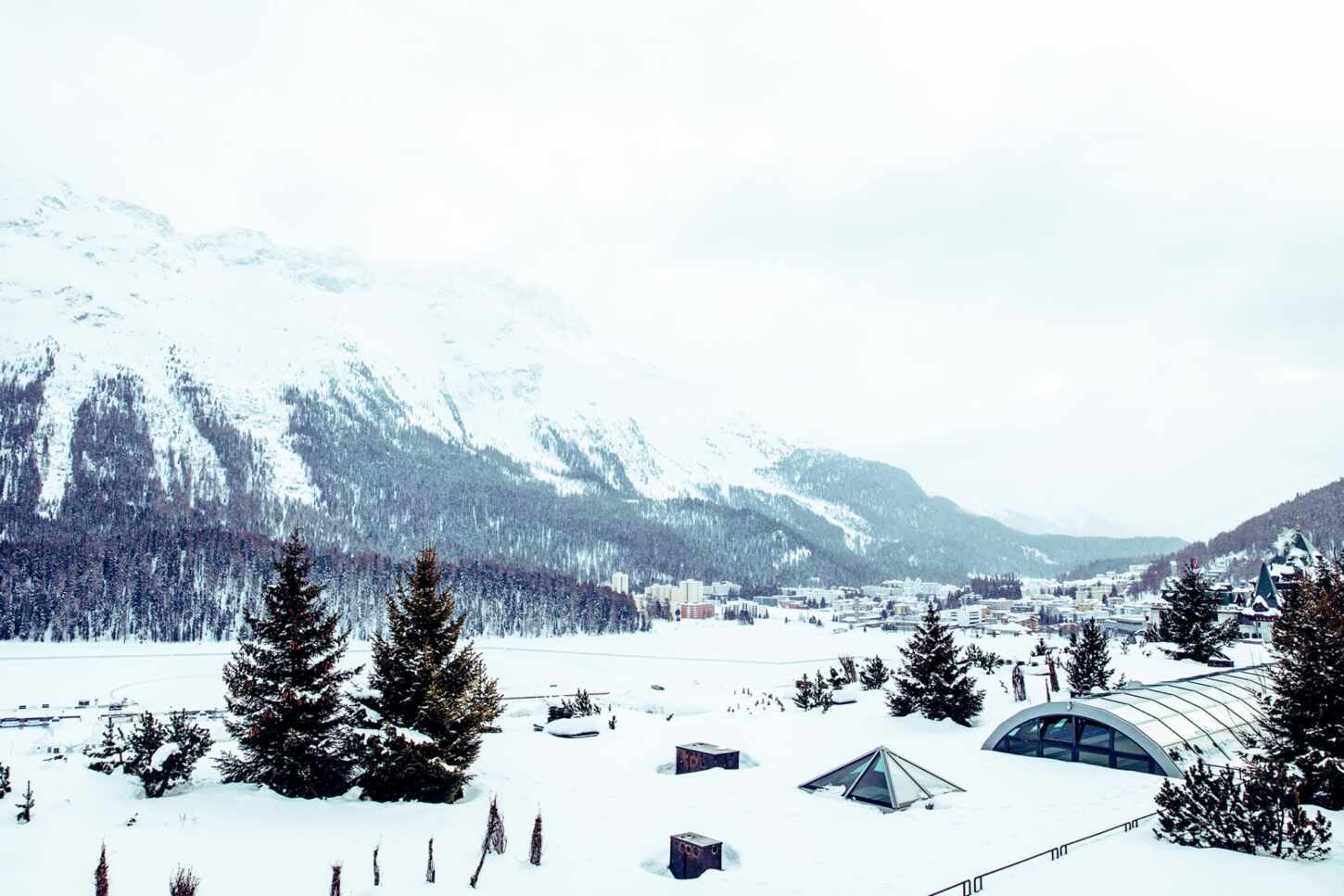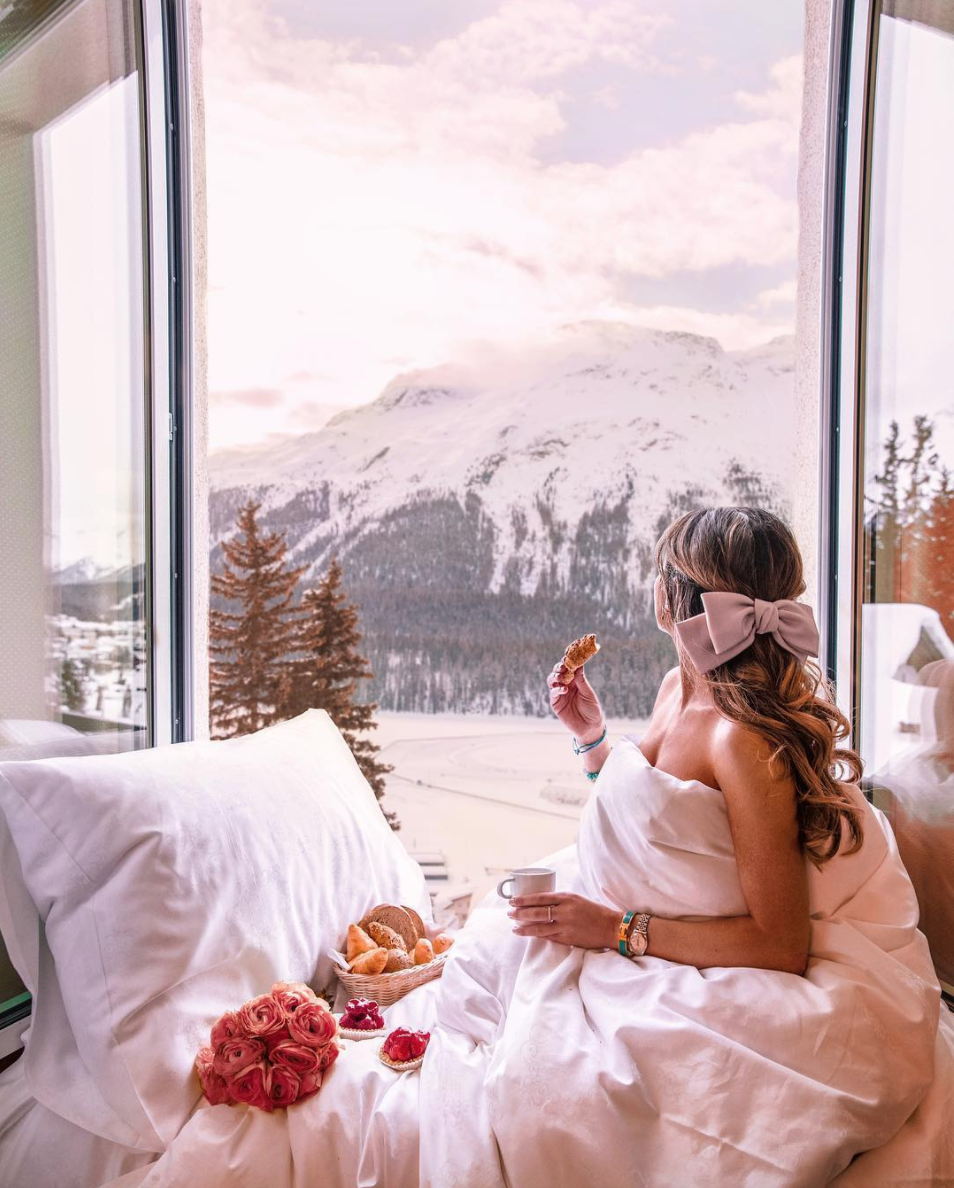 What I'm Wearing