Right after I tell you I'm a planner by heart and rarely make any spur of the moment travel (and general life-related) decisions, I go on to book a last-minute trip to Amsterdam on a whim, don't I? But being such a short flight away from London, Amsterdam is always a good idea, and a change of scenery to get your creative juices flowing after you've been stuck in a rut for a while was a good enough excuse for me to pay it another visit, even if just for a day.
Since I've only gone for one night, I wanted to stay somewhere really central with easy access to trendy cafes and iconic bridges, so being located right next to all the main sights with beautiful views of the Amsterdam canals, Pulitzer Amsterdam couldn't have been a better choice. Oh, and have I mentioned it's right along the incredible Nine Streets shopping area?! What's not to love about that?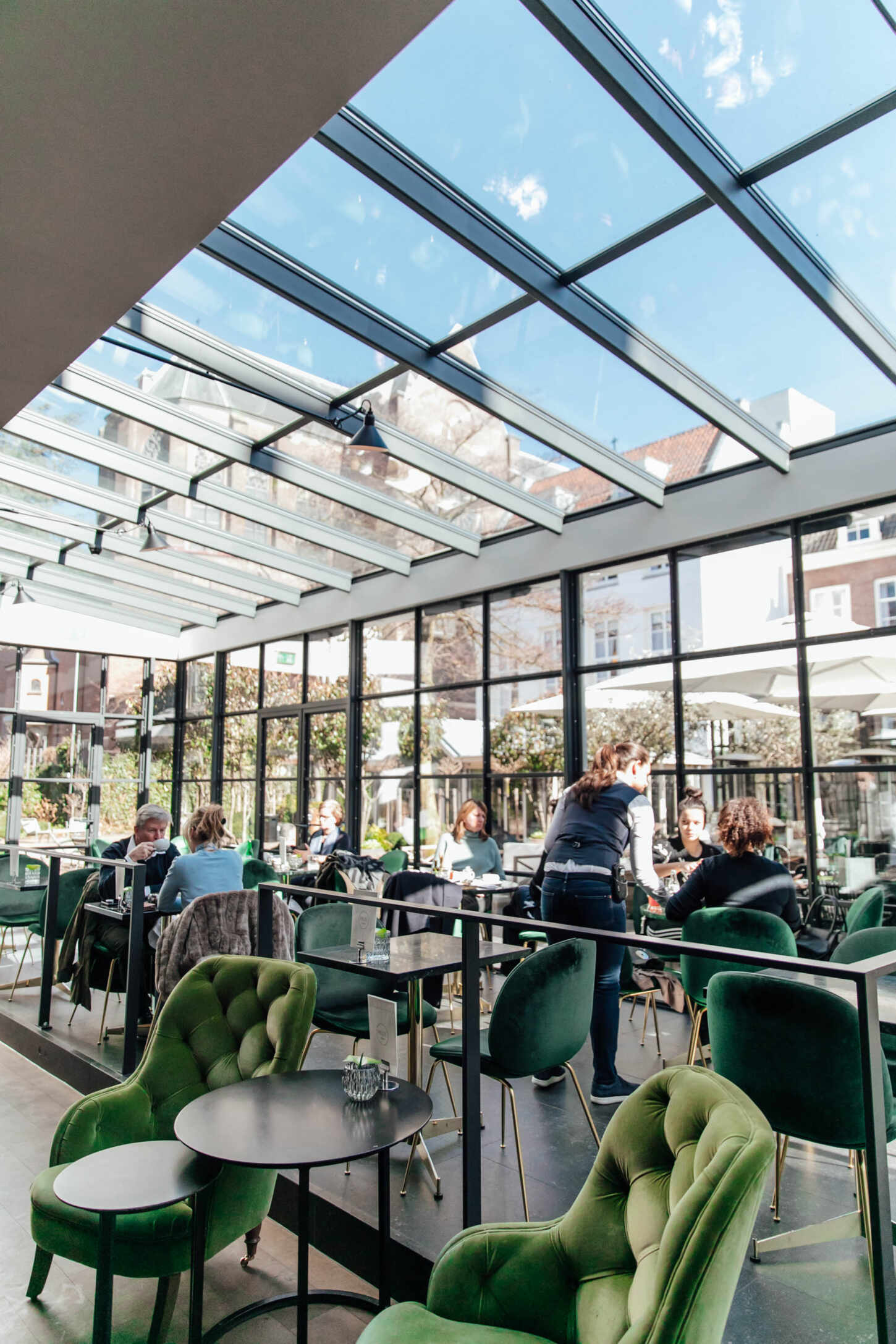 The design of the hotel is quite unique, as the complex spans through two rows of traditional adjacent canal houses with a tranquil courtyard in the middle, but there's also a stylish modern flare running throughout, with contemporary decor, pops of colour and a lot of light that fills the corridors.
Conveniently, there's also a cute little cafe, an atmospheric bar, and an amazing restaurant called Janz inside that I would whole heartedly recommend for you to put on your to-do list, even if you're not staying at the hotel. They serve incredibly flavourful classic European dishes all day long, and just as delicious breakfast in the morning – you can either opt for a magnificent buffet spread full of locally sourced products or order it a la carte. The french toast with wild berries is to die for!
As I've mentioned, my stay in the city was very brief this time around, so I unfortunately couldn't take advantage of the boat ride the Pulitzer is offering to their guests to explore the city from another perspective, but I just have to mention it, as it's a great cherry-on-top of the already impeccable service, from check-in to check-out. I'll be back! 
Hotel Pulitzer Amsterdam
Prinsengracht 323
1016 GZ Amsterdam
The Netherlands
https://www.pulitzeramsterdam.com/