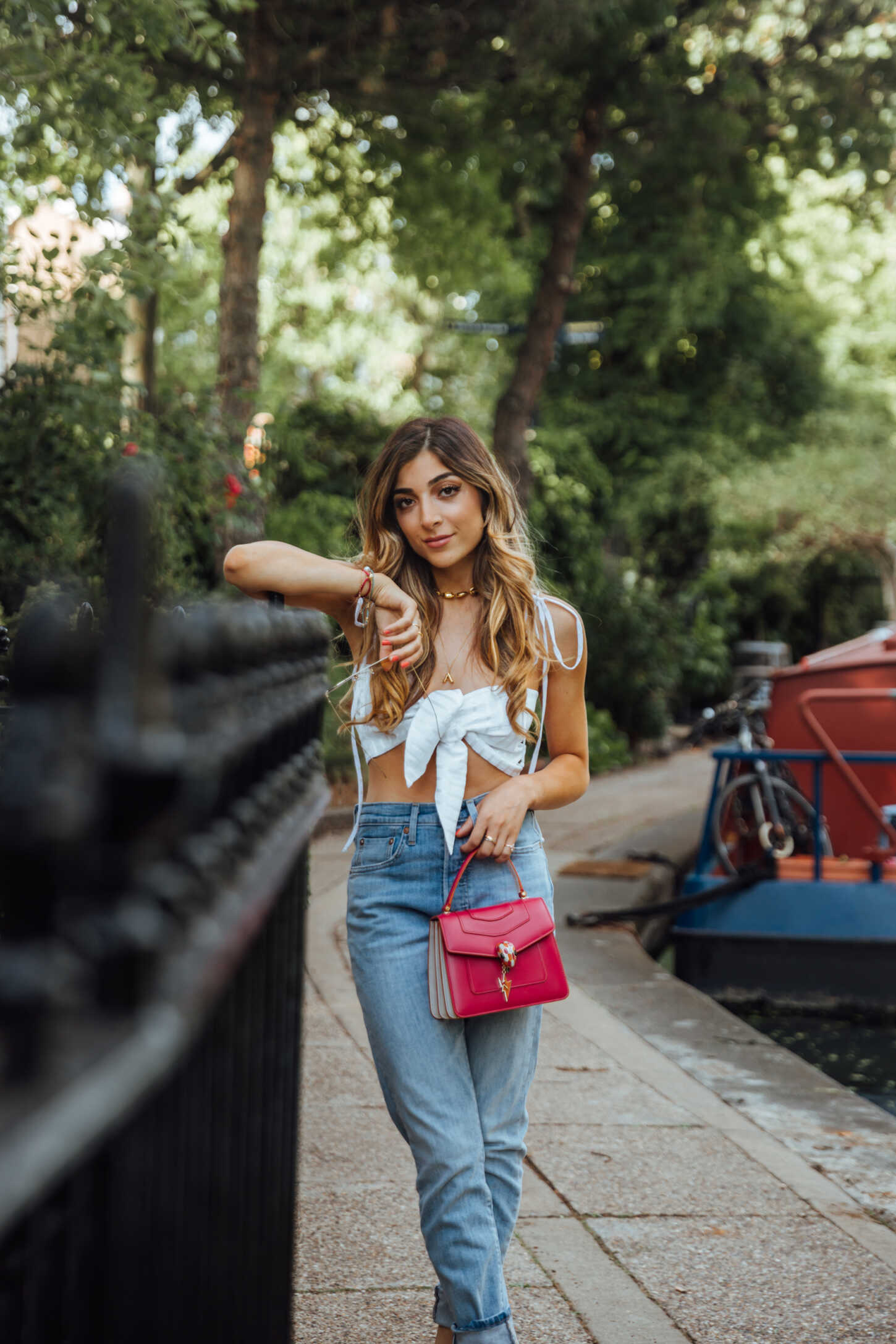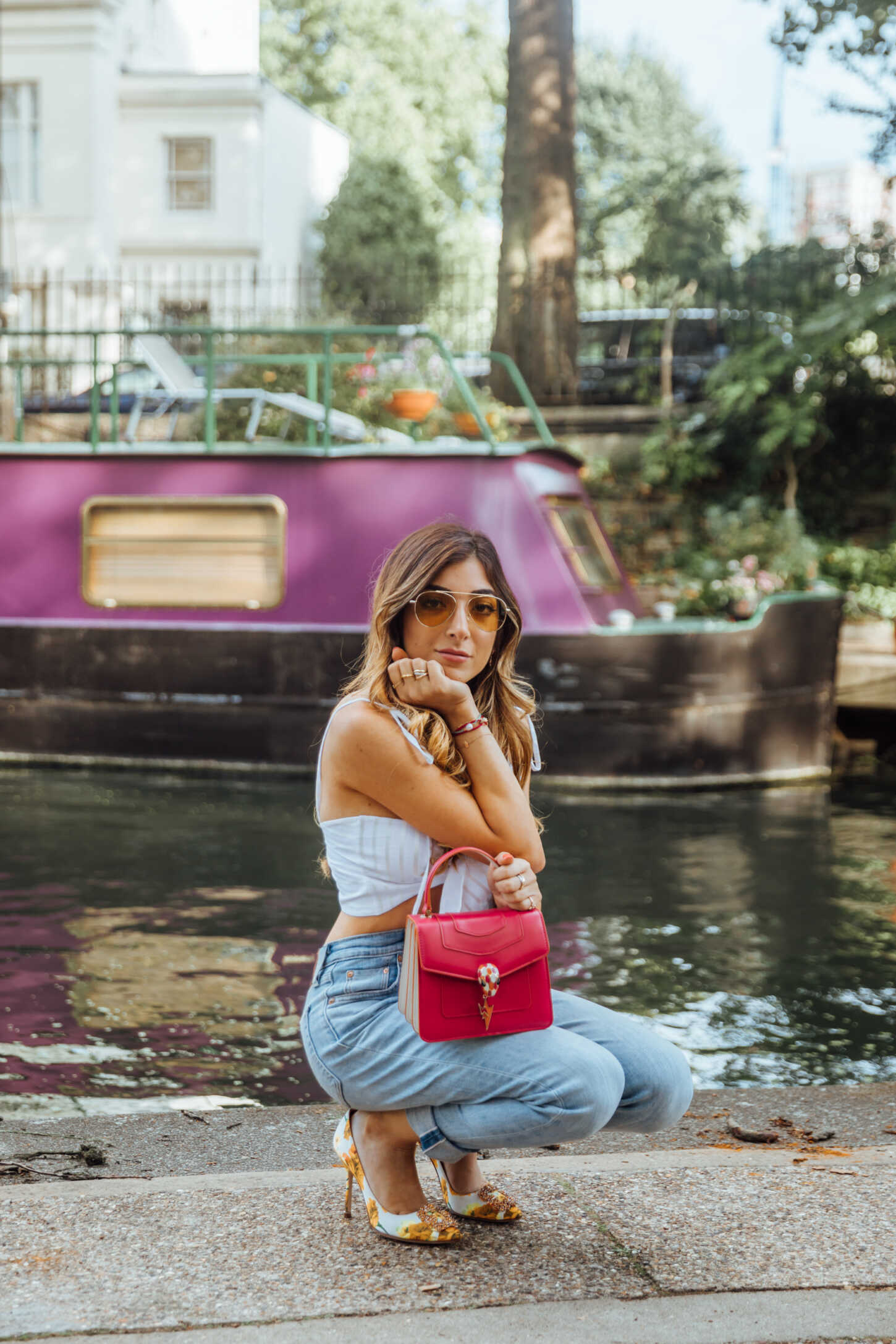 I'm not the kind of girl that longs for jeans, in fact you'll rarely see me in jeans and I usually find them so restrictive and would rather be feeling free in a dress. These Levi's were my first foray into baggy jeans and I absolutely love them! They're slightly big on me, which certainly helps, but I love how masculine they feel which means I can pair them with whatever feminine pieces I like.
Heels in the day? Check. Cute crop top? Check. Pink handbag? Check. Yet the whole look doesn't have too much of a girlie feel.
Something I've loved doing this summer is overloading on accessories. I haven't taken off this shell necklace which I'm also happy to report is now stocked at Net-A-Porter whereas when I bought mine I had to troll across the internet in a search!
Alongside my Illesteva sunglasses came my favourite bag of the season in the perfect shade. The Bvlgari Serpenti Forever in a limited edition exclusive to Selfridges. Sadly it's sold out but they have so many gorgeous other colours available here (I would recommend a metallic!).
I can wait to wear this look with a few different switch ups like a cropped jumper or biker boots for the coming season.