I've been trying a few more slightly colourful and daring pieces lately and this retro outfit is something I have been constantly wearing on rotation, so I thought I'd run you through the look. I was even lucky enough to find the perfect car to match the theme… it was fate!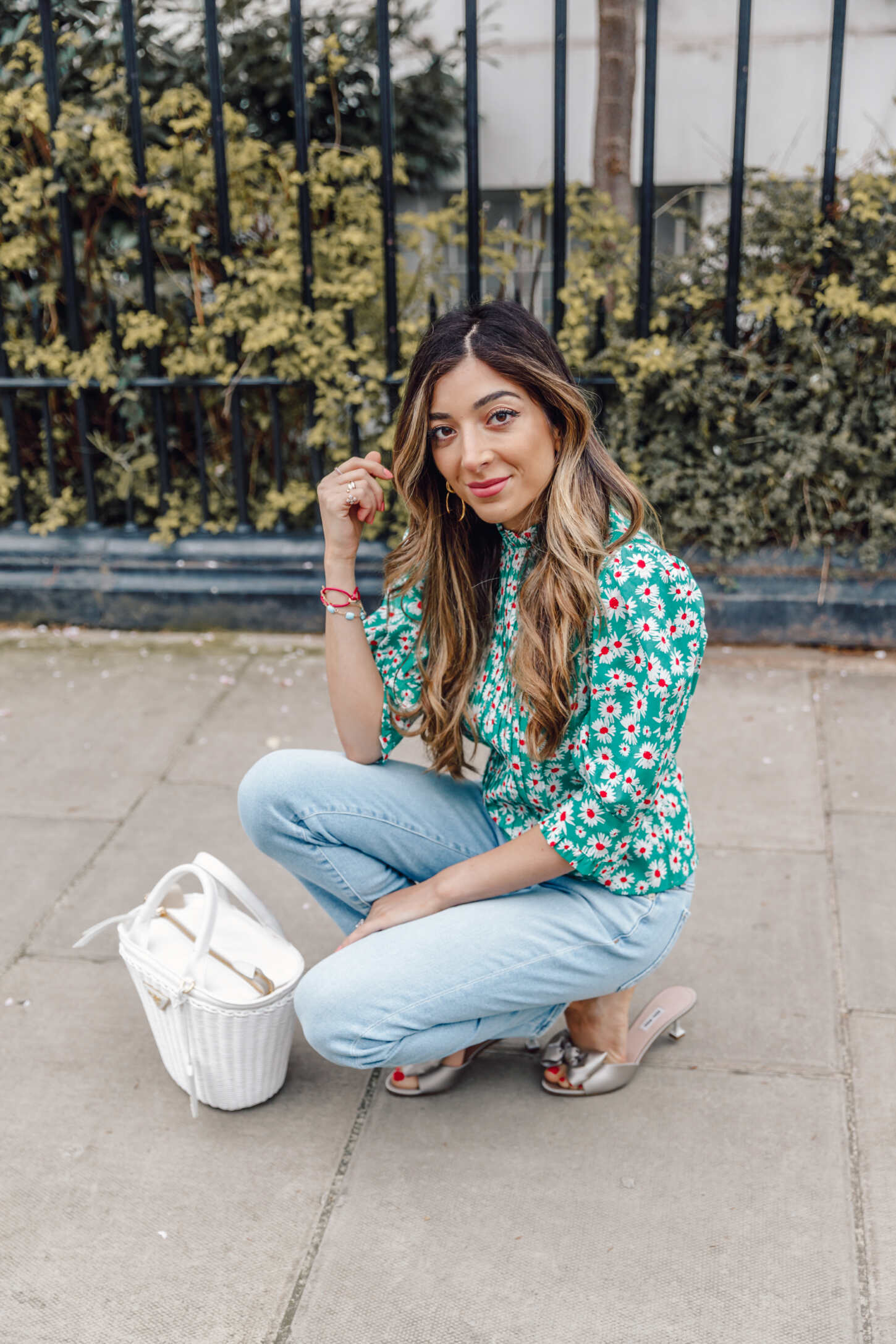 As you've all probably heard me say before, I have been searching for a 'go to' pair of jeans and I think I've hit the jackpot with this cropped light blue number which I unboxed in a recent My Theresa haul. They are the right skinny to baggy ratio for me, that give you shape but also that casual cool girl style that I've really been looking for for ages. I've added every single colour to my wish list!
To add a bit of fun and vibrance to the outfit, I wore this feminine green daisy blouse. This is a top which has unexpectadly become one of my favourites to wear this spring/summer. I absolutely love the high-neck ruffle and blouson sleeves – both details that encapsulate the retro theme for this look!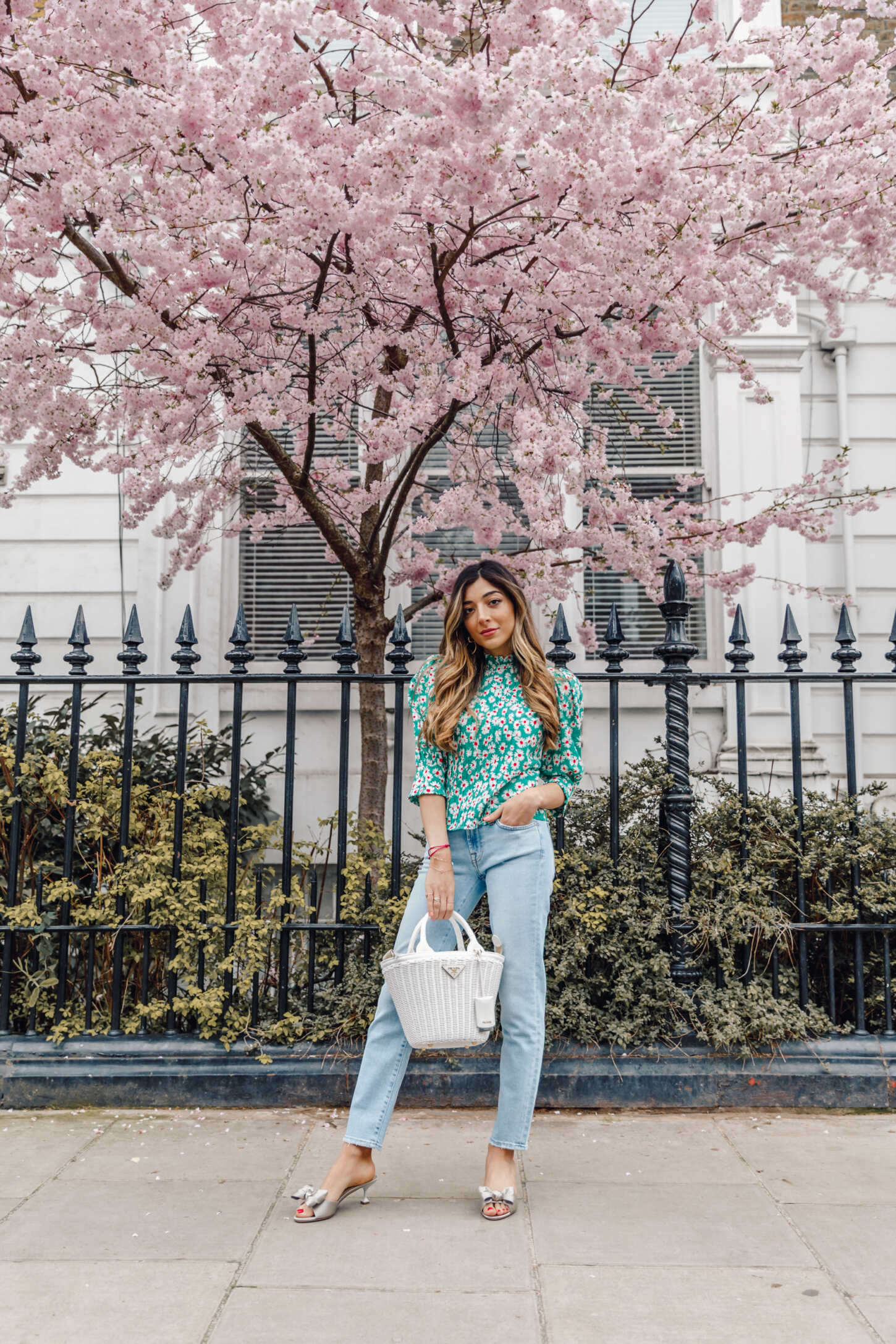 I slipped on these gorgeous satin bow mules from Miu Miu. This muted grey colour is great to wear with numerous outfits and the bow detailing couldn't be more me in a shoe if it tried! I thought this would be a perfect summery pairing to add to the outfit. They could also be great for the evening – the satin material makes them a really versatile shoe that can smarten up a day look or use for a glam night out.
I used my white straw Prada bag which, again, has surprised me as one of my recent favourites! It coincided with the whites of the flowers and really made this more of a day look. At first I was worried that it was quite bulky and I really dilly dallied over whether I should keep it or return it, but having worn it a lot more now it actually fits so much, its like a Mary Poppins bag.
Lastly to accessorise, I wore my latest addition to my jewellery collection which are these gorgeous statement hoop earrings from Missoma's new helical collection.