With the switch from winter to spring, not much has changed with the cool weather in London, but a couple of my skincare essentials have.
I love finding new products to test out and add to my routine which tends to change depending on the seasons and how my skins behaving. Some of you will recognise a couple as my staple products in here but there are a few recent finds that I am currently using and now can't live without!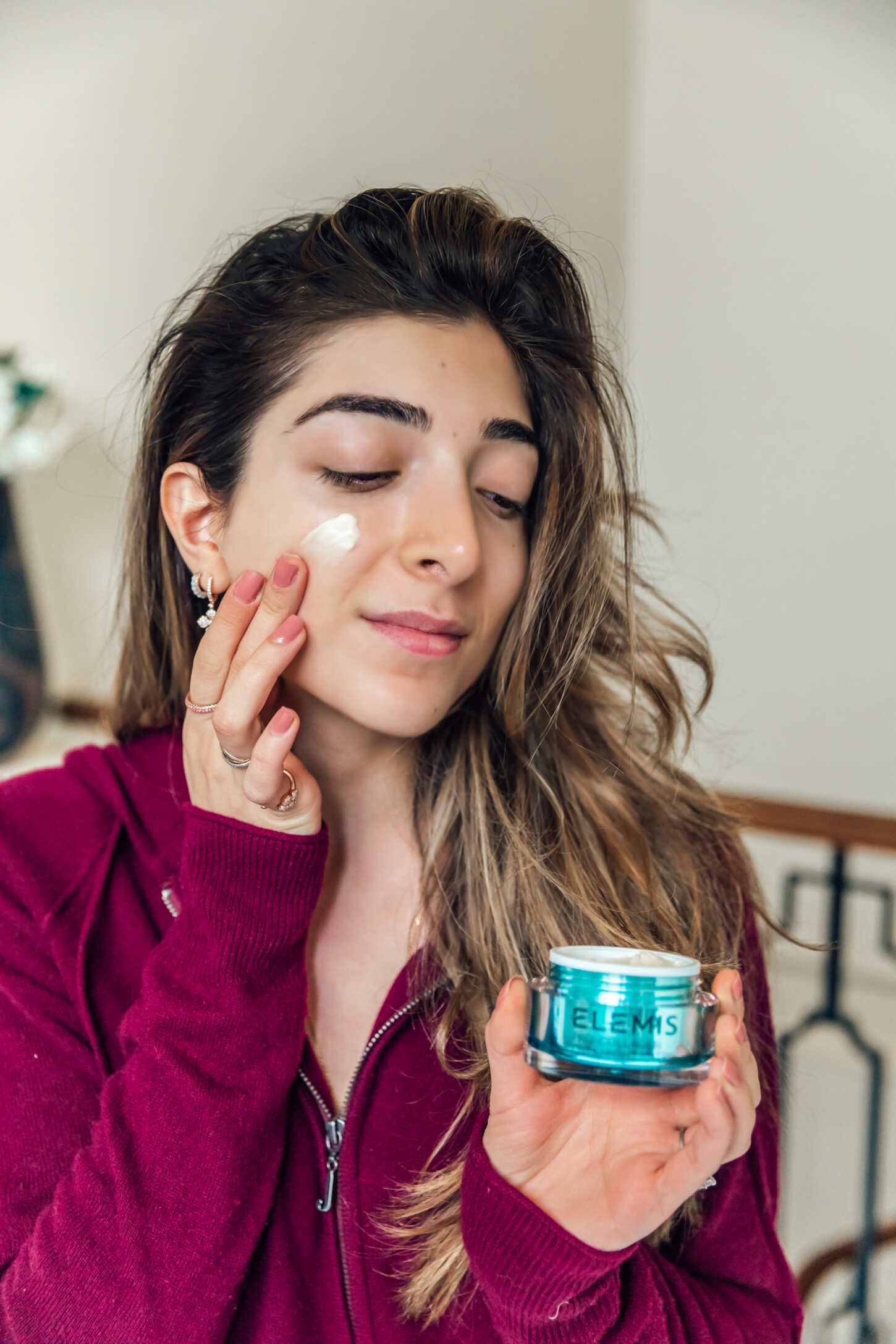 MUST HAVE NO. 2
GARNIER MICELLAR MILKY CLEANSING WATER
I recently started using the new Garnier Micellar milky cleansing water and am totally addicted!
Definitely one of my favourite products to remove makeup with, especially when I'm wearing a heavier eye look. Having already used and loved the original micellar water I knew that this was going to be a winner.
I love that it has a multi use purpose to it – It's the perfect combination of freshness from the original cleanser and the milky texture which really hydrates and comforts your skin. I find it so quick and easy to remove make up with, and there's no faff of having to rinse your face. 
This product is such a great fit for anyone with sensitive skin and wanting something really hydrating and refreshing to take off their makeup with at the end of the day.. or even to wake up your skin in the morning which I've also been doing lately!
MUST HAVE NO.4
This is another new product to me that I have been testing out and I am really enjoying it!
The hydrating B5 is a gel texture moisturiser that helps to keep my skin feeling super smooth and radiant. I find that a lot of products like this tend to feel quite sticky but the B5 is oil free which is great because it doesn't clog up my pores but just acts as a barrier protector!
It might look like a small bottle but it lasts for such a long time and I am already seeing the result it's had on my face.
MUST HAVE NO. 1
ELEMIS PRO-COLLAGEN OVERNIGHT MATRIX
The overnight matrix has been a staple skincare product of mine for a while now – I am totally in love with this and couldn't recommend it enough!
It's such a nourishing cream that aims to replenish the complexion which I can definitely vouch for. I love when I wake up after having used this cream, it really firms up and smoothes my skin and I instantly feel more awake!
This is something I know I will be using as a core ingredient in my routine for years to come!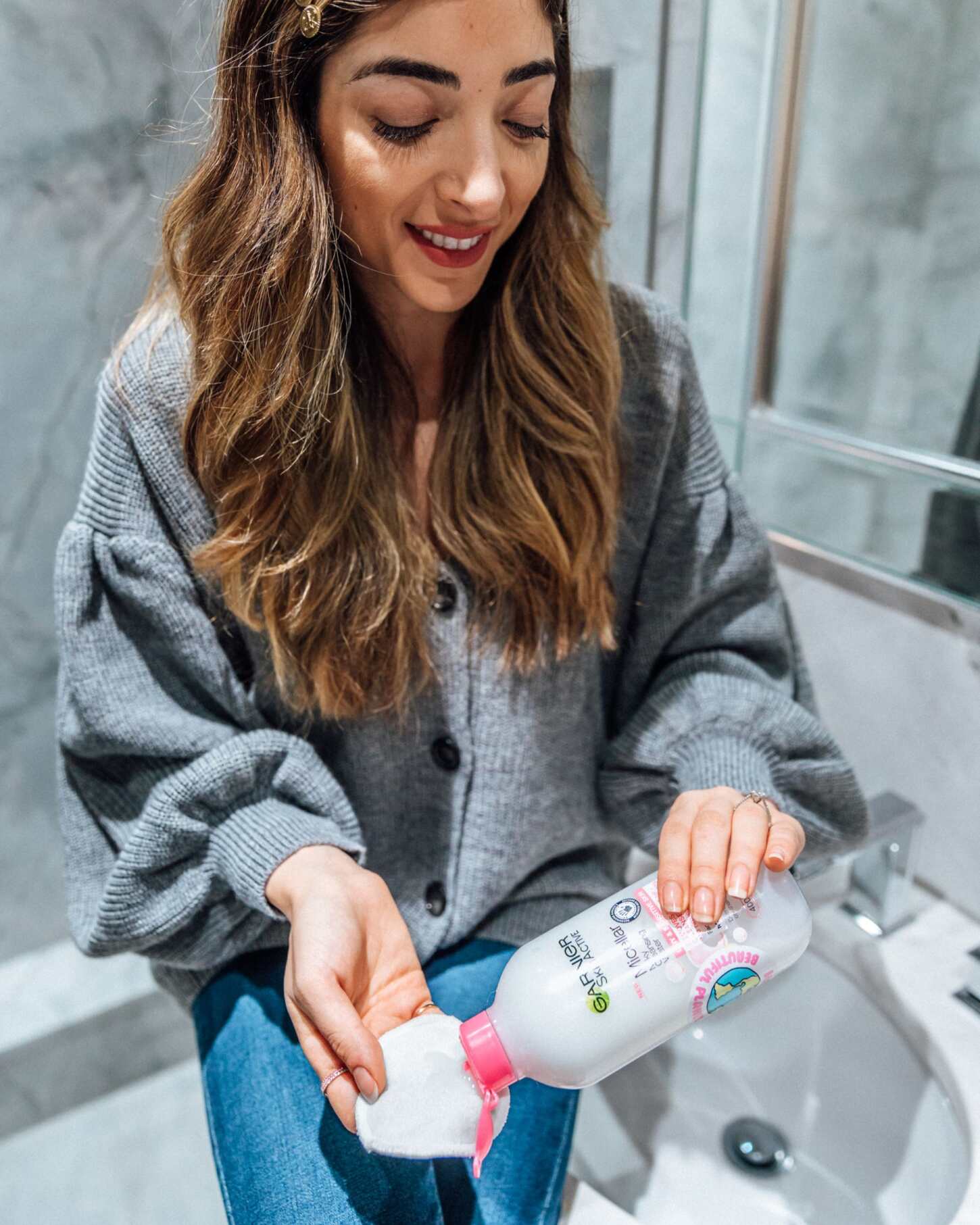 MUST HAVE NO.3
The hydrating jelly is a great product for someone who is looking for a more tailored and personal touch in their skincare routine.
I recently went away with the Clinique Team to try this amazing moisturiser and I was best suited with the cartridge for pores and uneven skin texture. This has quickly become a regular feature in my routine and has made such a difference to my skin!
Normally my make up can sit strangely on my skin if I don't use a primer before hand, but this is the perfect alternative that gives you lots of hydration and reduces the look of pores without that sticky texture!
Definitely something to add to your wishlist!
MUST HAVE NO.5
OMOROVICZA THERMAL CLEANSING BALM
If you watch my youtube videos, I'm sure you've seen me use this product on more than one occasion!
This has definitely been a 'go to' product of mine for a while now and I don't know what I would do without it. It's a really rich black balm that draws out any dirt and removes my makeup without stripping the natural oils. I love the result of how this balm makes your skin feel.. it honestly feels like silk afterwards!
Such a relaxing product to use at the end of the day and I love the orange blossom scent.
MUST HAVE NO.6
DARPHIN LUMIÈRE ESSENTIALLE SERUM
This Darphin serum is such a great product to add to your routine! I have been using it non stop lately, especially at times when my skin is looking a little dry and dull.
Its a lovely nourishing and plumping serum which has these amazing little oil bubbles that help to add some radiance and hydration!
With so many things to use these days, I think it's important that everything is lightweight so that it doesn't feel like your layering lots of products on your face. This is definitely one I would recommend!