I have been excited about a new bed in a new home for such a long time and already had the ideal picture of what it would be like in my mind. I really wanted the feel of my bedroom to be like you were staying at a hotel every night – that uncontrollable urge of just wanting to run up and jump on the most gorgeous looking bed!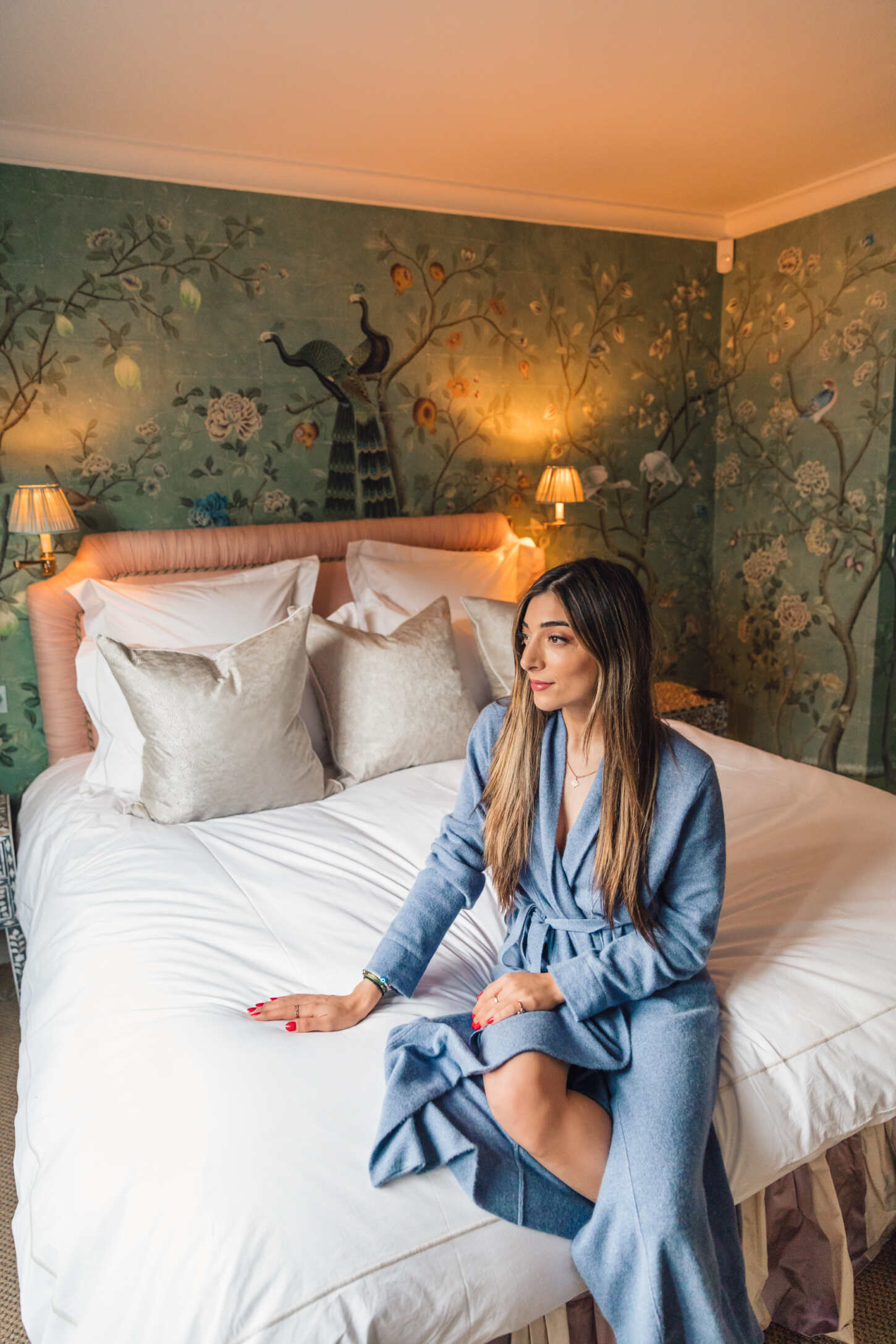 I started looking into thread counts which is something that I didn't know anything about before this. Yves Delorme's 'Athena' bed linen range are something I've been eyeing up for a long time. I've passed their store and longingly looked at their beautiful sheets countless times.
It's safe to say, this was worth the wait – they are absolute heaven! The sheets are so soft but not too silky that you feel like you're going to slip out of bed. There are so many colours that you can pick for the outskirt of your sheets which I loved as I have a lot of colours going on in my bedroom already! In the end I decided to go for a neutral shade called Nacre, which I'm so happy with.
I also had two of the pillows embroidered with my initials from the Monogrammed Linen Shop which looks so pretty! It feels so special to have something personalised and the attention to detail is amazing!
To top it all off, I was kindly introduced to Rachel Winham who makes stunning bespoke pillows. It was so hard to pick from her designs but I thought this light champagne colour and intricate detailing was perfect to accentuate the sheet outskirt.
I'm so over the moon with the final result! I've had some of the best nights sleep ever over the past couple of months. 
I sometimes look at my bed and don't want to ruin it by getting in…
JUST KIDDING!