This time last week I was landing in snowy Finland to the most gorgeous sunset! I was so excited to visit with one of my favourite skincare brands, Lumene, to discover their new Arktis Hydra Care range. It's been on my bucket list for a while to stay in an igloo, so when Lumene invited me to visit their home country to hear more about the brand and get to see behind the scenes, I jumped at the opportunity. 
There was a little way to travel, we flew from London to Kittilä and the final stop was Levi in Lapland. It was so refreshing when we got off the plane to crisp minus temperatures and everything covered in snow. I was literally screaming with excitement… like a kid at Christmas!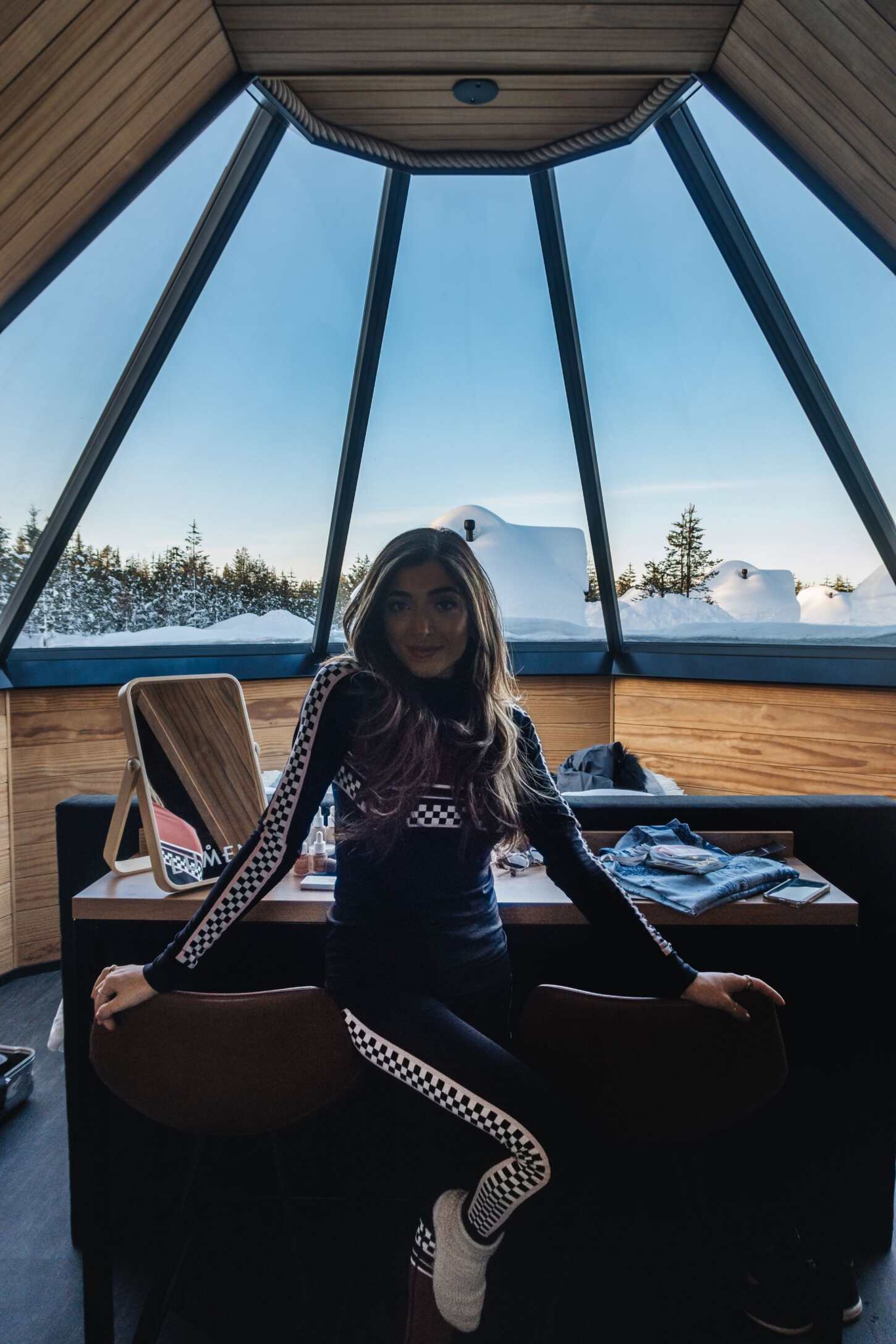 Waking up on that first morning felt so surreal – you're surrounded but the most beautiful landscape and clear skies, it felt like a winter wonderland!
First on the agenda was a husky ride through the Finnish countryside. Lumene packed the schedule full of fun activities that tested your skin in some of the harshest conditions and I can confirm that that was extremely cold haha! The huskies were amazing and we were told that they love to run more than anything. We even stopped midway through the ride and they were howling and edging the sleigh forward cause they wanted to keep going.
We stayed at the Northern Lights Village Hotel – As you might have guessed by the name, the hotel is filled with the cosiest glass roofed cabins where you sleep under the stars, and if you're lucky… spot the Northern lights! I felt so spoiled walking in – Lumene had kitted out my room with sweet treats and cosy gear for the week and I, of course, immediately got stuck into the snacks. Within an hour of arriving at the hotel we were all called outside to see the Northern Lights which was breathtaking, couldn't believe our luck! I have been wanting to see the Northern lights for years and have been unlucky in Iceland twice, so this was really special to finally get to experience.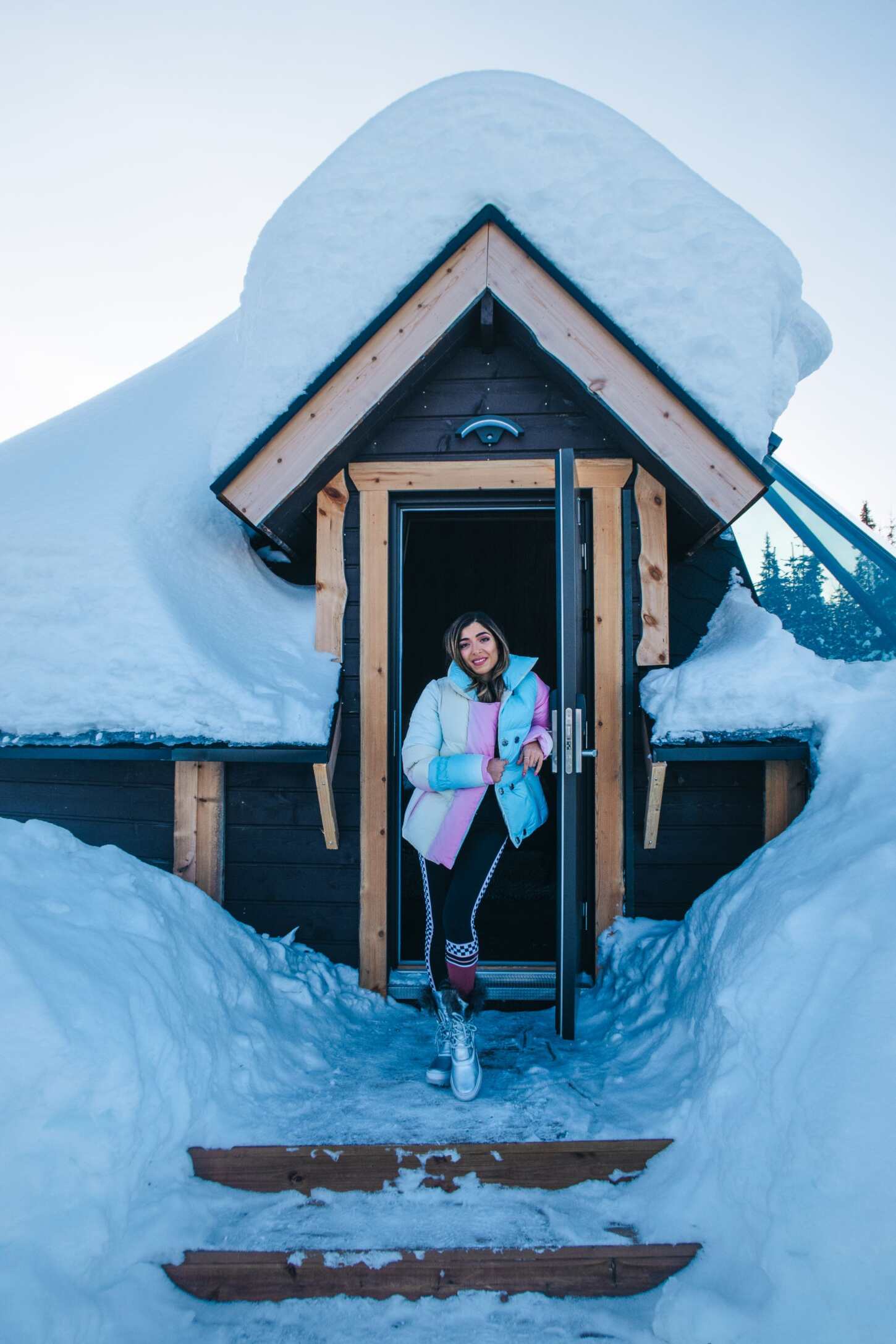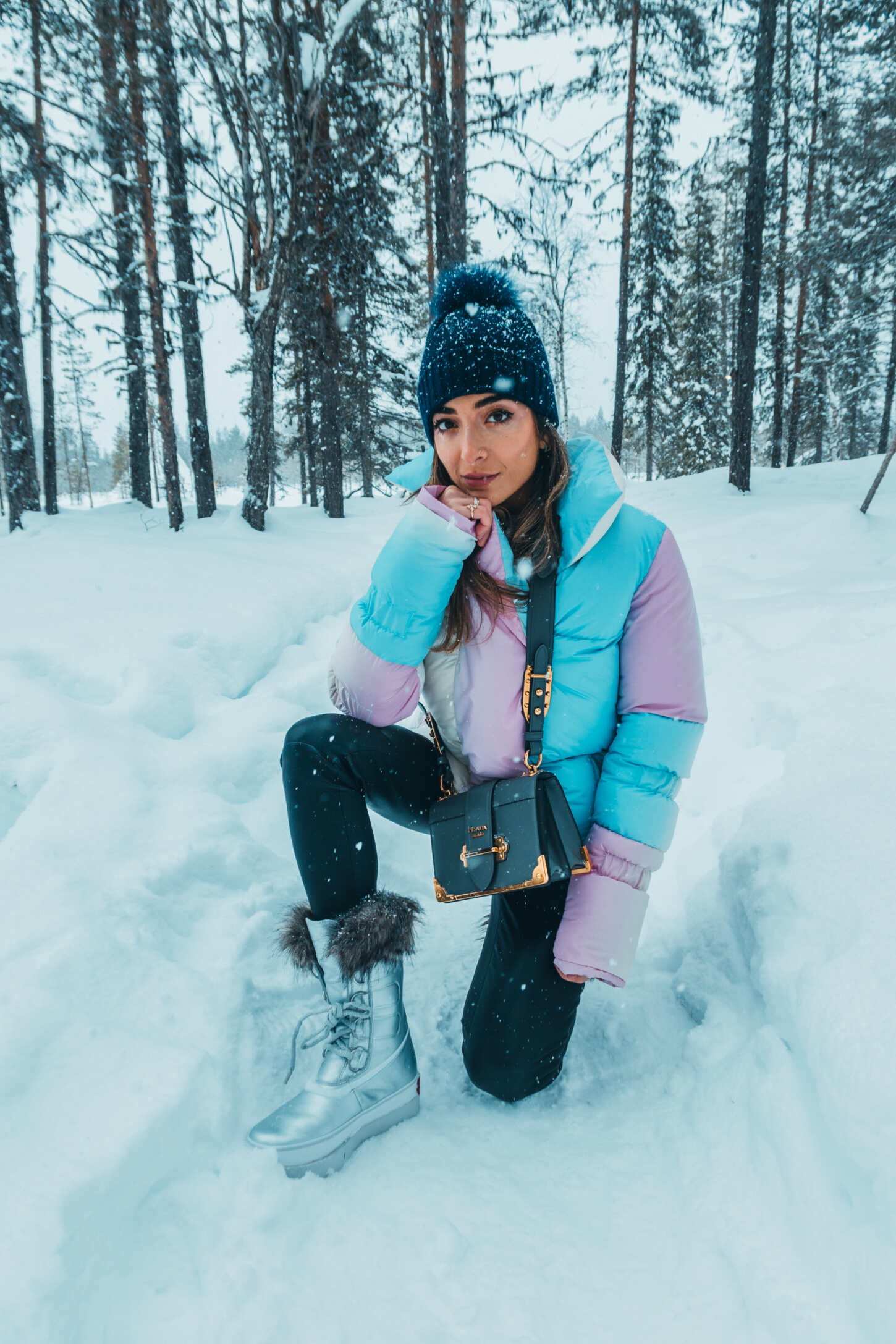 The trip was to launch the new Hydra Care Range – I actually discovered the Rich Day Cream in my advent calendar from Lumene at the end of last year and have been obsessed with it ever since. It really feels like cashmere on the skin and gave me confidence to wear no makeup on occasion, just their signature glow.
I'm also loving the Rich Eye Cream, it's really soothing under the eyes. We've been testing out all the products in really extreme conditions – In my vlog you can see how I tested this out for a day, and my makeup still looks pretty flawless by the evening, when normally my skin would have eaten up the makeup. The serum and hand cream I'm still testing out, so I'll give you an update on those soon! 
I received lots of comments about my outfits when I was out there, and this one in particular. I packed a couple more coats with me, but ended up wearing the pastel rainbow puffer one the most. It's much warmer than it looks and was the one that really brightened up my day… I couldn't stop wearing it! The navy pom beanie is also from Popski London which was so soft and snuggly.
I wore this with my leather trousers and Sorel boots which are the ultimate shoe for snow – I love the silver! Last, but certainly not least, my newest Prada Cahier addition for a little edge.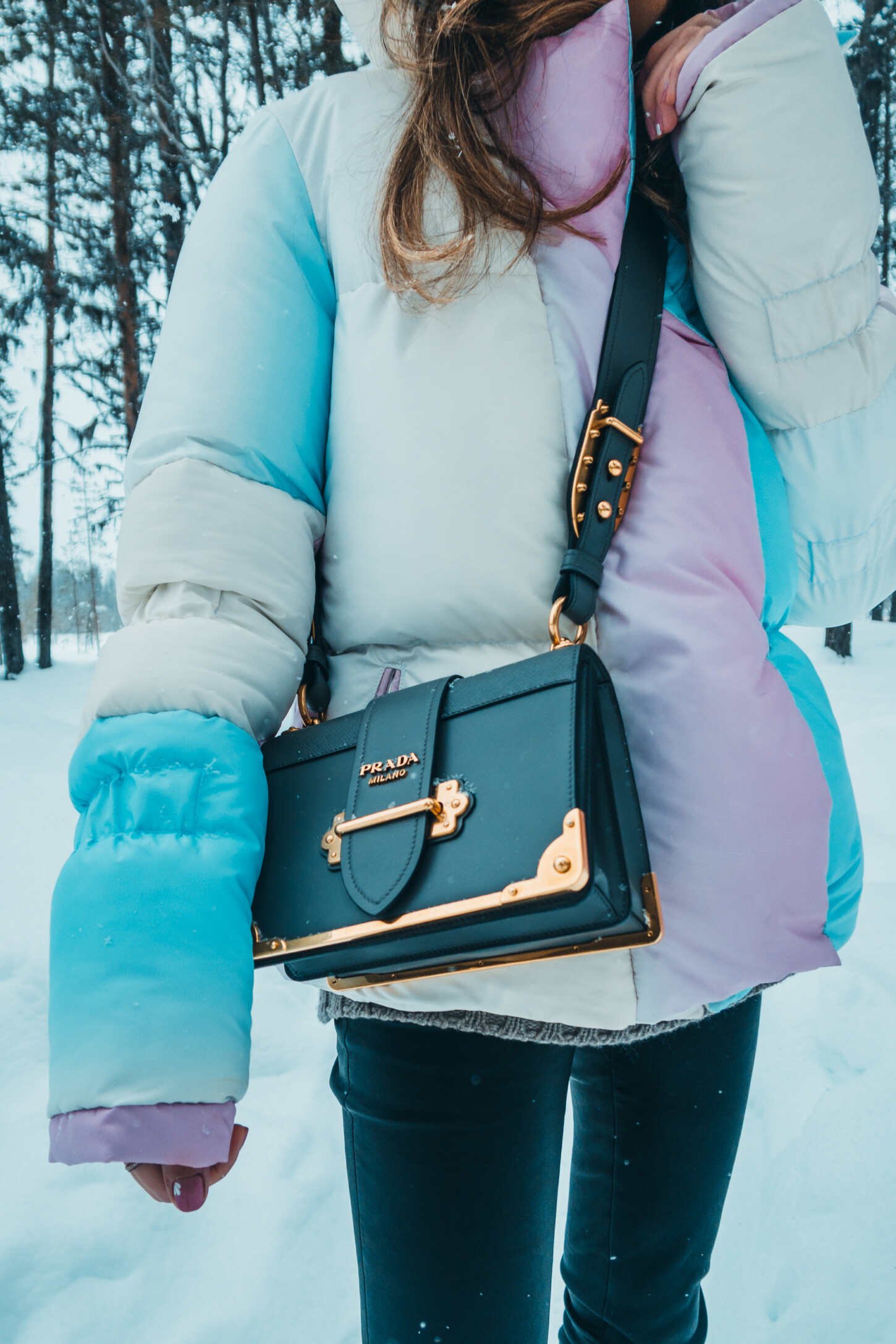 Finland, I will definitely be back!