I've been living in my cute little space for over 4 months now and there are quite a few things I've had on my list of 'home improvements' that I am yet to get round to. I know, I know, talk about laziness. Or is it laziness? I put it down to the fact that I'm so so happy here, everything I wanted to do or felt that I needed seems less important and pressing now. The spare room has been staring blankly at me and I finally have made the time to address what I'm going to do with it. I wasn't keen on building a huge dressing room as the room has cupboards already and I didn't feel I was lacking cupboard space in the house anyway. The one aim for that room was to display my shoes and bags, it's something I've been after for a while and have coined the term 'shroom' to classify what that room is going to be called. The shoe and bag room! Shroom! 
As for the other wall, there's going to be a big display unit for shoes and bags, I haven't seen that one yet and have a feeling it's going to be a while so stay tuned! Apart from those two main features I'm going to have to come round to the idea of an indoor plant…it's not that I don't love indoor plants because I do. I can admire them whenever I pop to friends houses and love them from afar, it's that I'm scared of forgetting it exists and killing it! I have my eye on a fiddle leaf fig or a snake plant, something easy and low maintenance. There's already my new dressing table in there with the matching stool coming soon, plus my GLAMOR Fortune & Fame mirror which lights up not only my outfits but the entire room! It's legendary! 
I wanted a little rack in the meantime to display clothing & see how I felt about a display rack so I ordered a cute and inexpensive one from Amazon here & started doing 'what's on my rack' on instagram stories. It felt like the perfect place to show you new in pieces that I was loving. Next I took to instagram stories to beg you for the best display racks and one comment recommended an etsy shop I fell in love with. Luxholdups – check them out! They have everything from the niftiest robe hook to gorgeous console tables. If you're based in the US they're perfect for you, and if you're based in the UK like me you might have to cover some extra chunky shipping! It was one of those see it want it got it moments where I knew it was exactly what I wanted and I wasn't getting anything better!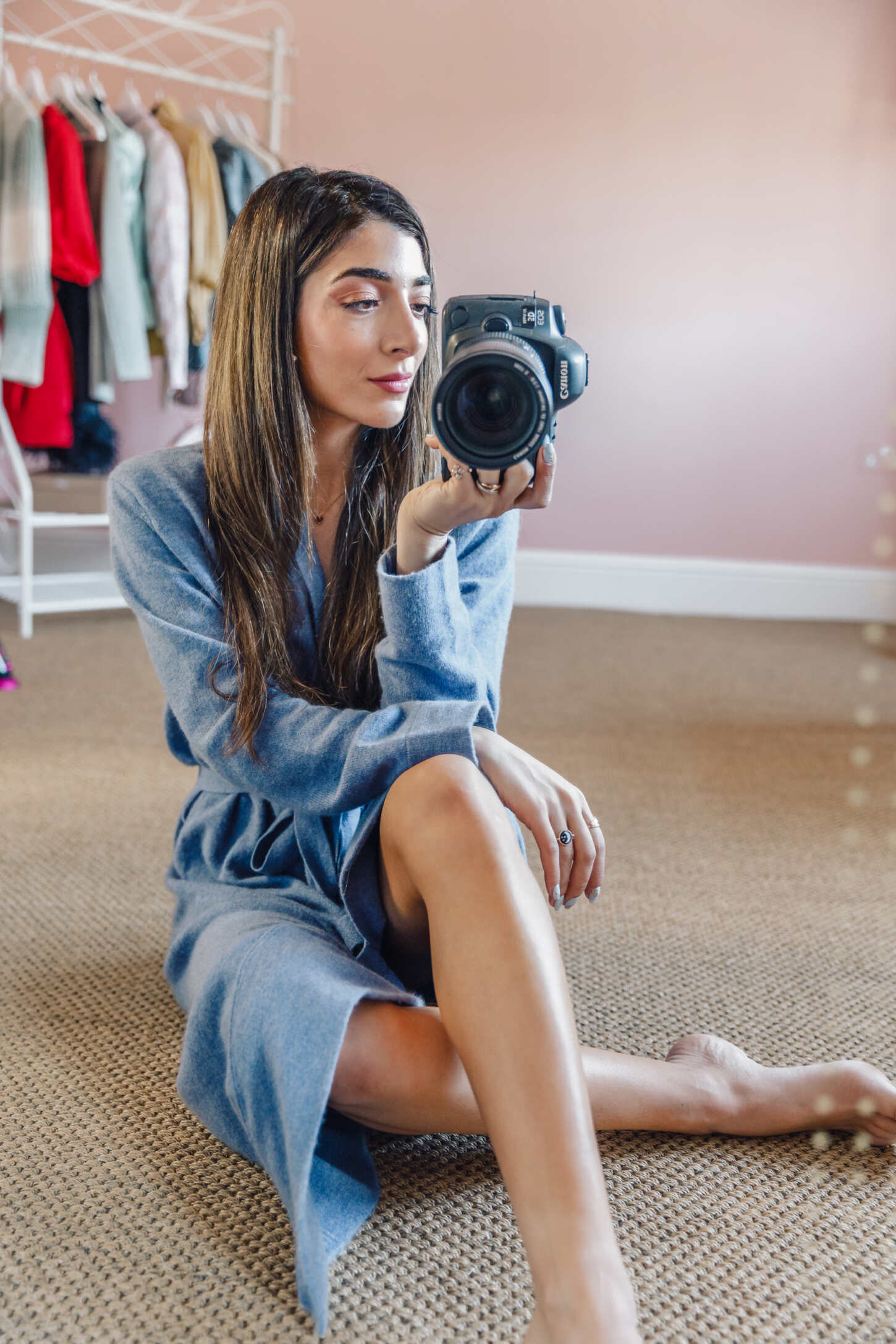 That's all for now, I'll keep you posted for any more home improvements and as from now that room is going to have a complete transformation! Goodbye bare walls! But if anyone has any idea what to do with my giant peony print let me know….