I can't think of a better time to be wearing dresses on repeat. London is currently mid-heatwave so some floaty, lightweight options are exactly what we need right now! I have a few categories of dresses in my wardrobe, each for their own occasion and once I felt as though I had these particular categories nailed, I had all the bases covered. I style each one differently and with my favourite summer accessories (hello straw visor!) I can change the look and feel of the main piece. 
THE PARTY DRESS
I recently wore this baby blue number for my birthday and felt like such a princess! The material is a bit heavy for everyday but for the that special occasion, I think this is perfect! I love the tent style…especially when twirling. I can't tell you how many compliments this dress brought in, I think the combination of the unique fabric with the bow shoulders made it extra special!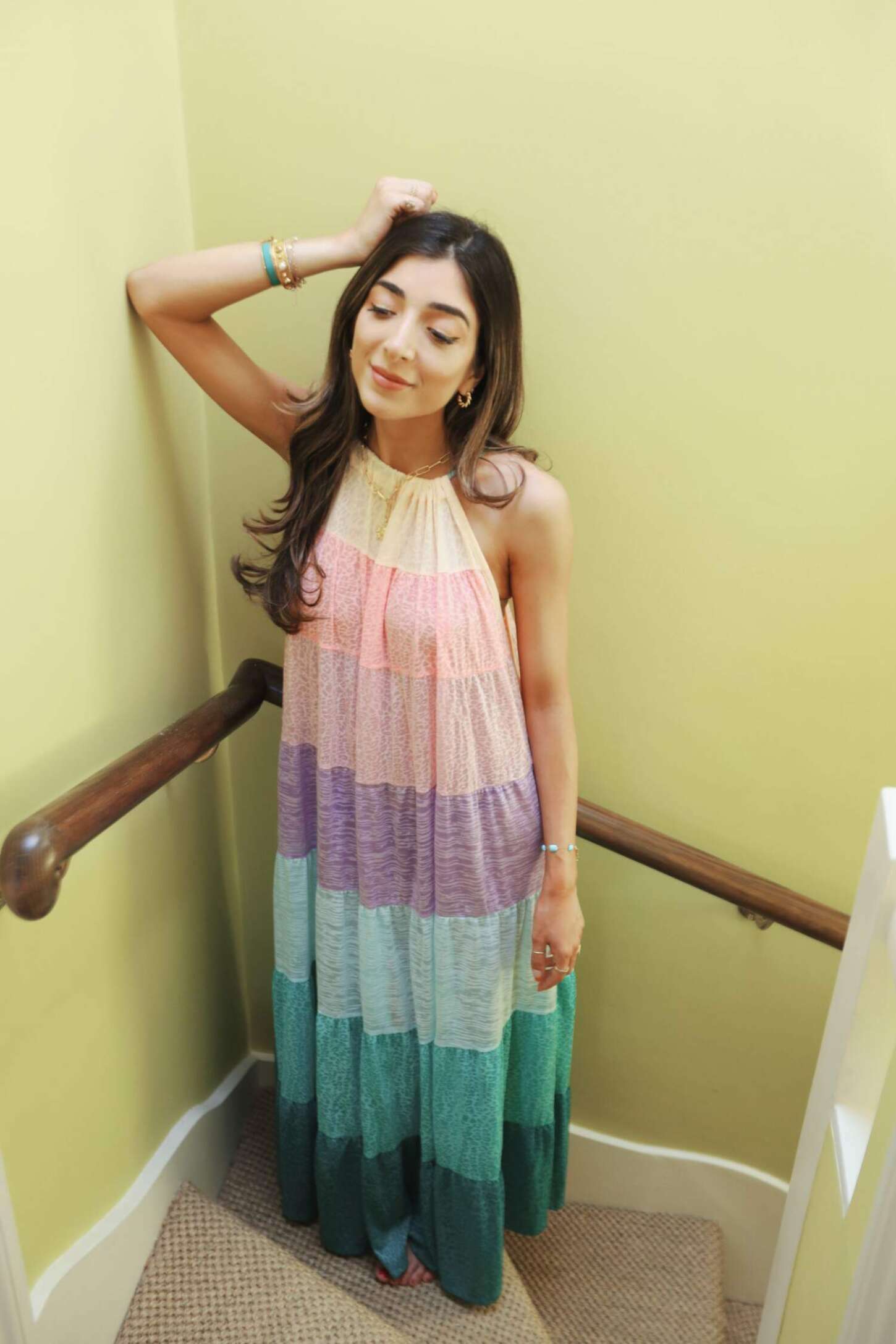 THE JUMPSUIT THAT PASSES FOR A DRESS
I don't think I've put something in my basket so quickly once I spotted this jumpsuit on H&M. I've been dying to find one with this lovely ruched elastic top and wide leg trousers – to me this duo creates such an elegant silhouette. H&M's linen pieces are some of my favourites, I think the quality of their pieces look much more expensive for the highstreet price. This jumpsuit also comes in two other colours, and I obviously had to get to get the blue!
MINI DAY DRESS
There's nothing I love more than a cute mini dress. I always feel so free when I wear one – your legs can breathe, you're able to move around easily without feeling restricted and once you find that perfect style, you really can't go wrong!
One that's been getting a lot of use in my wardrobe is this LoveShackFancy dress which is perfect for everyday use. I love flattering elastic waistband that brings some definition to my shape and you can also play around with the length. The sleeves and skirt has this beautiful frill detailing which adds some texture as well.
THE LIGHT BEACH DRESS
You know I'm a fan of bright colours, so this Pitusa maxi dress was a no brainer for me. When I saw it online, I instantly pictured walking along a beach with the wind picking it up behind me. It's the sort of piece that needs no effort at all to look fabulous. I have to say the material and wear of these dresses are incredible. They are so light and airy and really make me feel so comfortable.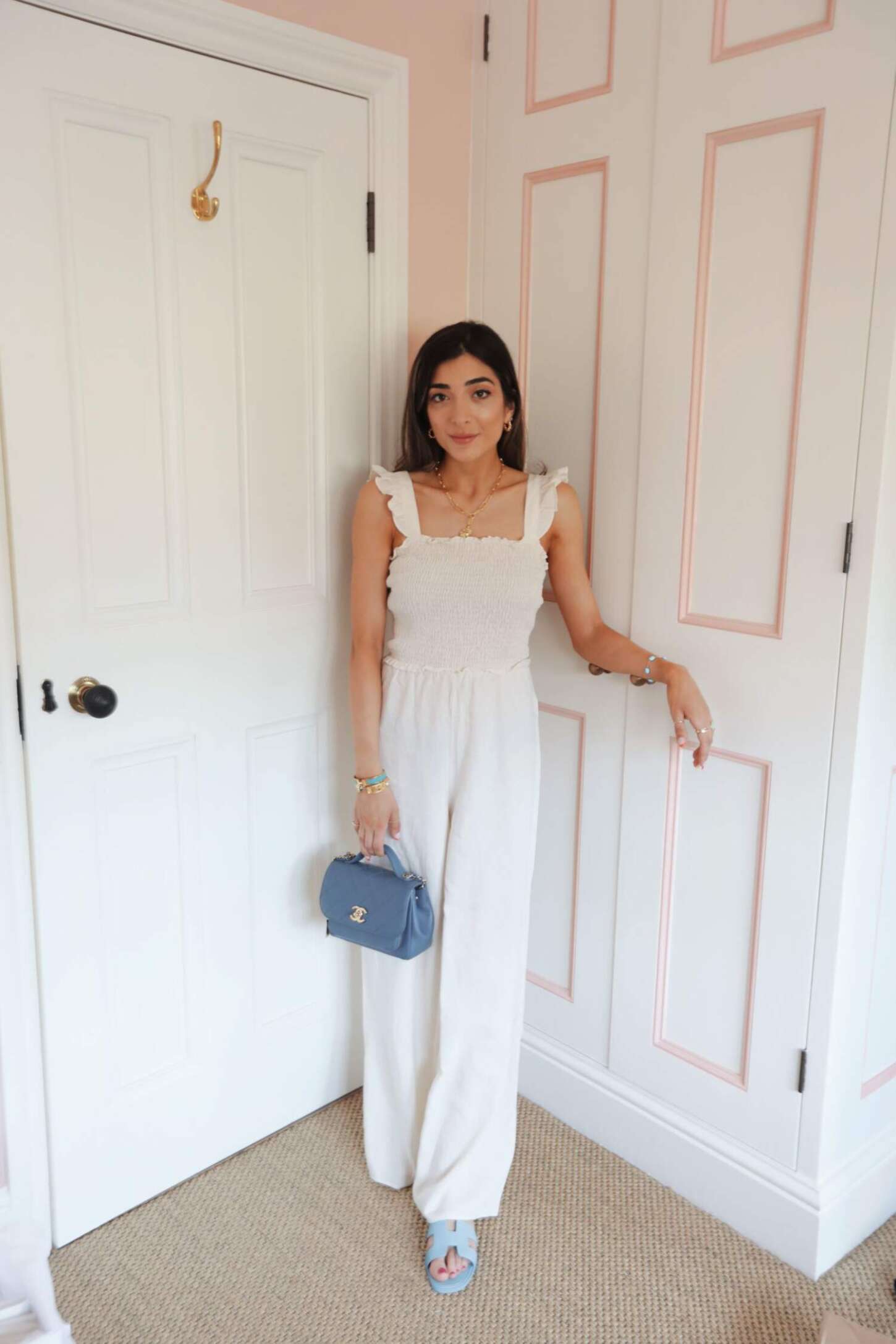 THE ANY OCCASION DRESS
And if you want a dress version of the jumpsuit, I think I've found the perfect style! Again, this dress has that flattering elastic waistline and flared skirt to accentuate the figure – not to mention how light and airy it is for a hot day. This sort of dress is great for feeling comfortable and put together whilst working from home, and you can look cute for those daily zoom calls. The puff sleeves make this slightly more feminine as well as the adjustable bow which you can wear in front or behind.