Despite the September heatwave in London at the moment we are apparently moving into Autumn. Leaves are starting to fall, I've already got this years conker collection displayed on my coffee table and I'm transitioning into wearing chunkier knits, coats and jackets. Dior's collections have been catching my eye now more than ever and after going a little outside my comfort zone playing dress up for harrods I was ready for another look, something that I could really experiment with a focal piece. 
The new collection questions the stereotypical female style and identity as well as including some of their classic accessory styles with a nod to the 70s. The beauty of this collection to me, is how we can style the accessories with the statement pieces to create your own identity through the clothes.
I played around with layering and wore the transparent button-down blouse with the v-neck sleeveless sweater and kept the blouse untucked (this still feels a bit rebellious even though there's no teacher to tell me off now!). I liked how the blouse also added a bit of a colour block between the two patterns. I paired this with the blue check skort, I've always found skorts to be a really versatile 2-in-1 piece to play around with and if you're not familiar…from the front it's a skirt, from the back, shorts. Great for windy days hey?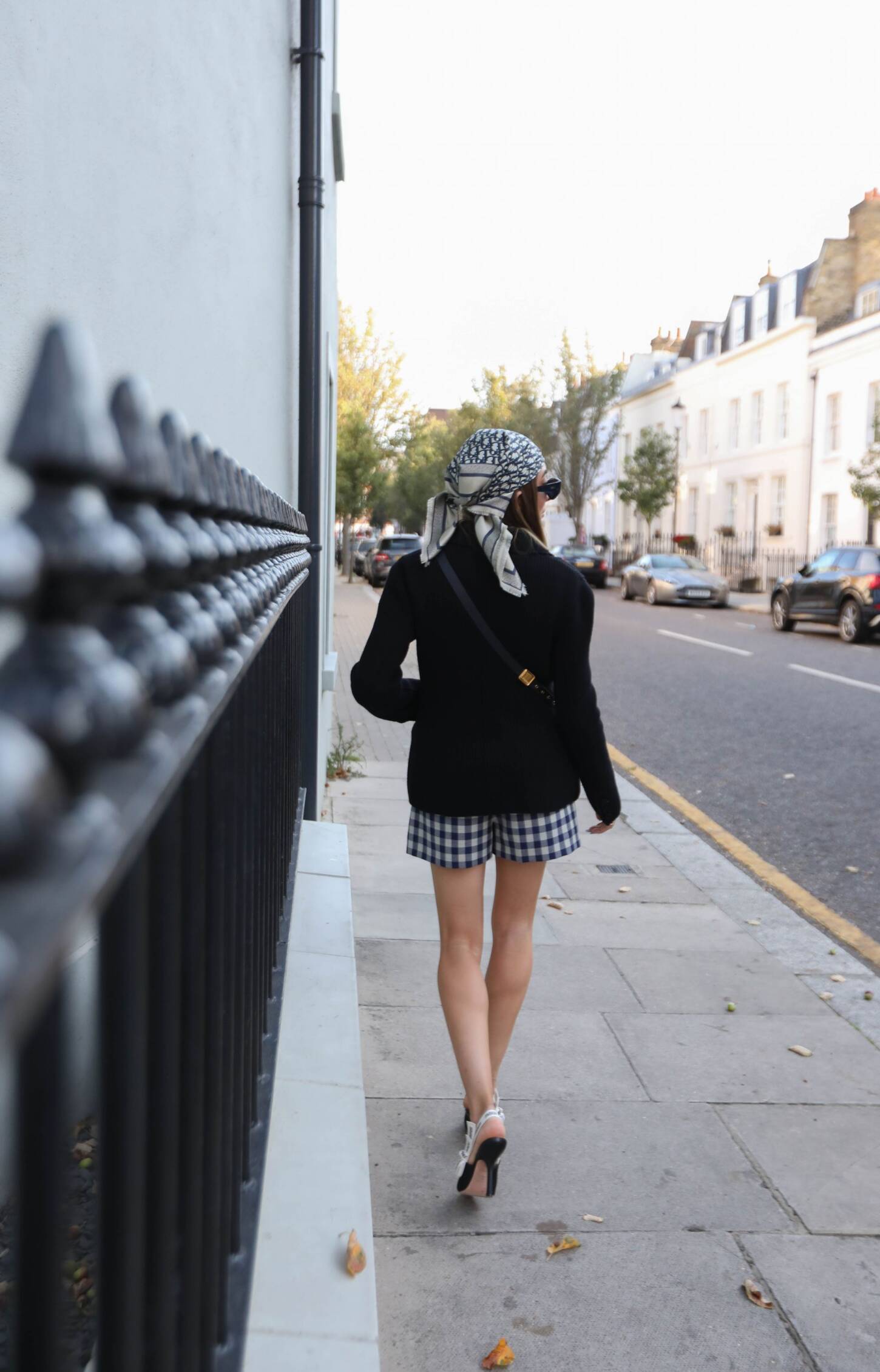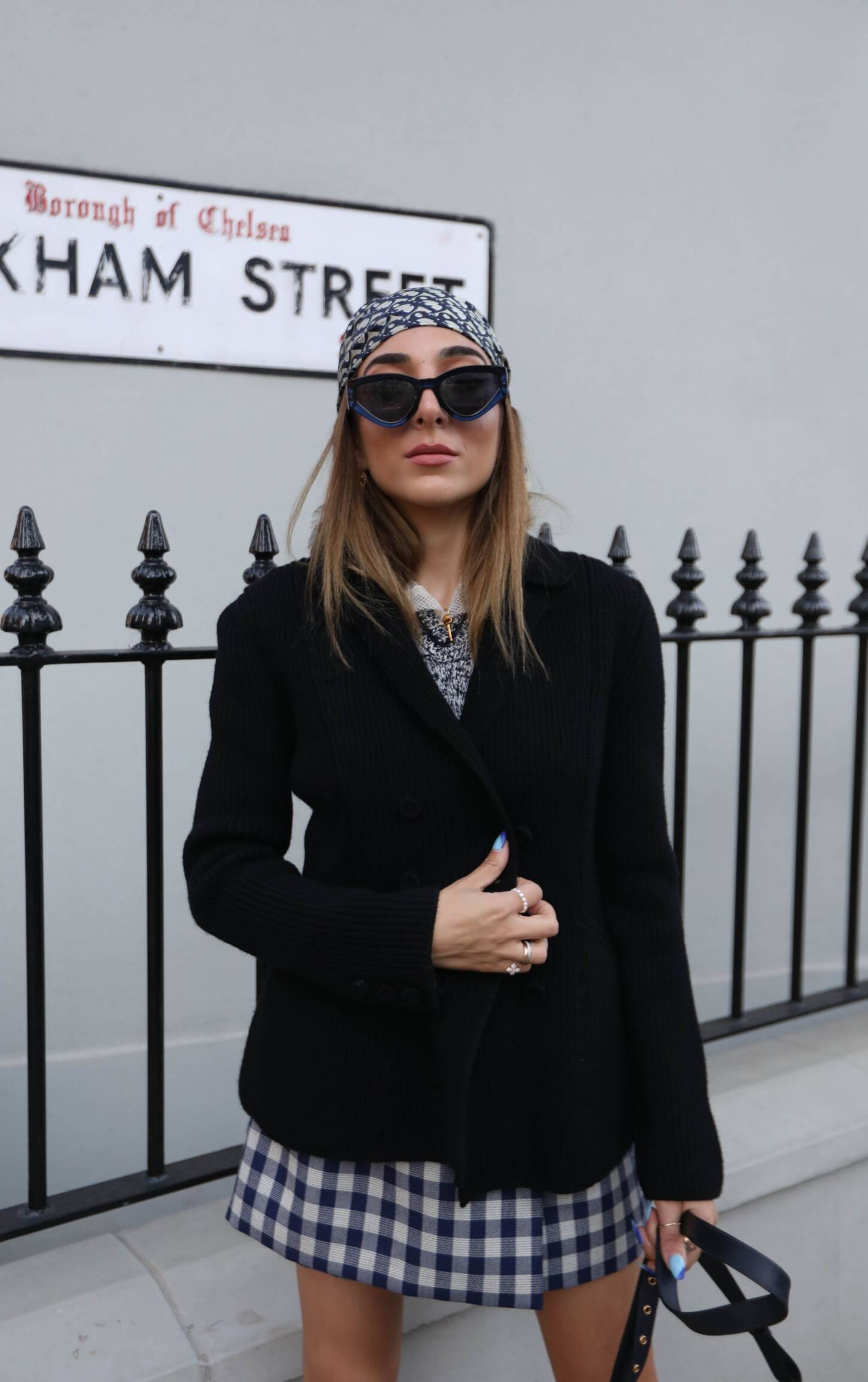 I wore my J'adior Slingback pumps which gave the outfit more of a sophisticated, sexy look. I would say that if you're wanting to wear this style of heel regularly, go for the lower height.
To accessorise I wore my Dior Bobby handbag, cat eye sunglasses and printed silk scarf. Since I the Bobby bag launched. I haven't put it down! It's become one of my staple everyday bags – fits so much in and love the design. 
The newly reimagined knitted bar jacket is definitely the star of the show and the centre of my look. The iconic piece was actually first created by Christian Dior in 1947 and now revisited by Maria Grazia Chiuri in the new knit version. I love how versatile the Bar Jacket is, whether its more of a jeans and t-shirt kind of day or layered on top of an elegant dress for the evening it can be paired with so much.
The cosy knit material really makes this jacket adaptable to a more relaxed outfit whilst the double breasted design keeps it smart and elevated. The perfect combination of elegance and comfort.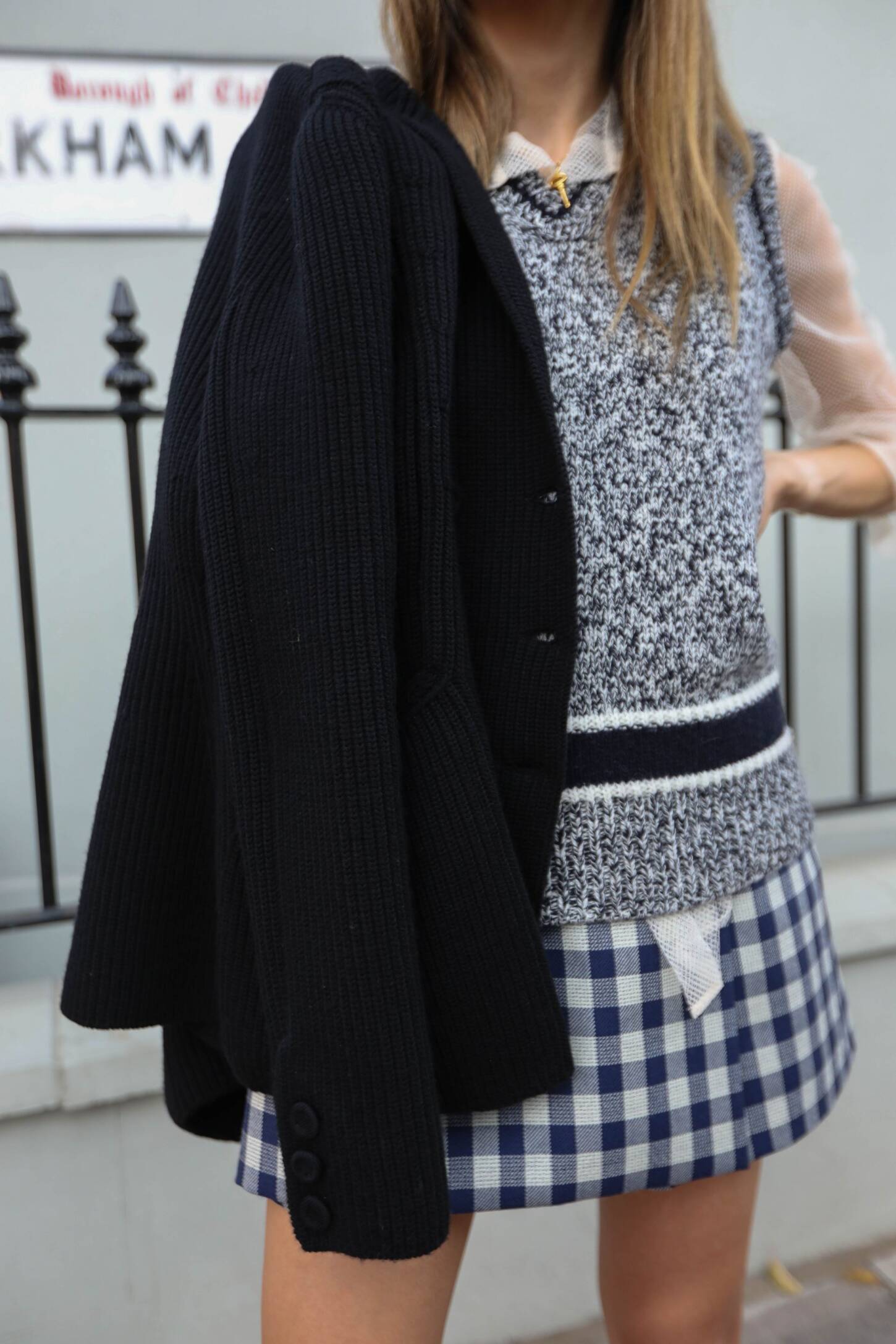 Using the scarf as a bandana was a first for me, I think I need to try doing this more often! It definitely added a bit of edge and can safely say that I was now in top to toe Dior.
On instagram all of the comments were about the 'back to school' gossip girl vibes… If only I could were this everyday… I would!