I can trace David Morris to some of my earliest childhood memories. I remember hearing about the brand from my mother, who was in their sales team for many years, and discovering pieces she received as gifts in her jewellery box. I used to spend hours looking at those beautiful designs, longing for the day she might let me wear them. And before my time, my father secretly learned my mother's ring size through her colleagues when he was getting ready to propose. So, as I grew older, it will come as no surprise to hear that I continued to admire David Morris. 
Last week, I was absolutely thrilled to be invited to see their latest collection, Fortuna, in their Mayfair boutique. And all of those happy childhood memories of going through my mother's jewellery came flooding back as I tried on the new pieces.
Named after the ancient Roman goddess of fortune, the new collection explores the themes of luck and destiny through circular motifs and silhouettes. The collection also features white diamonds along side precious gemstones that have meaningful properties, offering the most incredibly iridescent sheen against the skin. For me, jewellery can be an extension of one's inner self, so I love that these pieces not only look incredibly elegant, but they may hold special meaning too.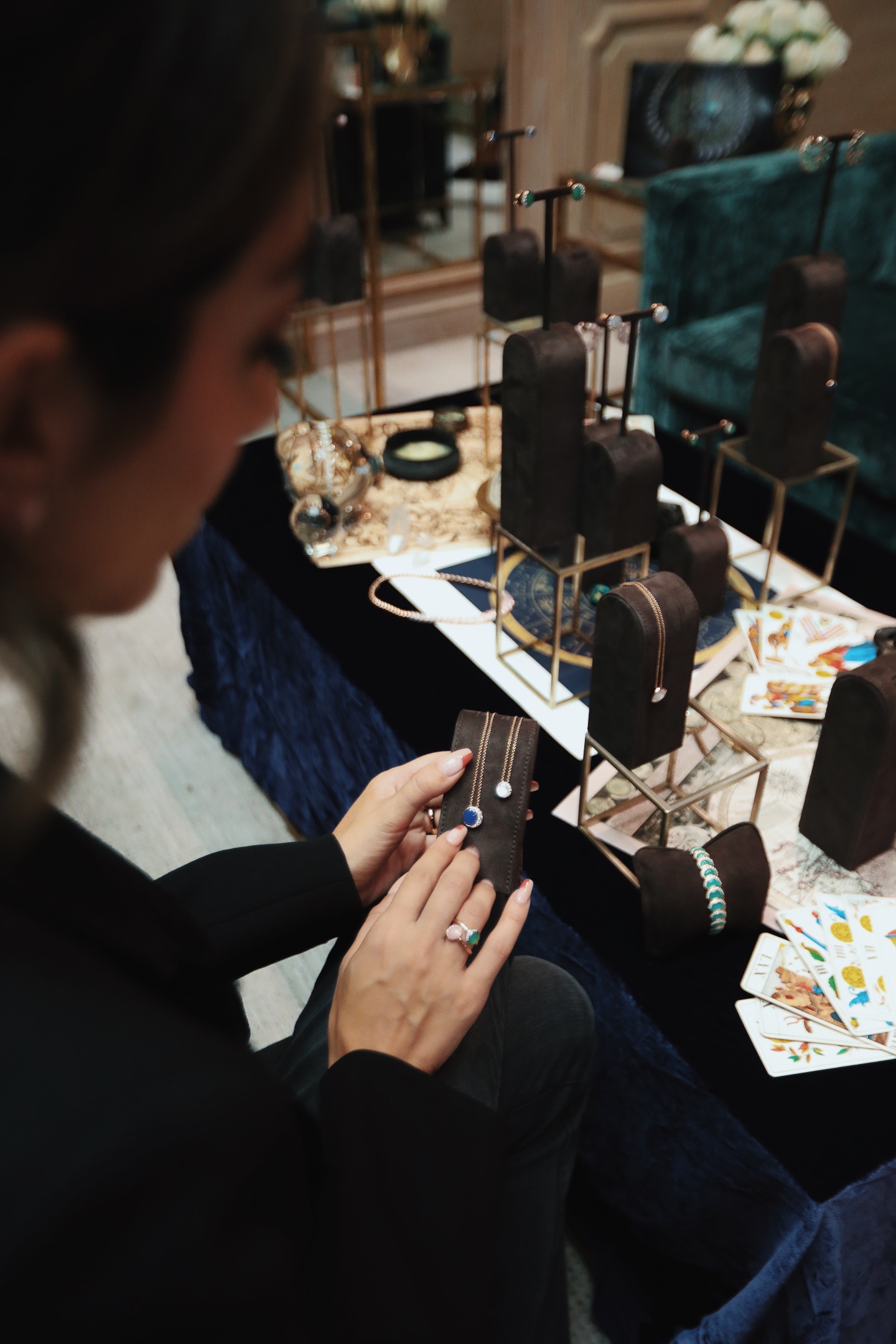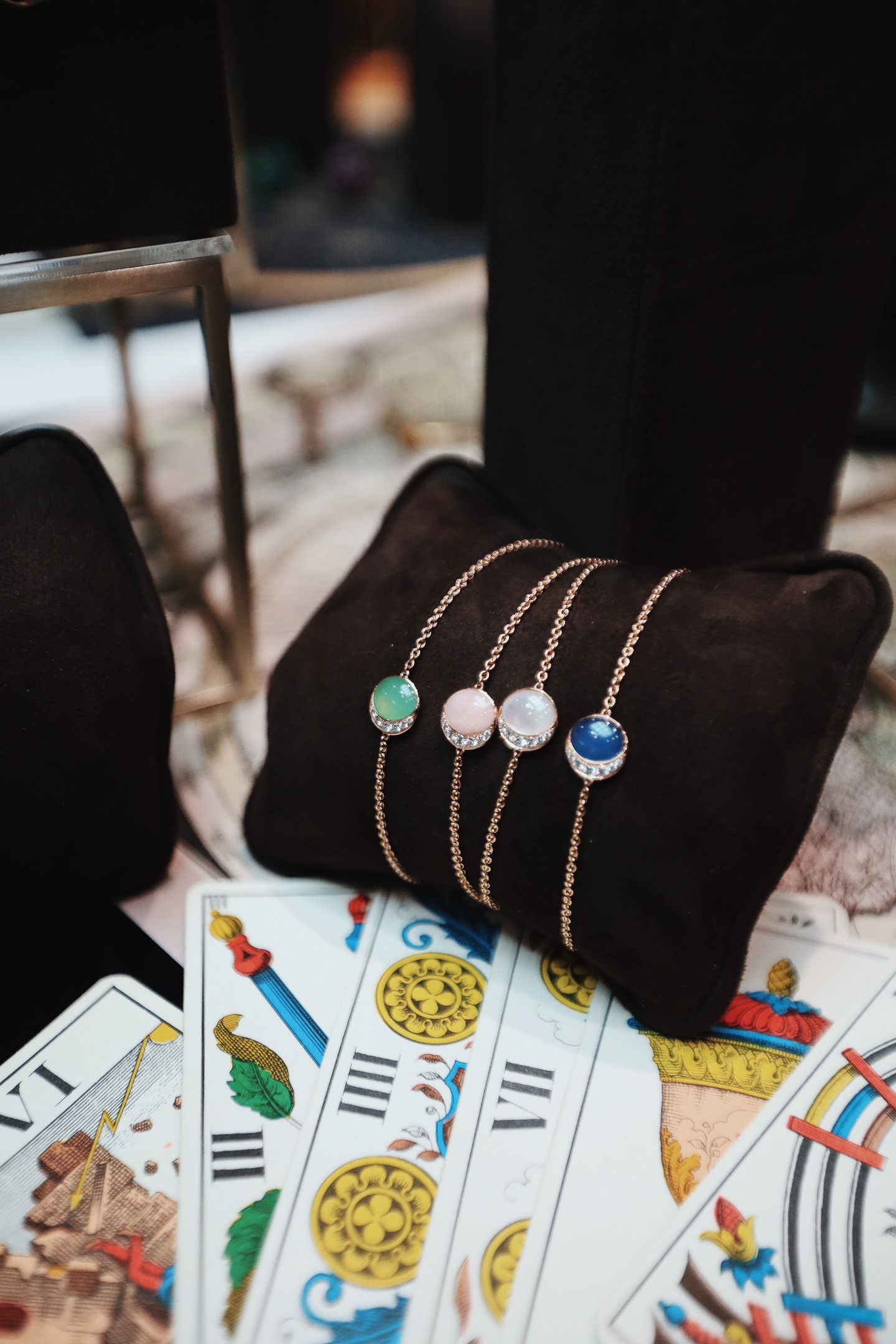 Whether you're looking to mark an important occasion with something timeless or elevate your jewellery wardrobe with a more of-the-moment piece, you're sure to find something among the myriad of styles in the Fortuna collection. From effortless, everyday earrings to statement-making necklaces, keep scrolling to see my favourite picks. 
Blue agate represents positivity and uplifting energy
Pink opal is thought to promote inner peace and calm 
Chrysoprase, the unique green gemstone, is believed to foster a sense of joy, love and contentment 
Mother of Pearl symbolises the healing power of the sea, bringing balance and harmony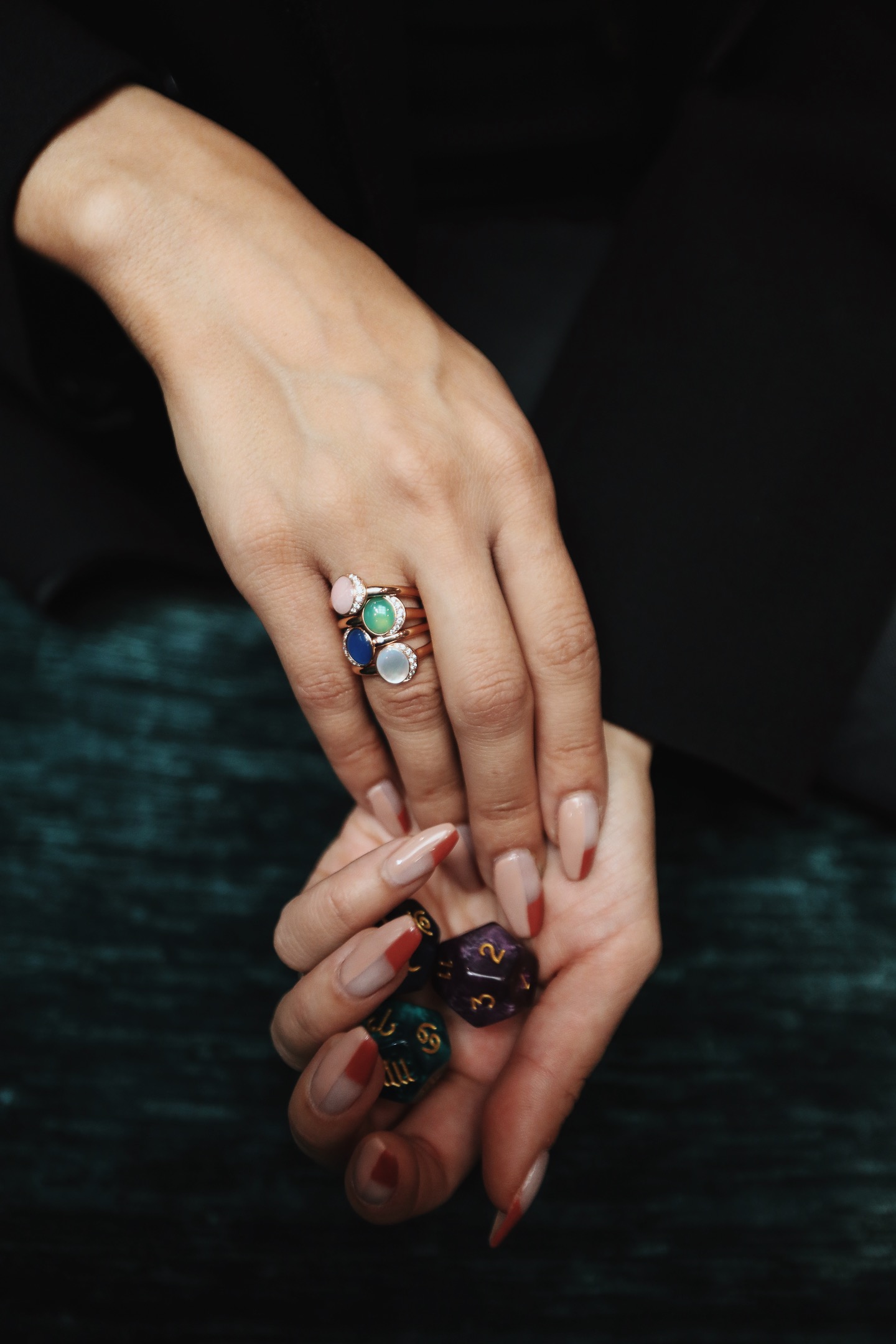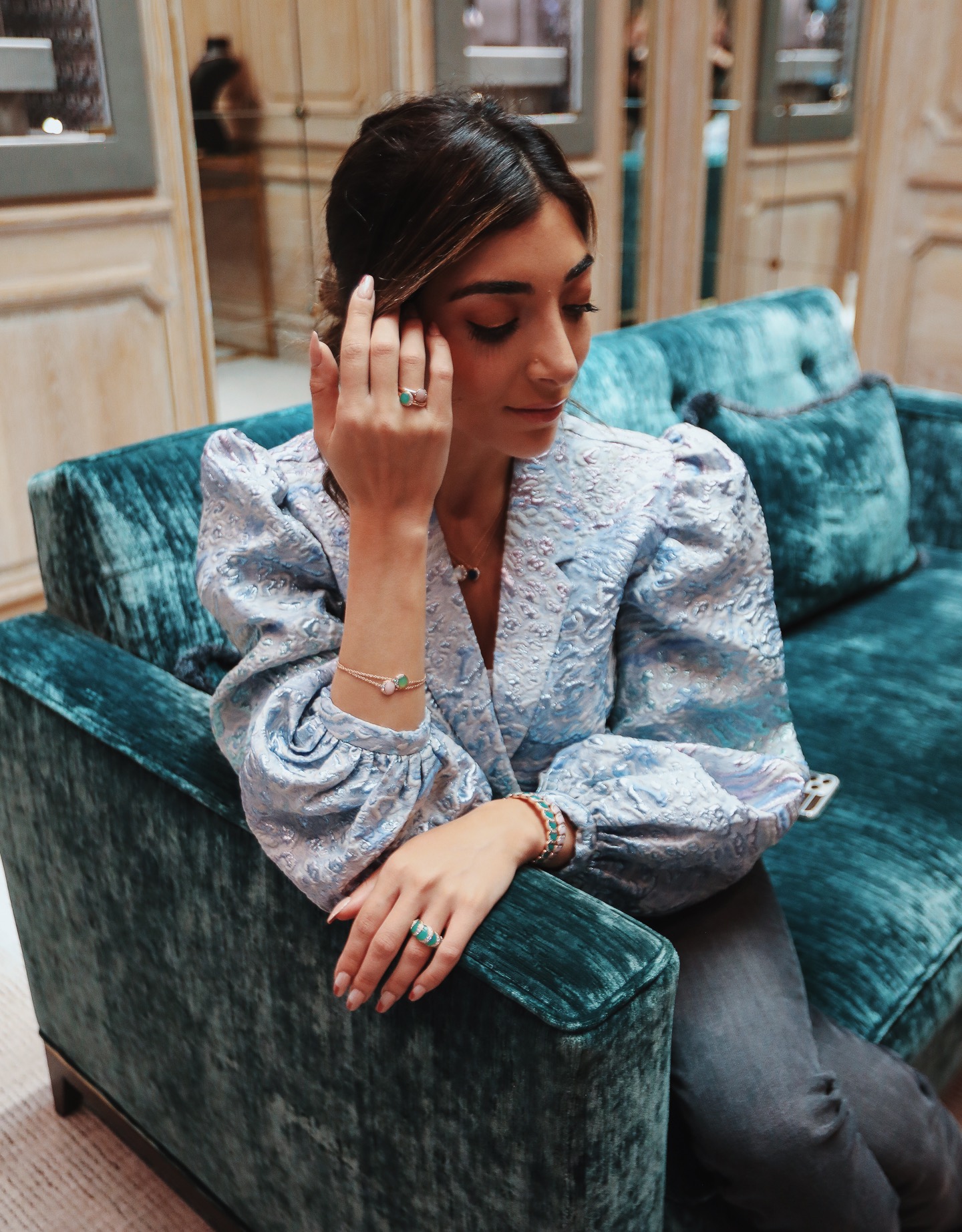 Whereas, the Fortuna bangle is definitely a statement-making piece that would be a chic addition to an existing accessory wardrobe. I would even style a bangle over the cuffs of my sweaters in the depths of winter to really show it off. Similarly to the bracelets, the Fortuna pendant necklaces work perfectly together or on their own. Plus, they're available in two different sizes so you can choose your desired look.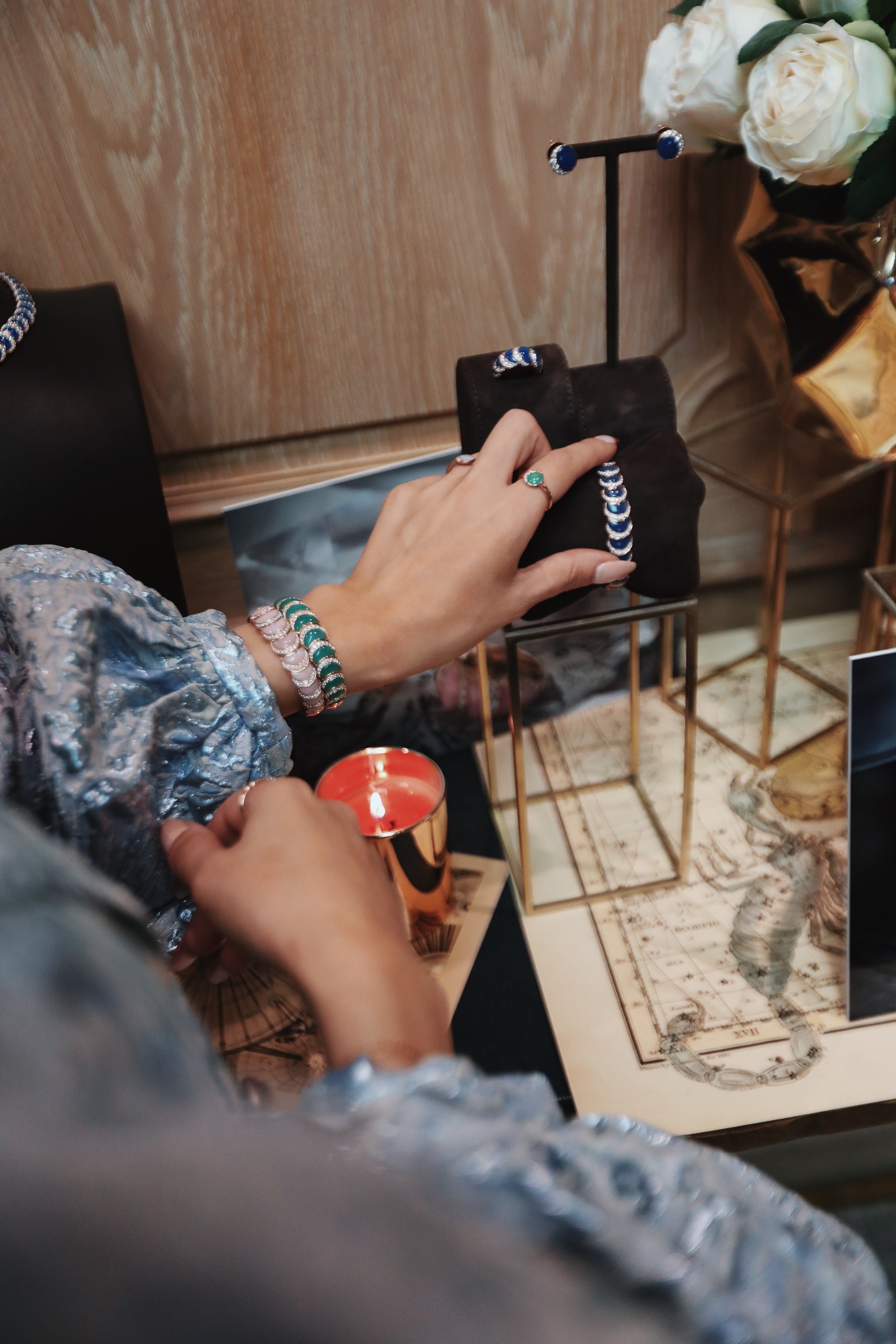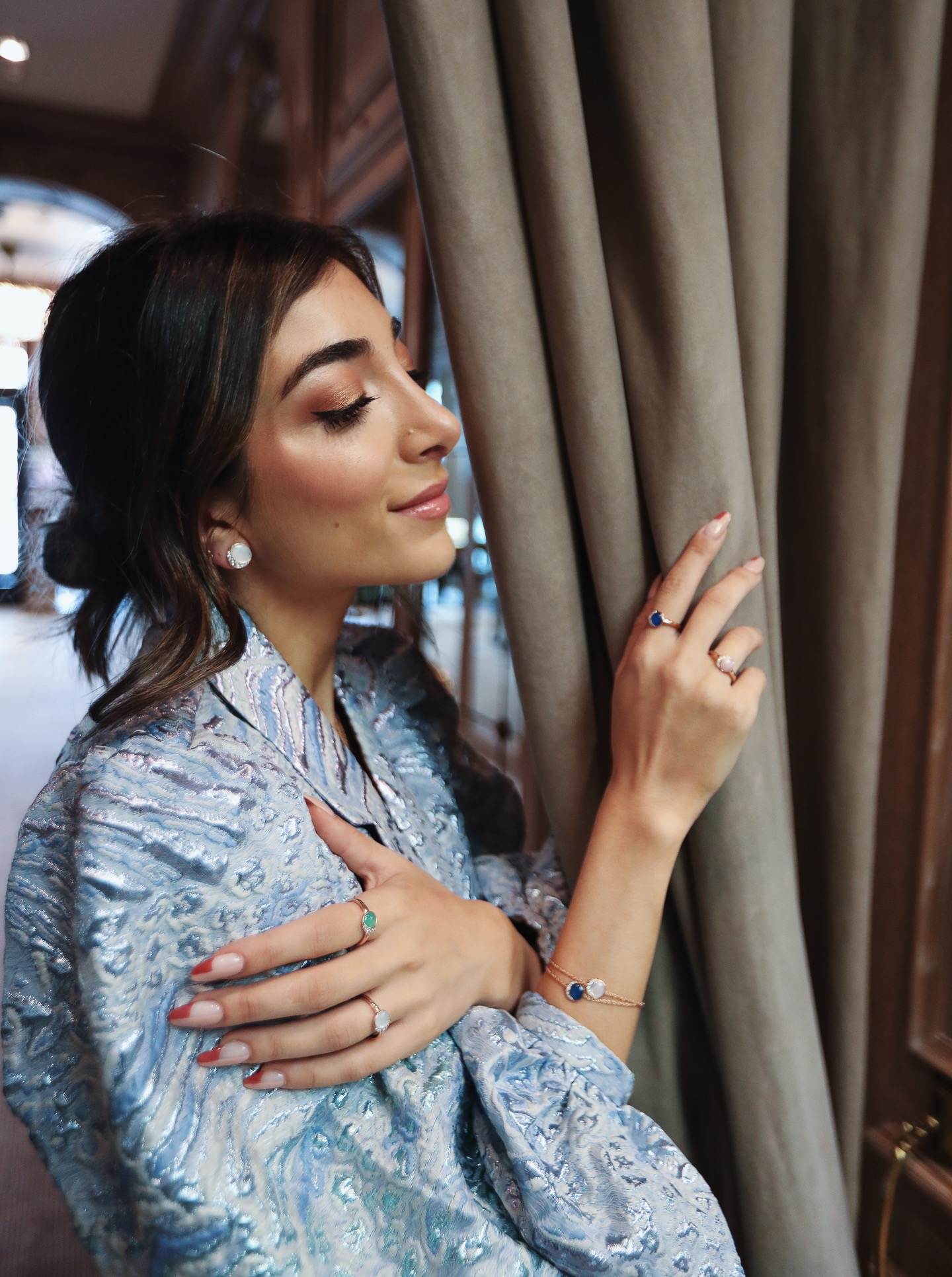 Last, but certainly not least, the Fortuna eternity rings can be mixed and matched to your hearts content. Depending on my mood, I'd stack them together on one finger or across different fingers. 
You can find the David Morris Fortuna collection here starting at £1,300. 
When it comes to earrings in the collection, you have three choices: the versatile (but still special) small stud earrings in two different sizes and the timeless creole hoop earrings. Whichever style takes your fancy, they'll fast become a staple.