Dior's Rose Des Vents Joaillerie Collection, any jewellery lover hears those words and gets a tingle down their spine in excitement, and that was exactly my reaction playing dress up with the latest and greatest pieces from the collection in the run up to Christmas.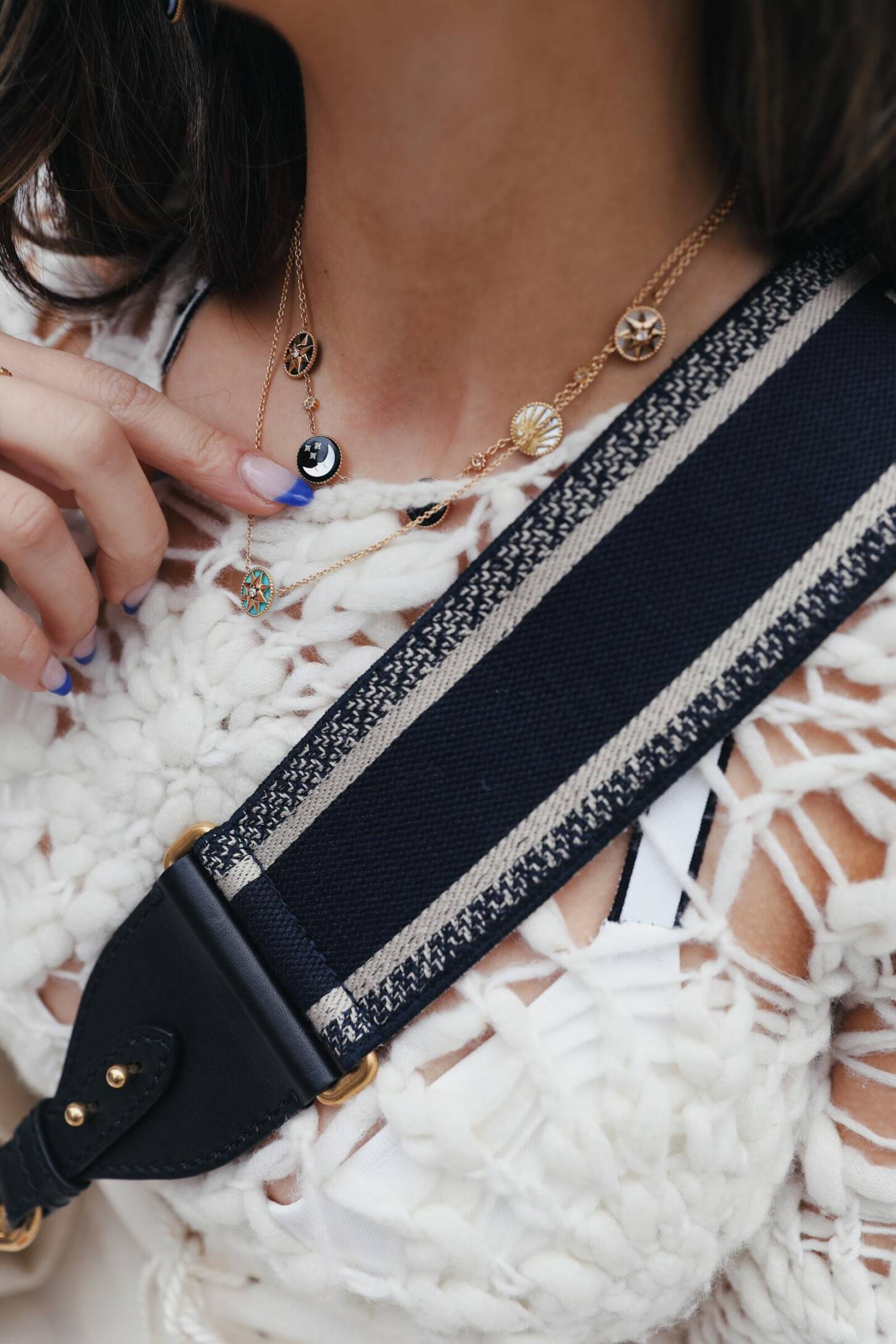 The highly coveted Rose Des Vents collection holds a special place in my heart. I searched high and low to find the Rose Céleste Ring in the right size, visiting the London boutique on multiple occasions. Finally, I got my hands on the beauty and it was well worth the wait. To this day, I love that the mother of pearl and black onyx medallion can turn to switch between the moon and the sun side–it's classic with a twist, which epitomises my style. It's the ring that catches everyone's eye, grabs the most attention & makes me smile whenever it glimmers in the light. 
The collection pays homage to Christian Dior's favourite flower: the rose. Victoire De Castellane, the creative director of Dior Joaillerie, has reinterpreted this special symbol in the form of a wind rose – an eight-pointed star. The result: a line of feminine, fun and glamorous necklaces, bracelets, rings and pendants, crafted out of exquisite gems like turquoise, emerald, lapis lazuli, malachite and pink opal.
I was immediately drawn to the Rose Des Vents Necklace in yellow gold, diamond and turquoise (you already know blue is my favourite hue). I thought it would add a touch of joie de vivre to any look! The unique design makes it perfect for layering or wearing alone for a pared-back, elegant take. This could be said for the entire collection though, the pieces are delicate and dainty but the reversible medallions are striking and give you the freedom to wear them as you wish. 
I hope I'm on Santa's nice list year, because I think we all know what is at the top of my wish-list!
To see the entire collection & add some to your Christmas list, click here