Last week we arrived back from Santorini and I wanted to give you a round up of my outfits because I think these are some of the best outfits I've worn this trip. I ended up having quite a strong colour palette of three of my favourite colours for this summer!
This Jacquemus look received so many compliments and I can't stop wearing the adorable Lack of Color bucket hat. If you're after a timeless bikini then this Eres one is for you… the Emerald Green colour is striking and I'm obsessing over the Green/Orange combo.
We stayed at the most stunning resort called Canaves Oia which is definitely the most luxurious place to stay on the island. They even kindly gave us an upgrade and the rooftop terrace was complete with panoramic views and a show-stopping infinity pool. I couldn't recommend the resort more for anyone planning a summer getaway to Santorini.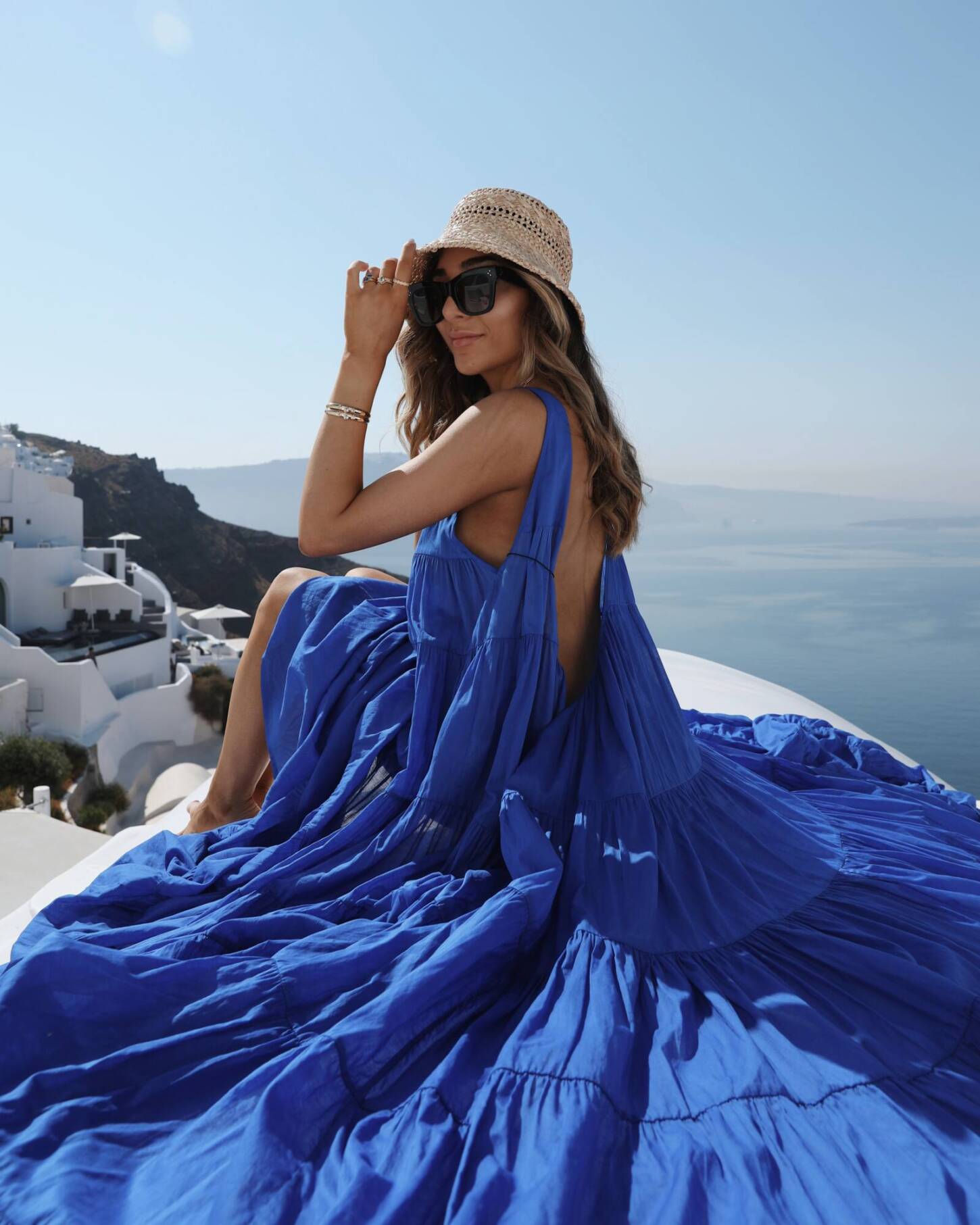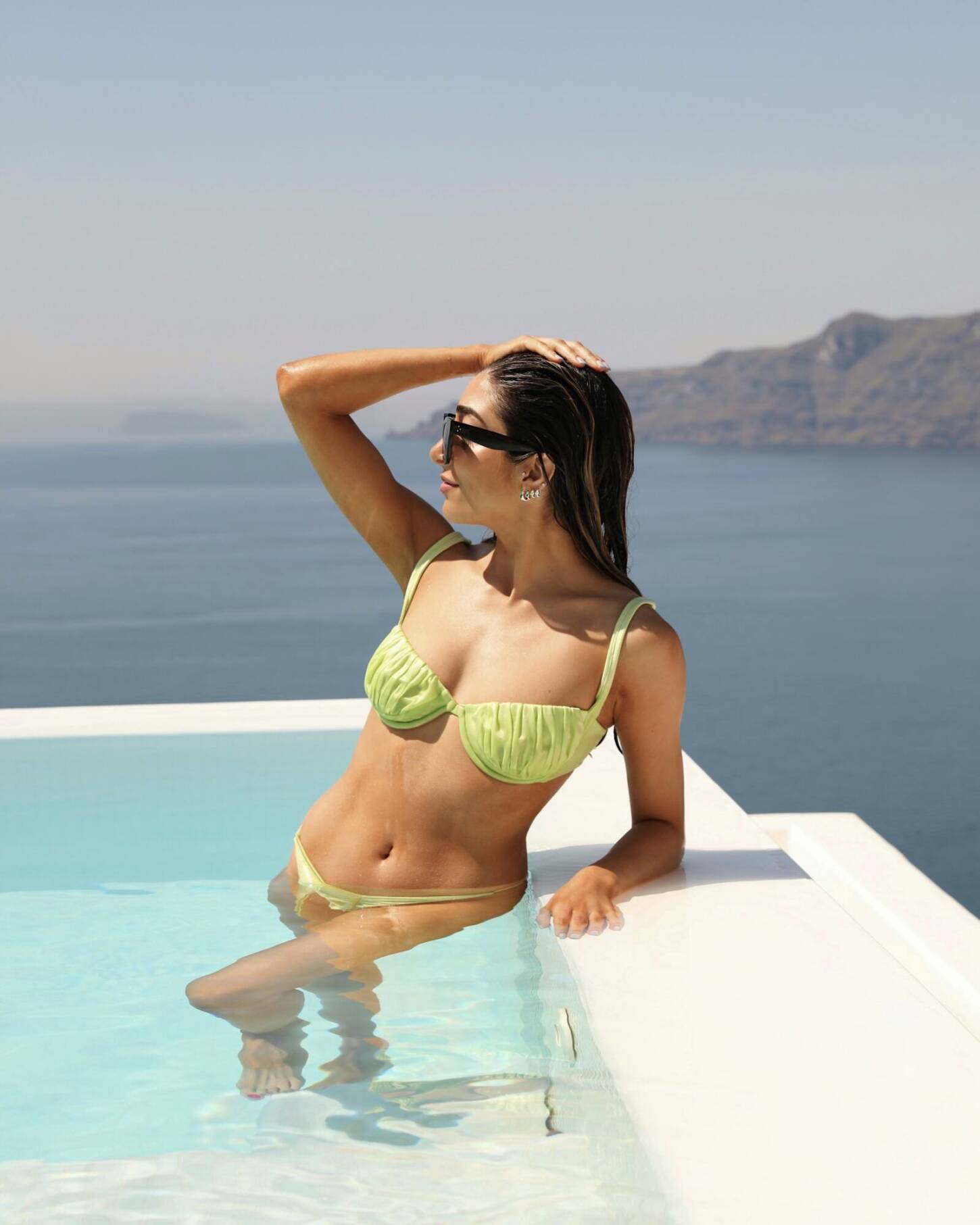 I wanted to share some of my outfits from the trip and just HAD to start with this absolute dream of a dress! 
When I saw this on FARFETCH I immediately added it to my basket and knew it would be the perfect piece for my Santorini trip. The colour is to die for and my absolute favourite detail is the low back feature. 
I bought a few new bikinis for the trip but this Green Isa Boulder number from FARFETCH was an absolute winner for me. Only recently have I started wearing bikinis and this one gave me so much confidence! 
If you are on the hunt for holiday swimwear FARFETCH has so many gorgeous sets and don't forget to use the code AMELIAFF for 10% off your purchase.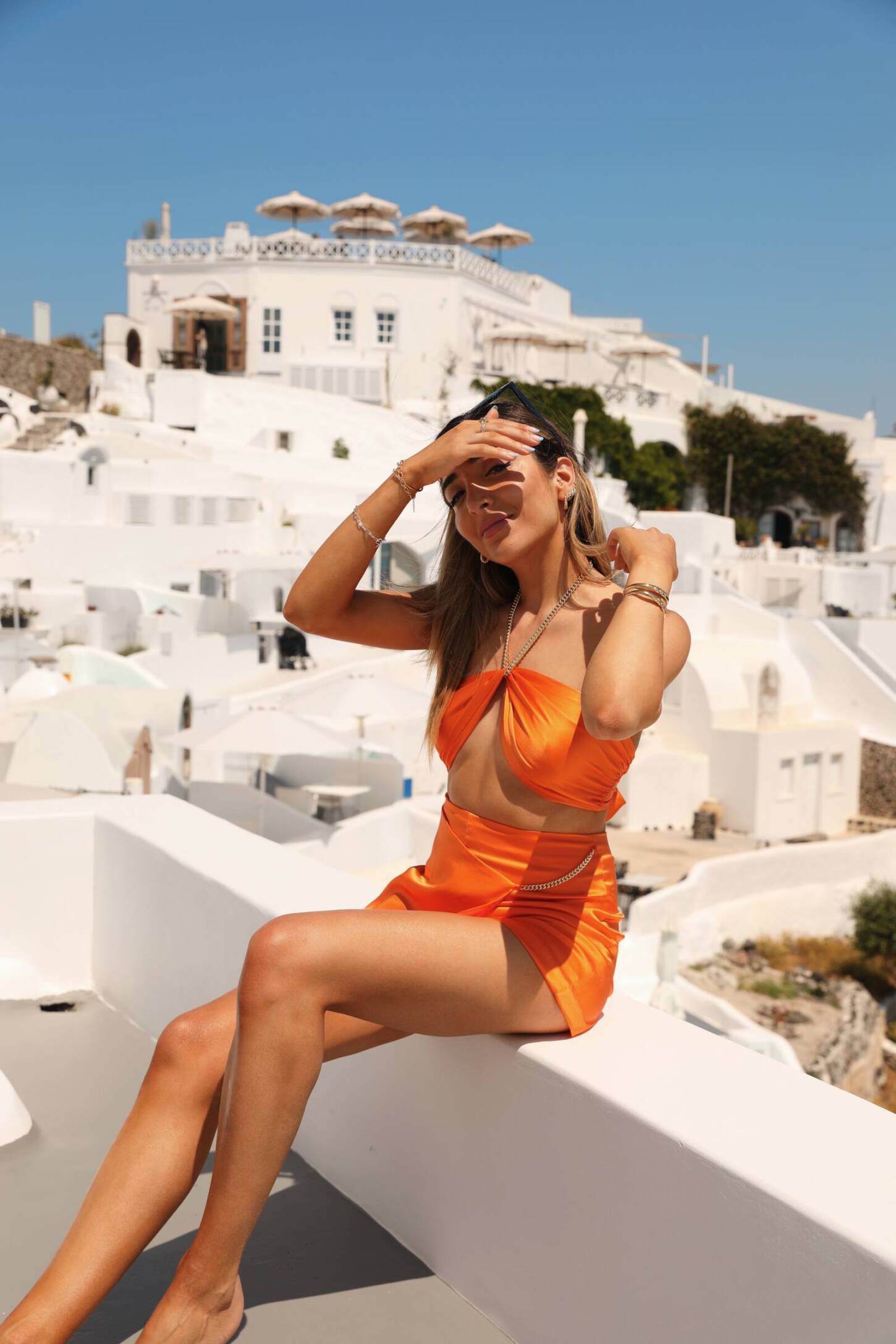 One of my favourite evening looks was something a little different for me.. this incredible Revolve two piece. The gold chain detailing is so special and really makes the orange pop… of course it pairs perfectly with my RAEMI pieces that never leave my side too. As you can tell, this trip I brought along so many colourful pieces which is not like me at all but I think this palette is here to stay for the summer!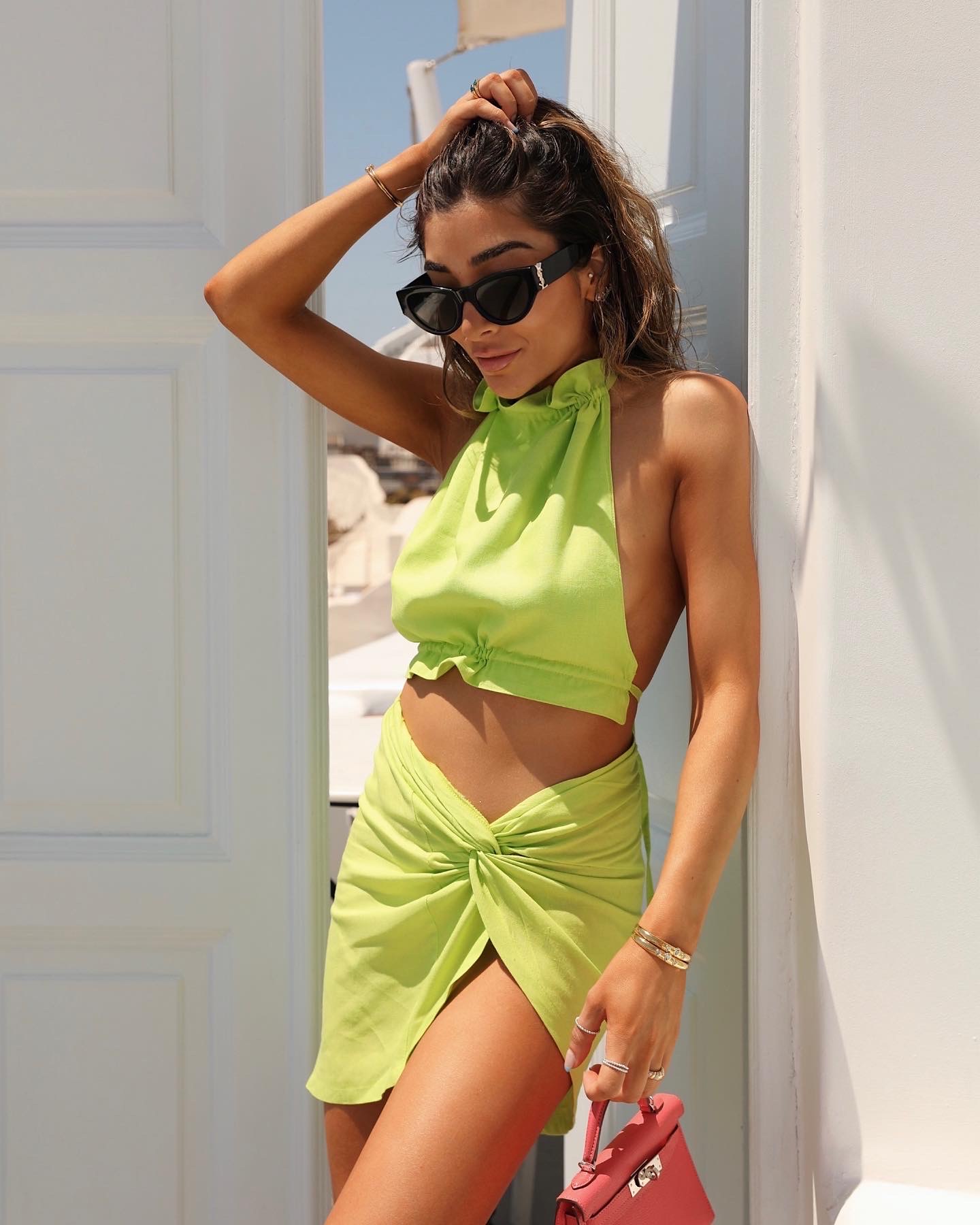 Another Revolve two piece I just can't get enough of is this amazing lime number! The cut of the top is so unique and I'm loving this style of sarong skirts for Summer 2022.
Paired with my YSL Sunglasses and Mini Kelly, this look was one of my favourites of the trip and will definitely be coming out on my next adventure. Green is definitely the colour of the season and I'm totally here for it!
Finishing my Santorini looks, I wore this dazzling Meshki Dress on our final night and it is just the most perfect occasion dress and again so flattering. I love the cowl neckline and side split detail for an extra bit of drama!
This dress would be great for a birthday or any other special occasion you might have coming up and it comes in various colours too. 
It's safe to say we had the most wonderful time and I hope the pieces I shared provide inspiration for your summer plans! If you would like to see more of what we got up to in Santorini be sure to take a look at my latest vlog too.