There are very few hotels I will visit time and time again as I always love to explore new places. However, I do have a roster of about three or four hotels I will continue to revisit and the Grand Hotel Tremezzo in the heart of Lake Como,  is one of them. An easy 40 minutes from Milan airport and you're in their welcoming arms, I love the fact that this hotel is family run, I've just returned from my 5th visit and it certainly isn't the last.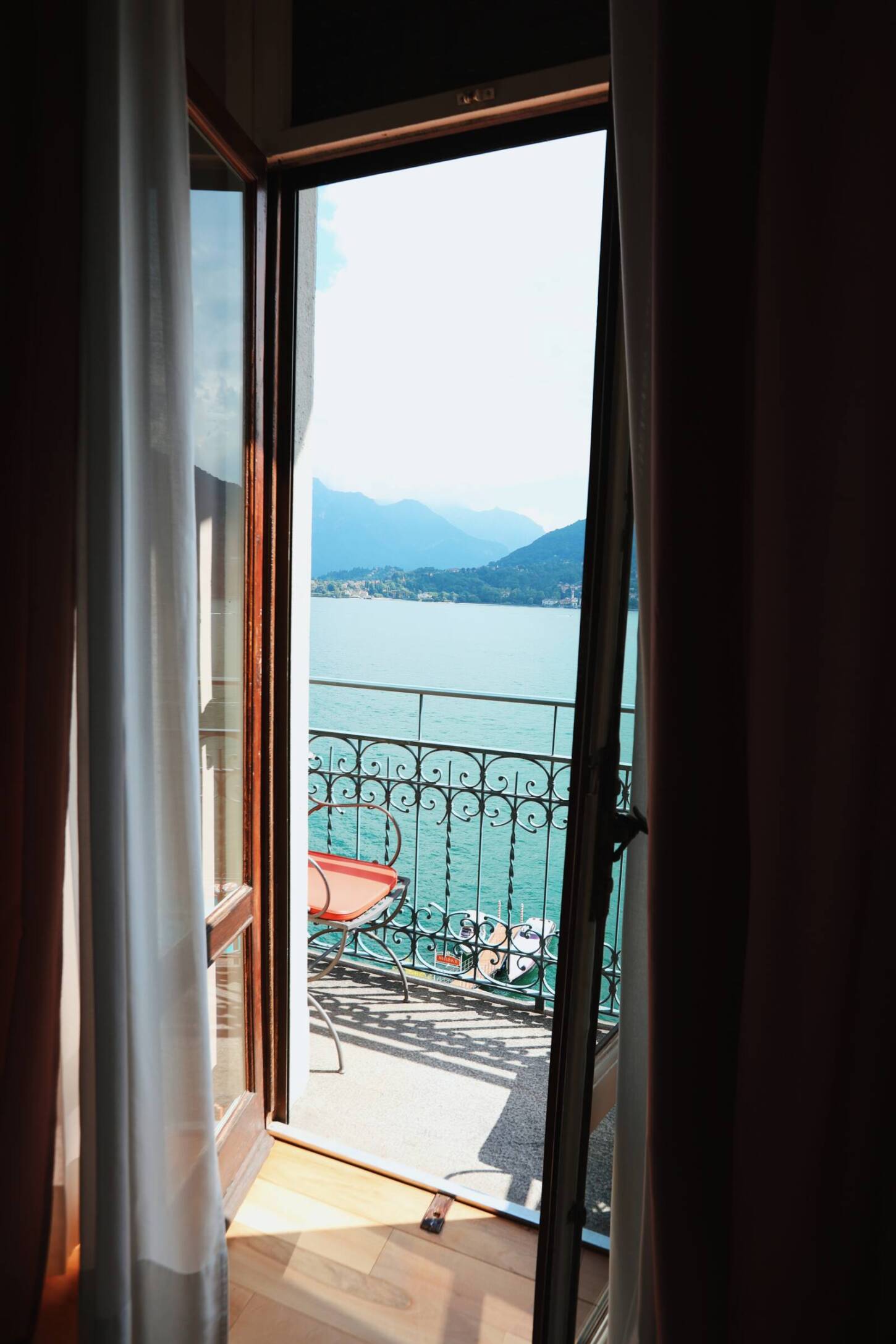 If you can nab yourself a lake view room I couldn't recommend it enough. Walking into my room and seeing the lake in front of me was the perfect way to start the trip. That view just never gets old! Waking up every day to the peaceful lake, getting ready in the evening with the same perfect view, my favourite is the view at night. Moonlight over the lake is the most magical and romantic time. You feel like you're the only one around…
With five restaurants and bars, at Grand Hotel Tremezzo you are constantly spoilt for choice. There's everything from fine dining to homemade pizza in their pizza oven. My favourite restaurant is La Terrazza Gualtiero Marchesi, I had the most incredible risotto… and of course ordered burrata on the side (when it Italy!)
You really have a restaurant to suit every mood or occasion, you can eat right on the lake or by the pool, there's enough choice for a good few days of lounging by the hotel. If you fancy a visit out the hotel, check out my blogpost here with a few more of my recommendations from Bellagio & Tremezzo town. Also close by to Grand Hotel Tremezzo.
The hotel and grounds are so thoughtfully laid out. Everything you need is within walking distance, and it's one of the reasons I fell in love with the hotel. I think one of my favourite spots has to be the Flowers pool, it feels really relaxing and private and only a few steps away from the pizza restaurant which you just can't resist! The iconic floating lido is one of many things Grand Hotel Tremezzo is known for, we spent many hours relaxing by the water with a cocktail or two.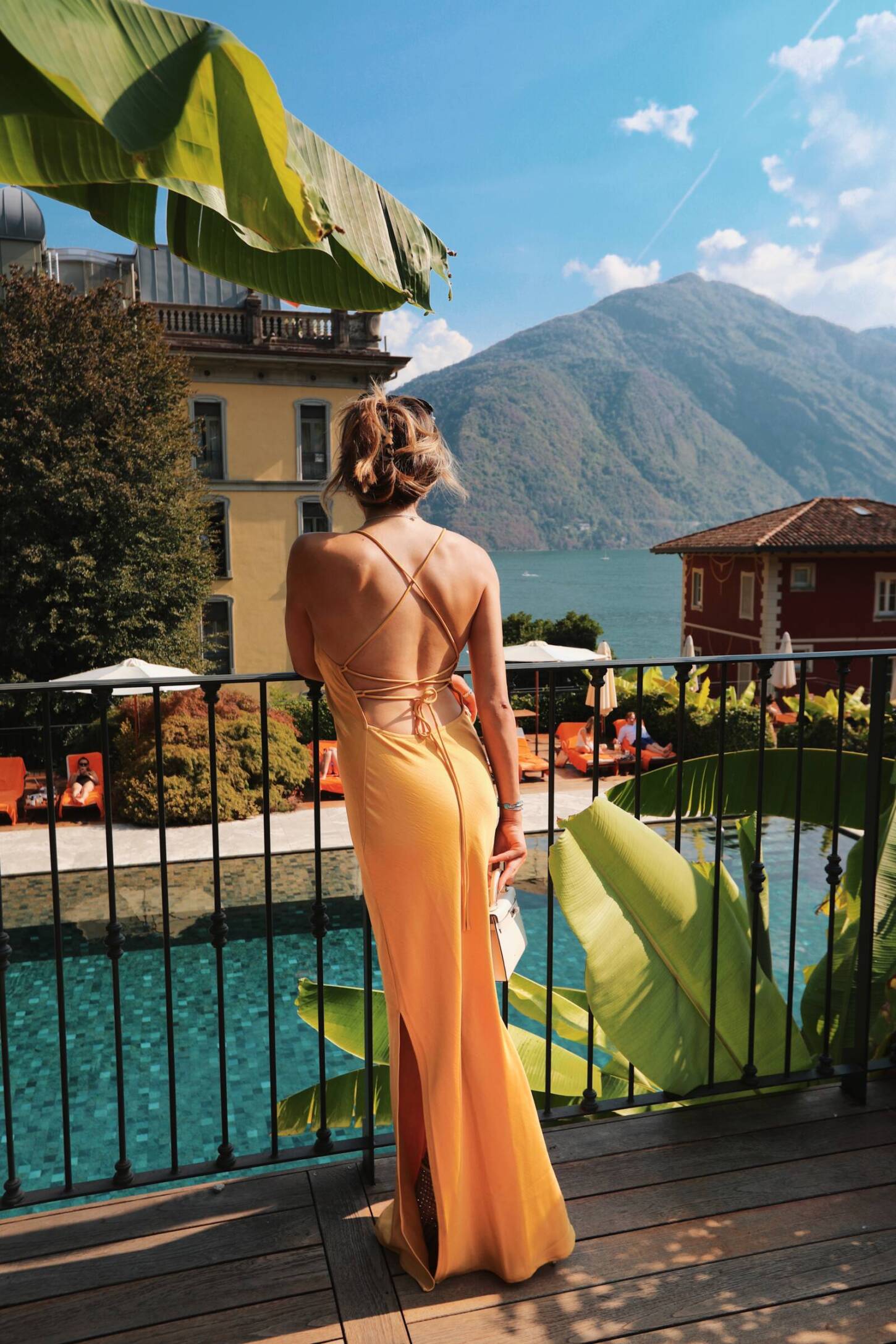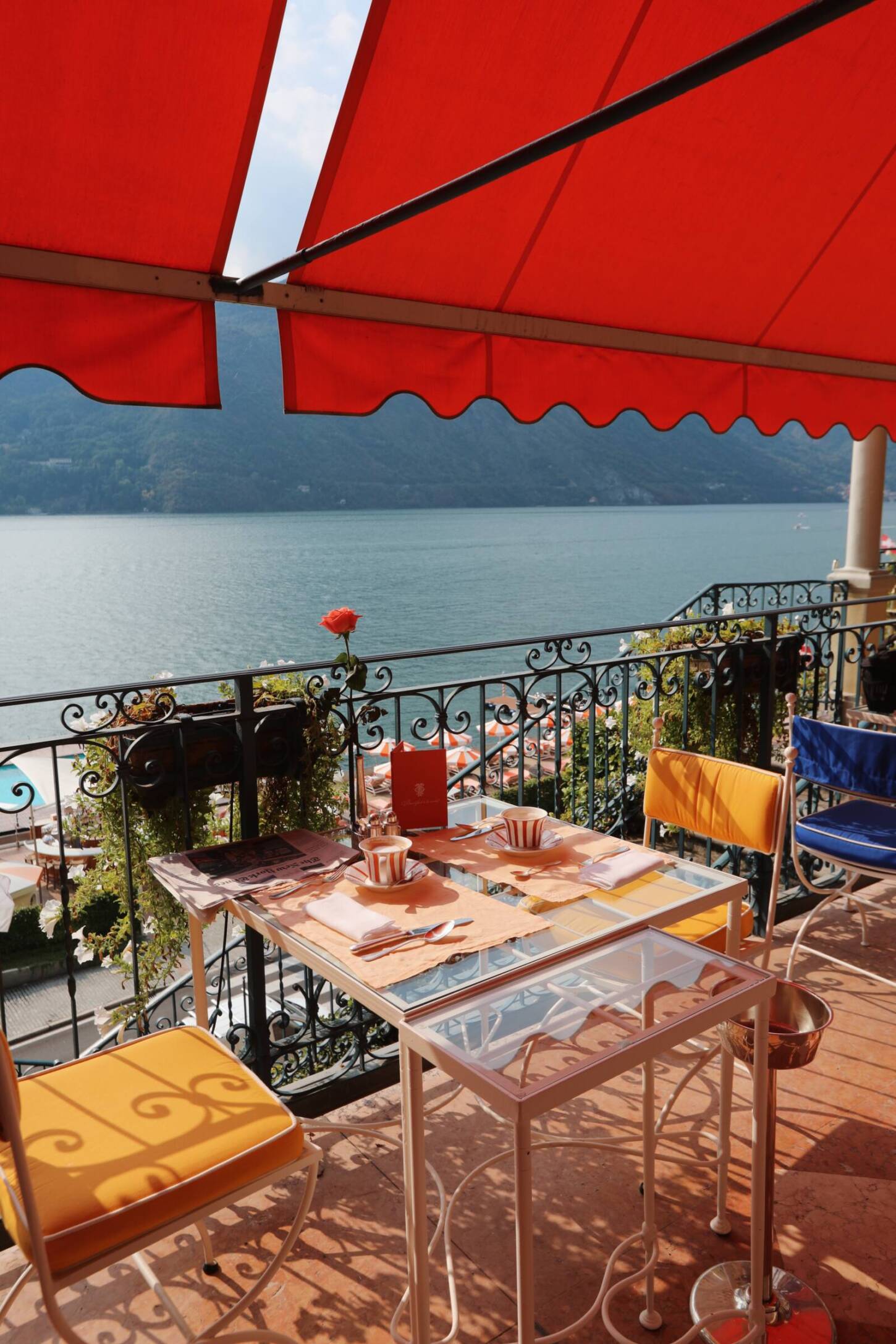 I can't forget to mention the world's best buffet breakfast. It is truly like no other. You walk into the most incredible set up with everything you could ever want, from fruit, pastries, eggs… or a CHOCOLATE FOUNTAIN!! It was so special to sit and look out at the lake with a glass of orange juice and a mountain of pastries that we couldn't help but try. Everything was so fresh and delicious.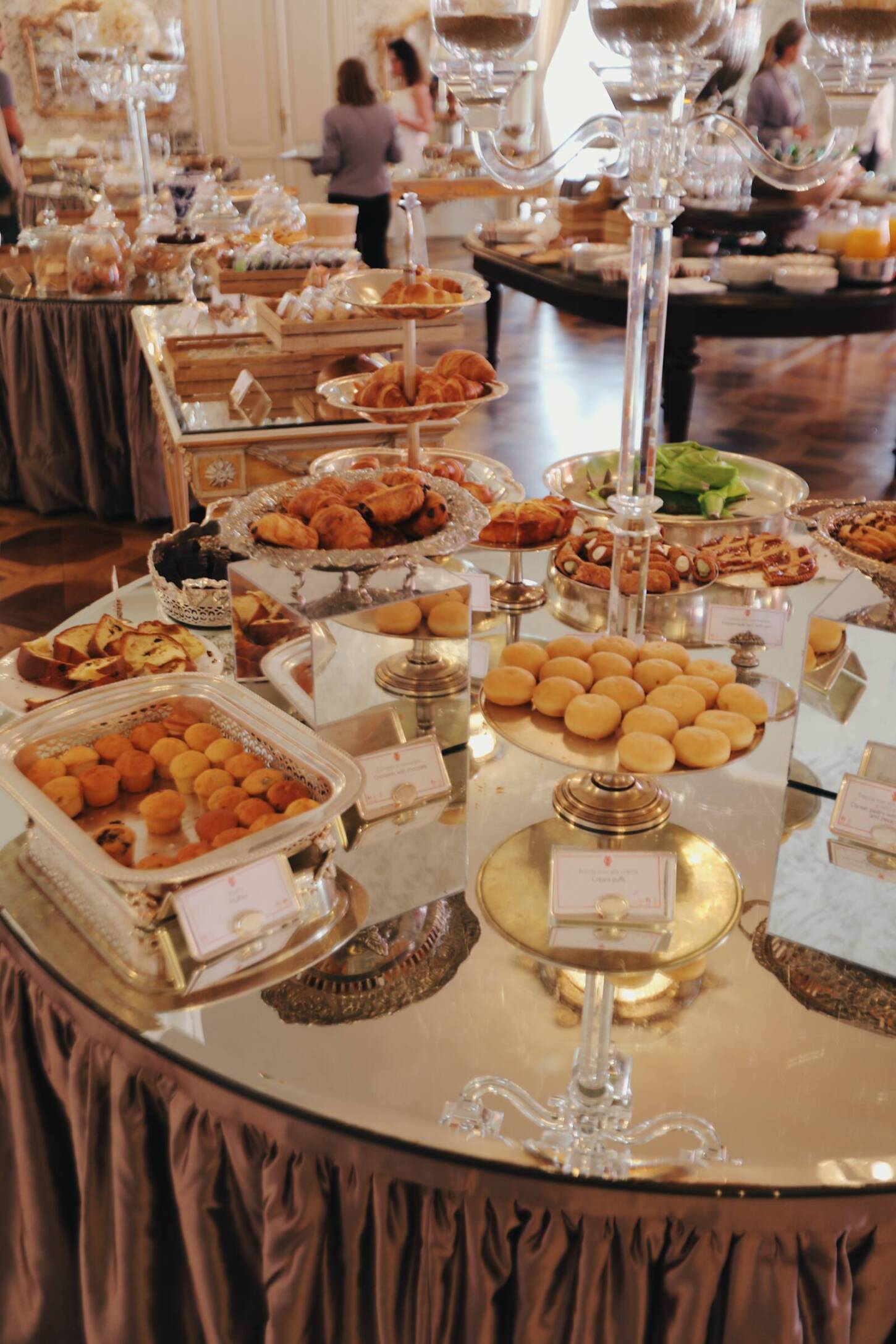 Each trip I've discovered something new to do, I've visited a few of the historical spots (my travel guide) but this trip we did a private boat tour around Lake Como. You get to see the most beautiful spots around the lake whilst soaking up the sun. Visiting Tremezzo town is also such a great experience and I'd definitely recommend.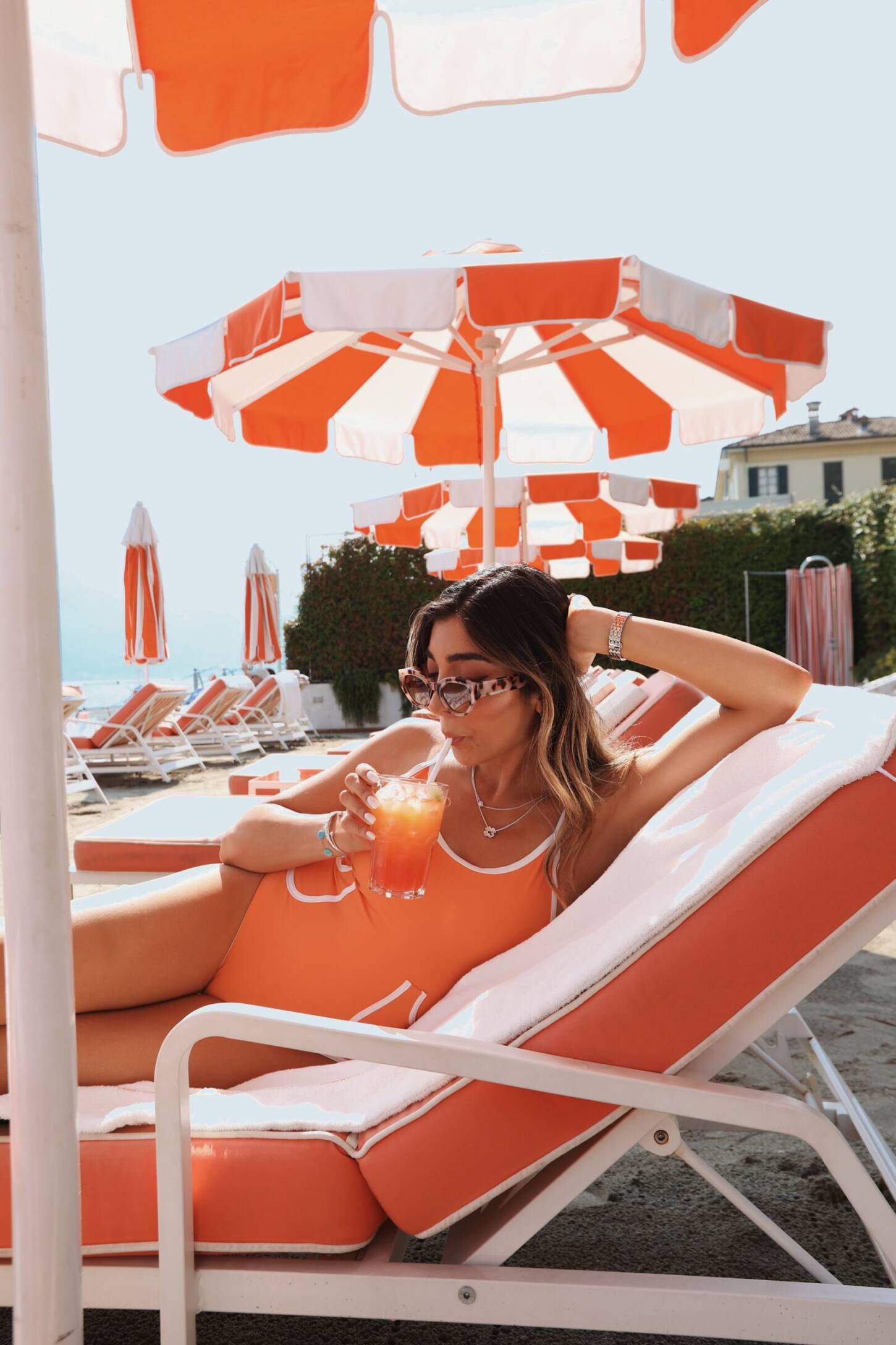 The hotel has such a family feel to it, it always feels like coming home in a way. The staff are all so kind and work so hard to ensure every detail of your stay is perfect, I just can't fault it.
From the moment you arrive, all the hassle and stress of organising travel and your plans is completely lifted. 
The interior and attention to detail at Grand Hotel Tremezzo is simply stunning. After spending the last year renovating my house, my appreciation and excitement for interiors has gone through the roof. I've definitely taken inspiration from the hotel that I would love to include in my own home.
THE 'SENSE OF LAKE' SHOP
For my fellow shopaholics, the hotel has the most beautiful shop called Sense of Lake which is stocked with some really beautiful pieces including some Grand Hotel Tremezzo exclusives.
I picked up a few things including this incredible rattan bag with Swarovski rhinestones – designed for the hotel.
If there's something that caught your eye that you didn't manage to pick up, you can also visit their online store HERE.
Even with visiting numerous times, I still want to explore so much more. I know so many of you have already visited Grand Hotel Tremezzo from my recommendation which makes me so happy! If you do visit please tell me what you get up to – I would love to know. Food recommendations are always welcome.
To book, and for more information on Grand Hotel Tremezzo you can visit their website HERE.