Recently I've been loving wearing gilets, as I find them to be the most perfect warm and comfortable layer now that the seasons are beginning to transition. These sleeveless jackets are perfect for me, as I often want the extra warmth from another layer but I get sick of wrapping up in full-on coats that can be boring and practical.
This gilet from Me and Em is honestly my new obsession... and it's got pockets... I'm in love. I know it's going to be such a game-changer in the coming months as the seasons are transitioning. ALSO how did I forget... the most amazing thing about this gilet is that it is reversible *choir sings*. Just like the reversible bomber jackets that were everywhere last summer, this gilet has 2 styles in one, a furry side and a suede side... I told myself it was buy one get one free!
I've been seeing so many variations of gilets in lots of colours and textures that I will be keeping my eye on too. I've listed my top 5 below to give you a peak at what I'm loving.For me, I like the idea of a gilet acting as a statement piece or instead it can be really functional. Sometimes if it's still too cold to go out in a just a gilet I often will layer a coat on top of the it, that way I'm super cosy.
It might be useful to know that I actually ordered this in a size medium, and I'm so happy I did, as the length is perfect for what I had in mind. I wanted the gilet to skim the bottom of my skirt because I think it's such a flattering detail. Also, it does of course mean that this piece is a slightly more oversized fit and I think it makes the gilet even more cosy and warm.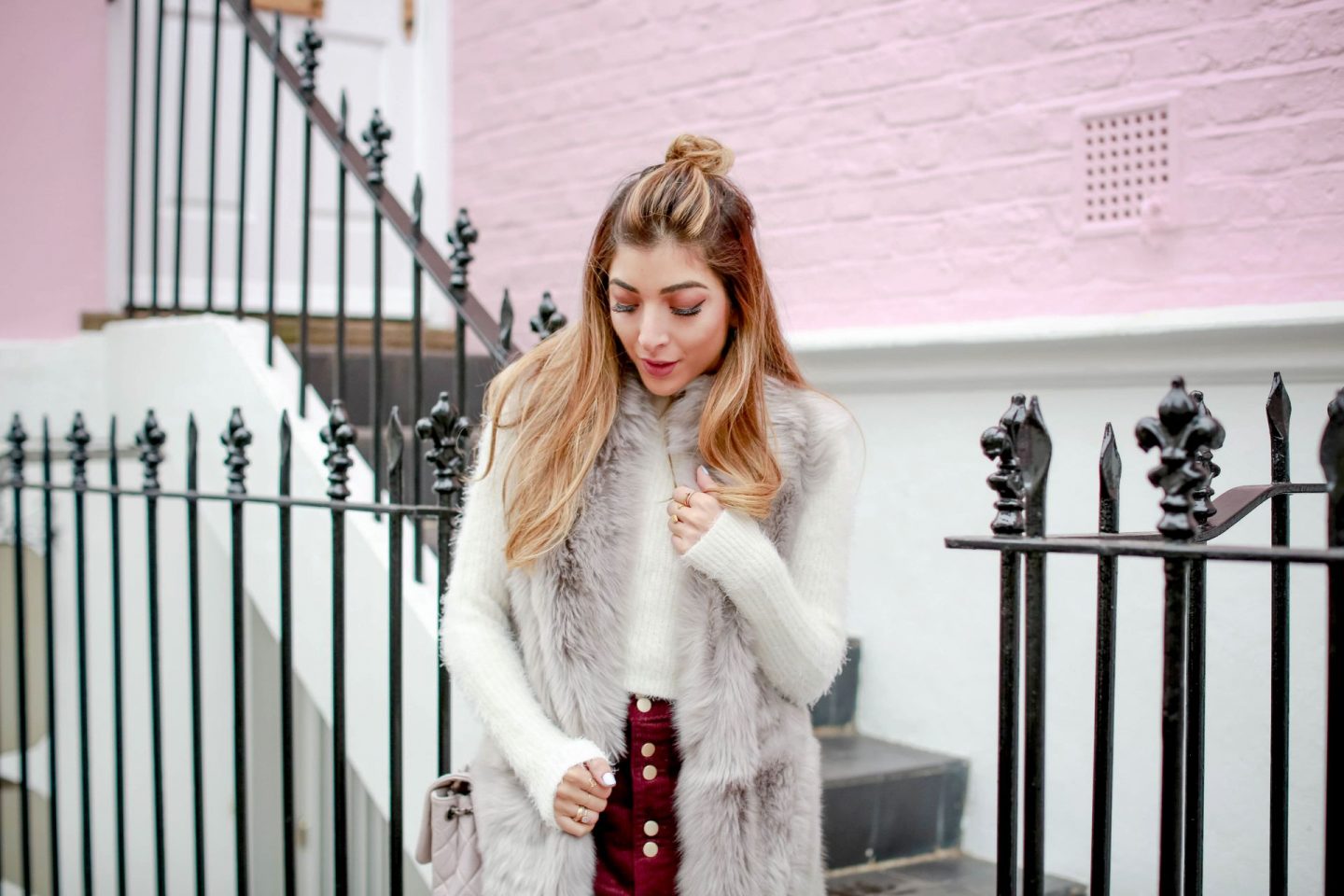 My top 5 gilets I'm loving at the moment