A while ago I filmed an apple tart recipe with my mum and grandma on YouTube and I wanted to write out the step by step recipe for anyone wanting to try it! This is my favourite easy impressive pudding to make when I want to host a dinner party or even just make a kitchen snack for the week!
INGREDIENTS YOU WILL NEED:
Pre rolled puff pastry sheet
Red Apples (The redder the apples the better!)
Apricot Jam (or butter if you want to make it more creamy)
Cinammon
Half a lemon
STEP 1: Cut the filo pastry into 6 columns
STEP 2: Brush a layer of apricot jam onto each column
STEP 3: Core the red apples (I used 2 apples for 5/6 tarts)
STEP 4: Slice the apples finely
STEP 5: Place the slices of apple in a bowl and cover with water and a squeeze of lemon
STEP 6: Put the bowl into the microwave and warm for a couple of minutes until you are able to roll the apple slices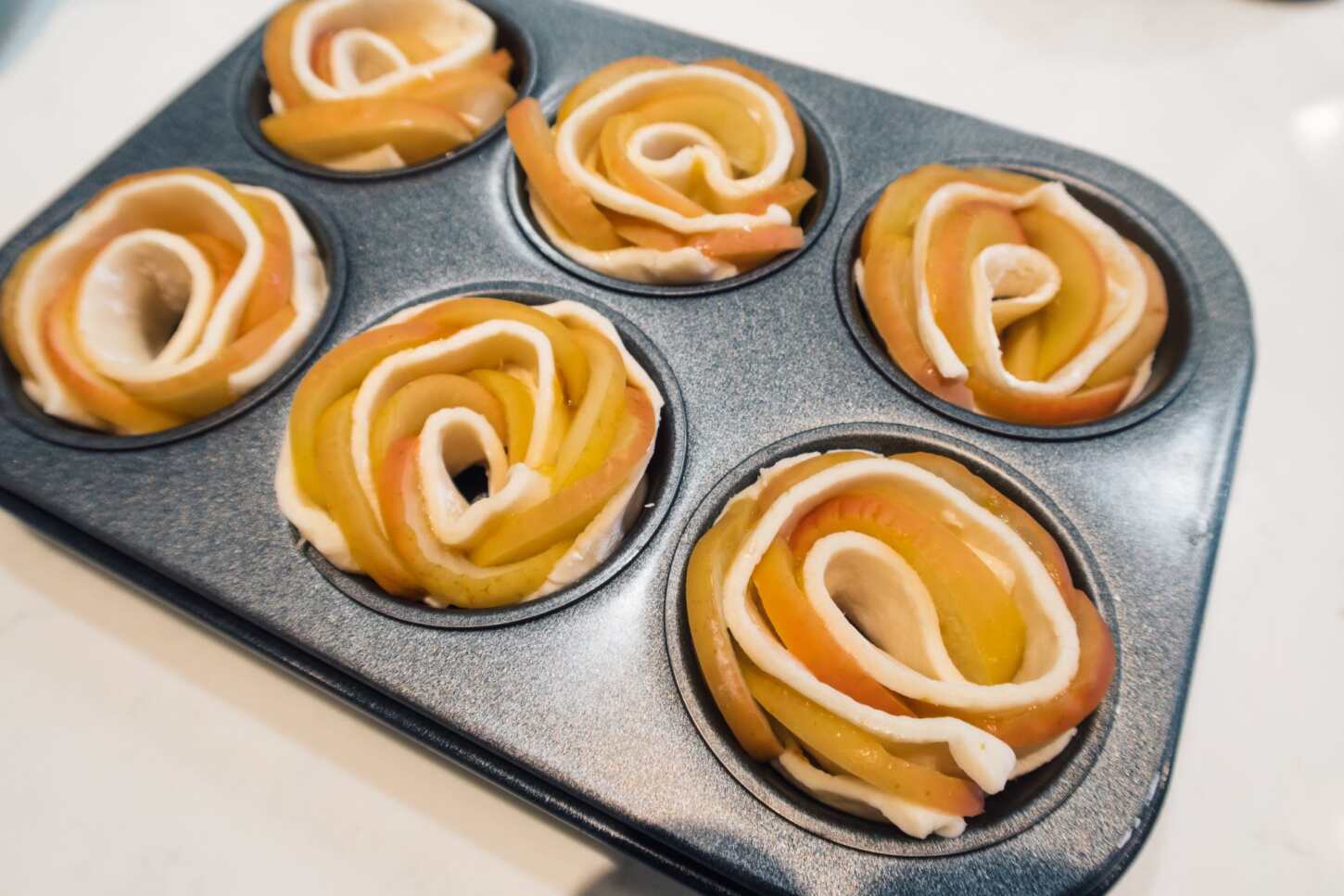 STEP 7: Preheat the oven to 180 degrees celsius
STEP 8: Sieve the apples from the water
STEP 9: Layer the apples over each other along each strip of puff pastry with the skin of the apple slightly outside the puff pastry
STEP 10: Fold the filo pastry over the apple
STEP 11: Roll from one end to the other to create an apple rose flower and place into a cupcake tin
STEP 12 (optional): Sprinkle cinnamon and/or brown sugar over the roses to add some extra flavour and crunch
STEP 13: Put in the oven for 40-45 mins until golden and DELICIOUS!