Since I moved into my new place I've been doing the odd bits and bobs of cooking but I haven't given the kitchen a full run yet.
Enter isolation mode. Here I am, multiple cupcakes later, three proper meals a day… I'm always cooking away! I've finally perfected banana bread, this won't be anything new, I don't have a new secret ingredient but it is darn good!
I don't know about you, but the smell of baking in the house is to die for and always peps up my mood. Spoiler alert – you won't be able to resist eating this for long, it lasted me all of one day… I KNOW!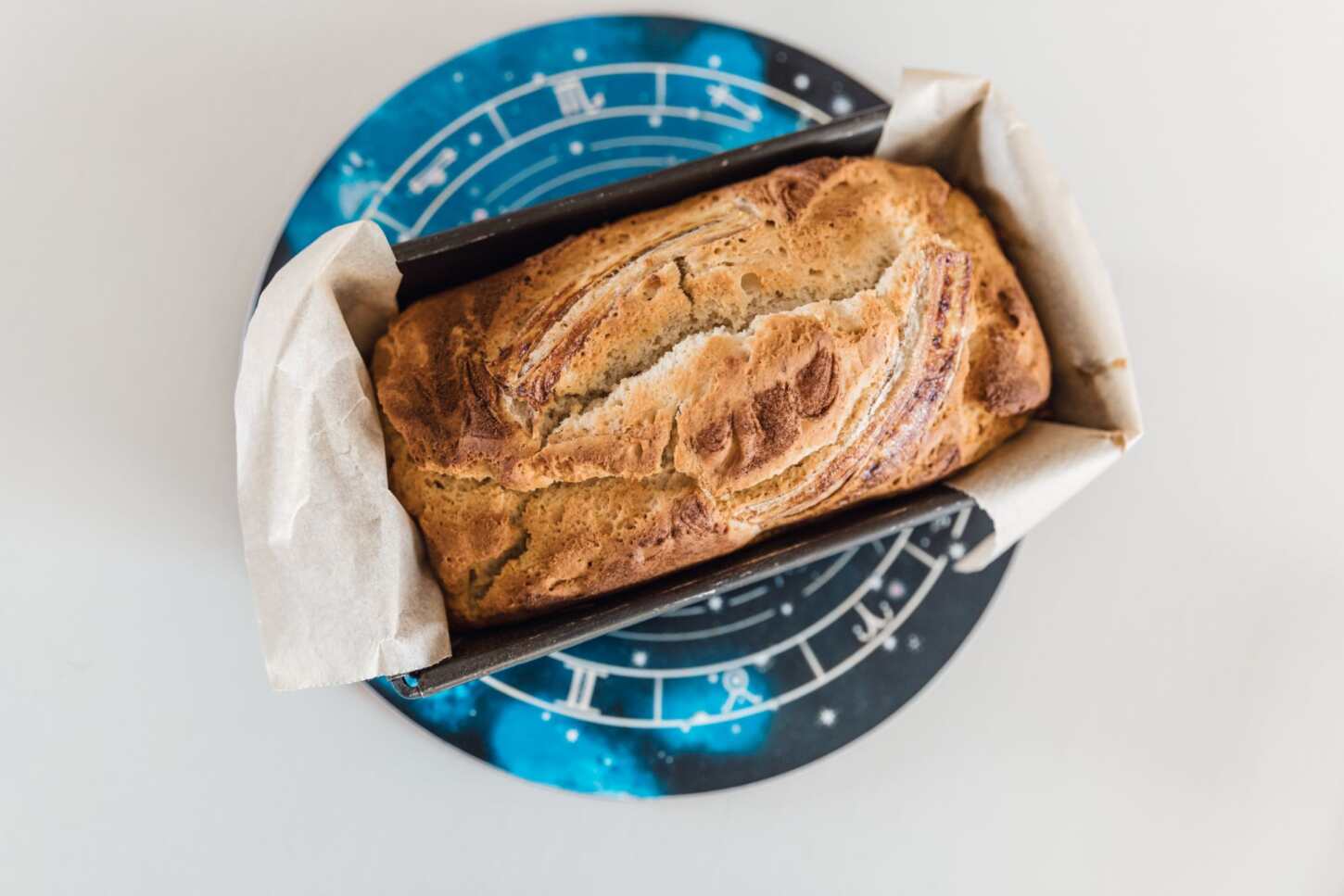 WHAT YOU WILL NEED
2-3 Ripe Bananas
1/3 tbsp Melted Coconut Oil
1/2 tbsp Maple syrup 
2 Eggs
1/4 Almond or Oat Milk
1 teaspoon Baking Powder
1 teaspoon Vanilla Extract 
1 teaspoon of Cinnamon
Pinch of Salt
1.5 Cups of GF flour (I use Doves Farm) 
I added chopped pecans in the last batch which tasted great too!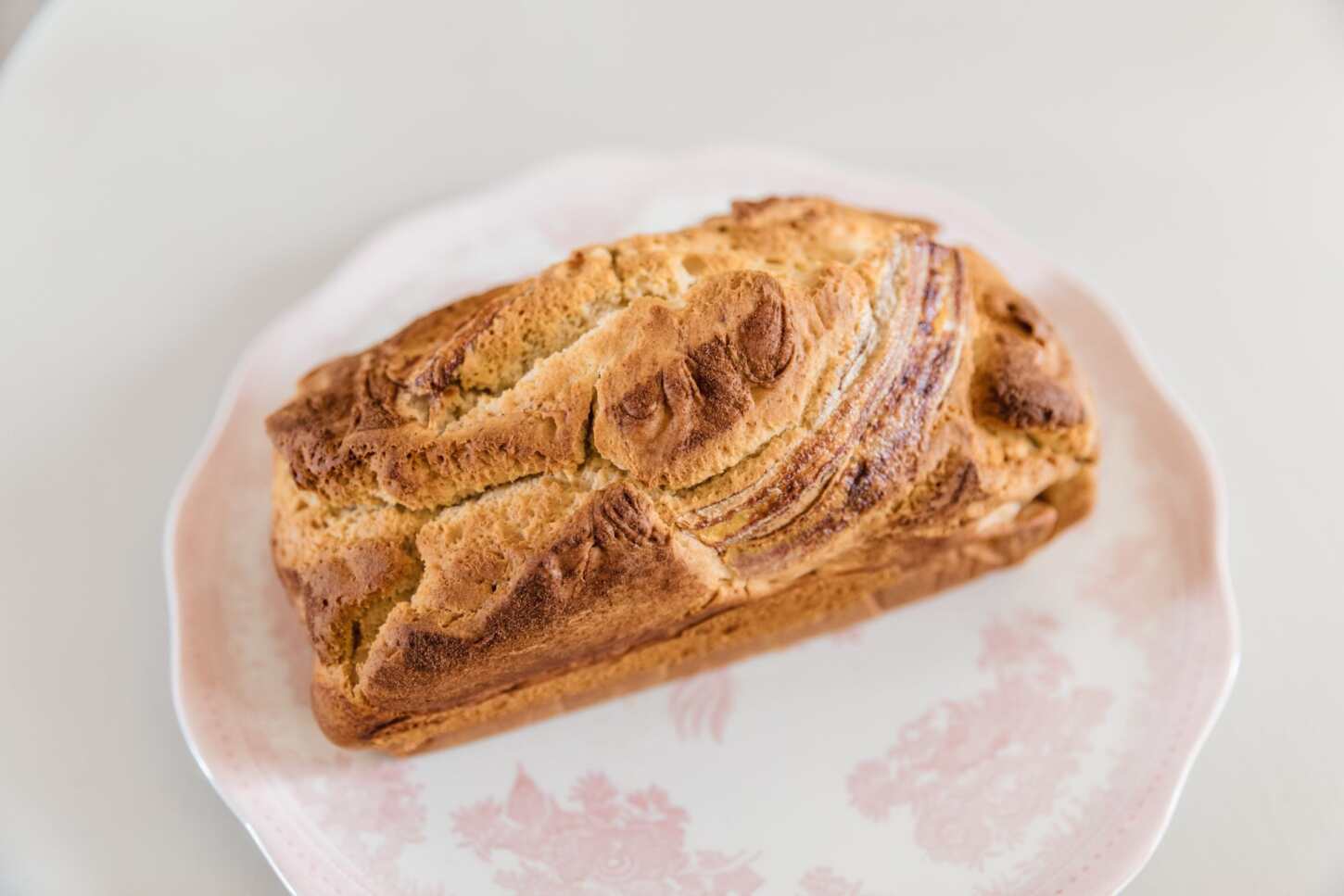 HOW TO COOK
STEP 1:  Preheat the oven to 180 degrees
STEP 2: Mash your bananas
STEP 3: Add the oil, maple syrup & eggs to a bowl. Whisk and then add in the mashed bananas and milk.
STEP 4: Add the baking powder, flour, vanilla, salt and cinnamon (I loveeee cinnamon so I add quite bit of this!) 
STEP 5: Bake for 40 minutes and ENJOY!