I have to share my current favourite summer snack that's so easy to make and works with any flavour you want! Fruit DIY lollies! Lately I've been obsessed with mango ice lollies, I also love making them with sweet fruit like banana or berries. 
All you'll be needing is a lolly mould and a fork to mash or a blender. Amazon have a wide selection of lolly moulds and although there are two kinds, group moulds and singular moulds, I would recommend getting the singular moulds as they are easier to use.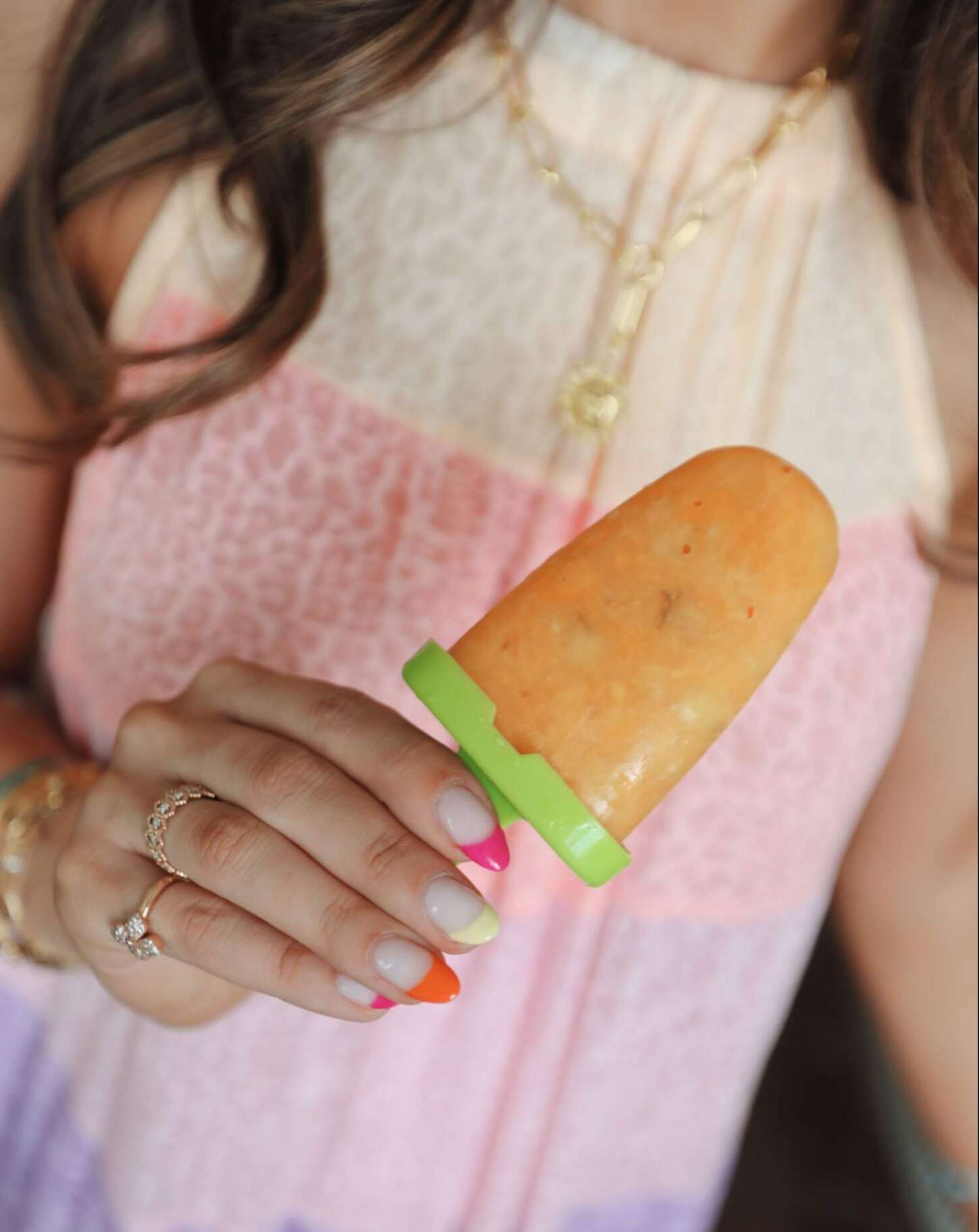 HOW TO MAKE
STEP 1
Chop your fruit into pieces in a bowl, avoiding the fruit skin & pips. 
STEP 2
Use a fork to mash up the fruit (You can also use a blender if you prefer a slightly smoother consistency)
STEP 3
Once the fruit is all mashed, add a few spoonfuls of your favourite milk for extra creaminess and to bind the mixture (my favourite is hazelnut milk). 
STEP 4
Pour the mixture into your moulds and place in the freezer until frozen