With a bit more time on our hands, no weekend plans or weekday evenings out, I've dabbled in some different evening routines. I've been binge watching a few Netflix shows that I've wanted to see since forever and I'm now incorporating a lot more spa evenings. Now as an official 'at home' spa expert, I want to share my tips with you in creating the perfect routine.
Time to relax!
STEP 2
Run a bath – this is one of my all time favourite pleasures since moving into my house! Lots of bubbles, a good book and a cup of tea or even something more refreshing like a homemade cucumber water.
If you don't have a bath, a foot bath or steamy shower is another great choice. To make it extra yummy, add in some bath salts or luxurious oils.
STEP 1
Creating a peaceful environment – the bathroom is my favourite spot! I like to dim the lights, put on some relaxing music and light a few scented candles… ahh it's already making me want to run a bath!
Some alternatives to scented candles can be room spray, diffusers or incense! I think scents really create an atmosphere so I always like to start with this. I've put an edit of my favourites below each step.
STEP 3
Don't get in yet… exfoliate! While the bath's running I like to exfoliate to take away all those dead skin cells and get that silky smooth skin. I love using a body scrub, but you could also use a dry body brush or exfoliating mitten. It's amazing for detoxifying your body and getting that blood circulation going.
Now we're ready to hop in!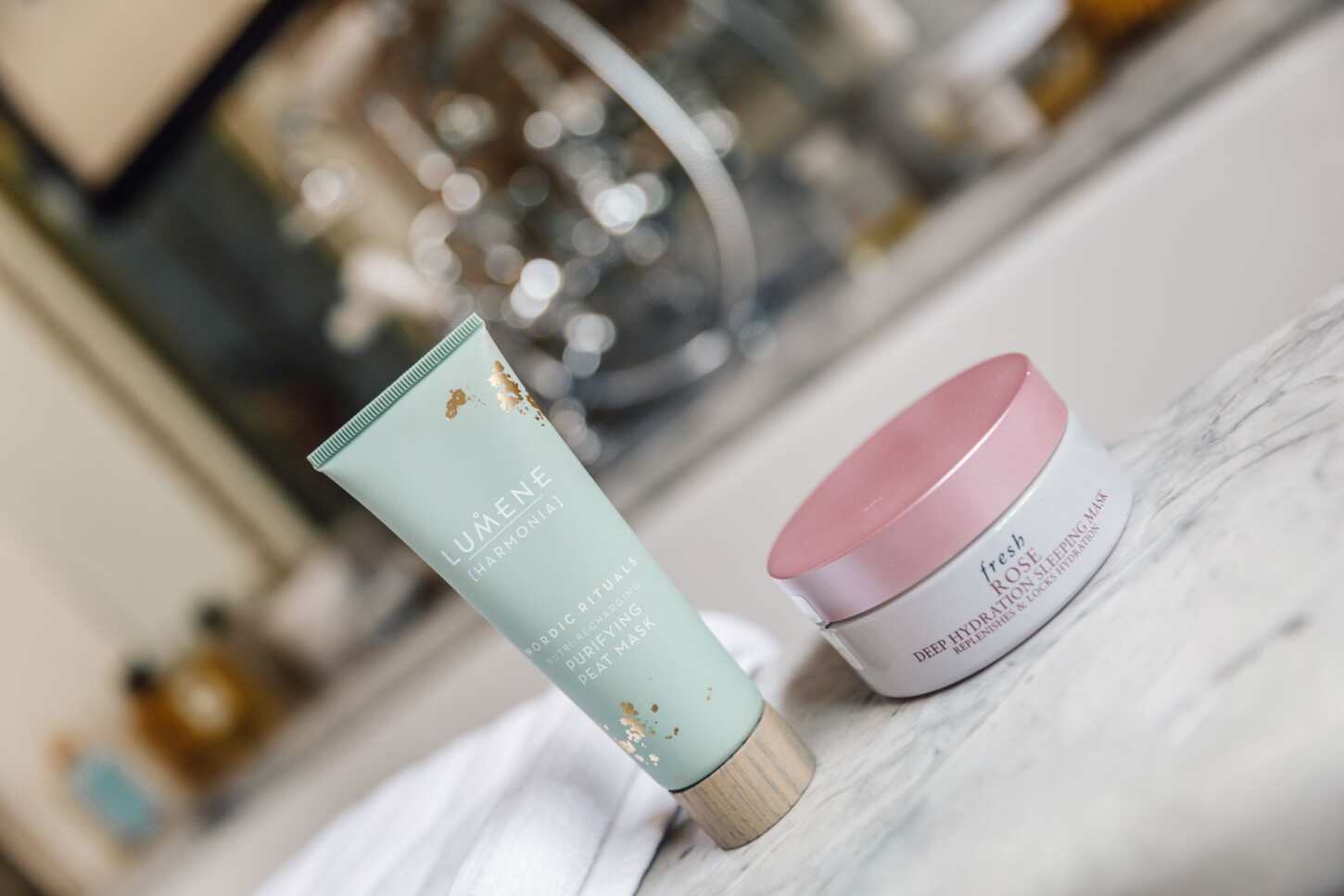 STEP 5
Moisturise & self tan – I don't know about you but I stay in the bath long enough to shrivel up like a prune, so once you've got to that stage I think it might be time to hop out! 
I've really been trying to stay on top of my moisturising regime, the aim is to moisturise everyday… with the odd exception here and there. Again, it depends on how my skins looking but I'll either lather myself in a gorgeous rich cream or go down the self tanning route for a little extra colour!
STEP 6
Get into those cosy clothes – After moisturising, I never put on tight clothes cause I like to let the product sink in without rubbing off on my clothes, plus I'm getting slightly obsessed with loungewear! So, the last step is to slip on some cosy socks and your comfiest loungewear set… and relax!
STEP 4
Time for a mask – I always like switching up my masks depending on what my skins feeling like. It could be an eye, face, hair or even hand mask. If I'm feeling more on the experimental side, I might even attempt making a homemade mask… I haven't mastered this yet! Ideally I like putting one on in the bath, its always feels really satisfying having done two things at the same time. 
Not in the mood for a mask?
Some other products I love to use are gentle face cleansers & exfoliators or a hydrating oil with my face tools to de-puff.