Can we take a moment for my favourite tree? I pass it at least once a week as it's right next to my agents office and I stop and stare every single time. I wish I could tell you I spend this day doing something exciting other than gazing at blossoms but it was simply meetings and launches.
Something that is exciting however is my new
Givenchy Antigona mini
in blush. My sister has a mini Antigona and whenever I borrow it I see what a fantastic bag it is. It's so small and petite but actually holds so much (especially as my vlog camera usually takes up half the bag) it holds its shape and hangs perfectly over my shoulder. I'm a huge fan of buying bags online, especially when the returns policy is as easy as
LuisaViaRoma
(last time someone came to pick up my delivery – hassle free!) as I like to try bags on, see how roomy they are with my items and what they look like without in-store lighting and a pressuring sales assistant. I was debating between the white and the baby pink and you can see which one I ended up buying. I absolutely love it! At the moment I'm in my hotel room bed in NYC and I've actually brought it with me here too.
In case you haven't seen my latest try-on haul video this top is absolute heaven. Firstly, I need to state that it doesn't crease easily! I was so nervous that I would have to be ironing it every five minutes but after bringing it to NYC and it ended up scrunched up in my suitcase with minimal creasing I'm seriously impressed.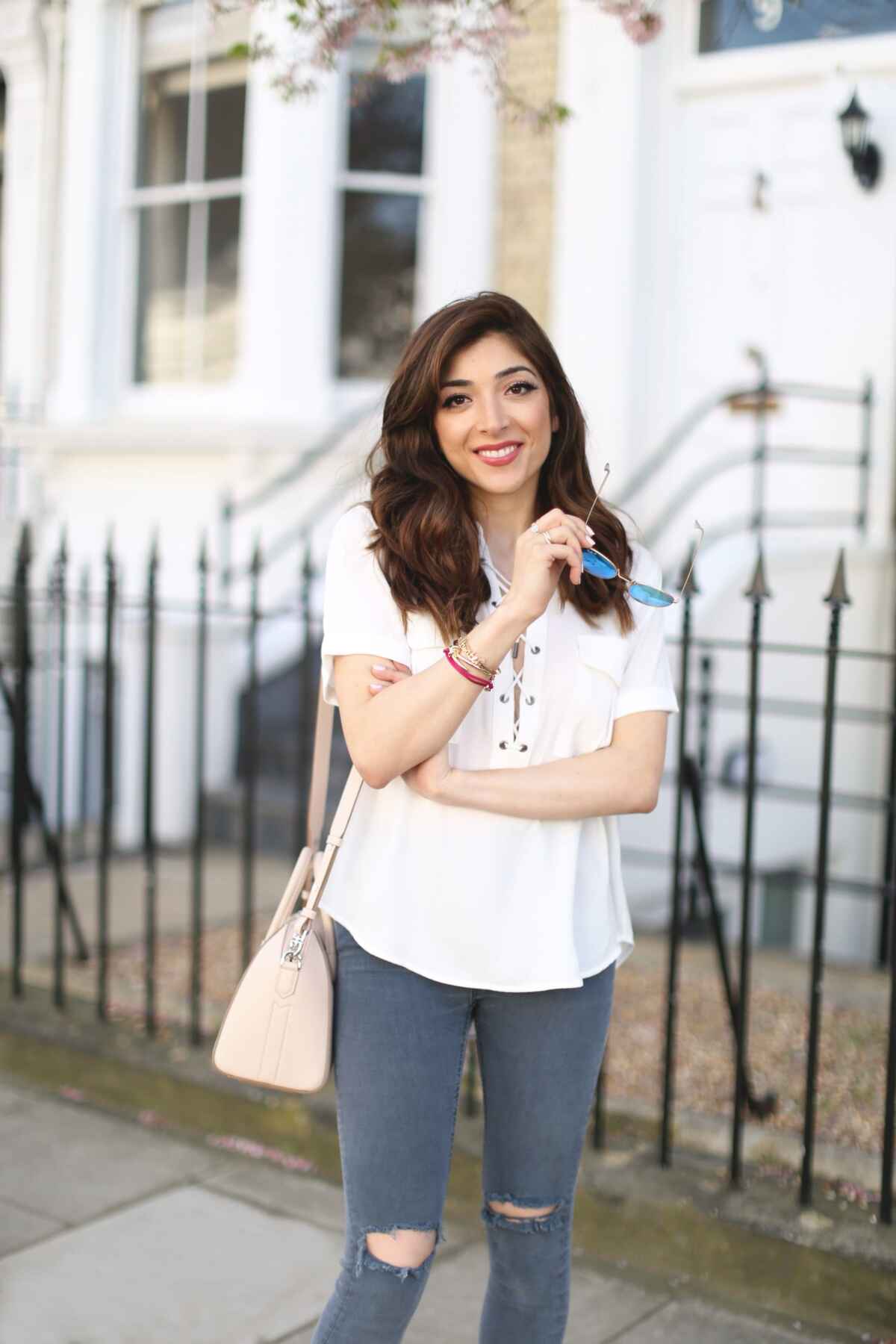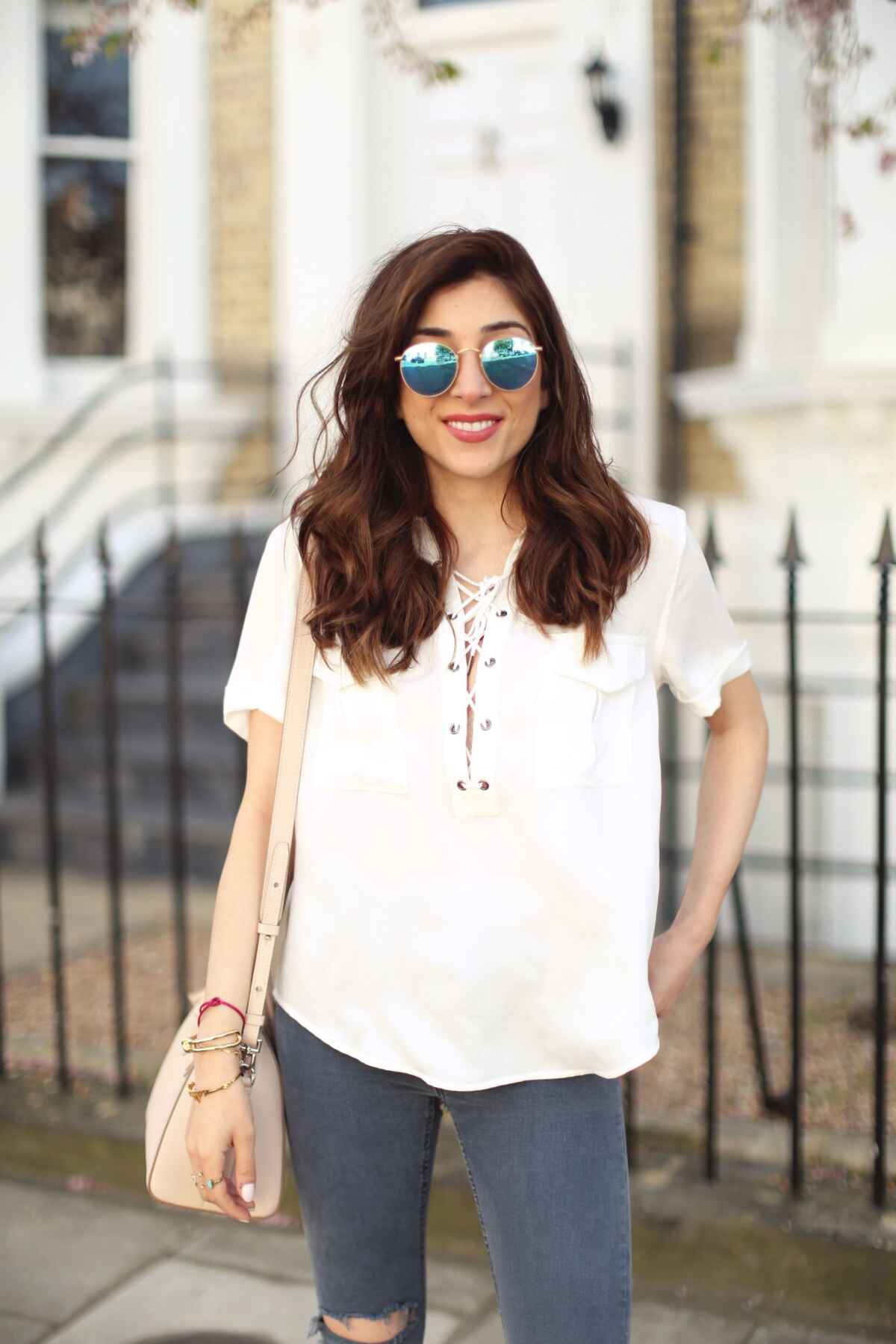 Topshop jeans – what's new? I'm on the hunt for something different to switch it up but I always go back to these Jamie jeans as they're the best fit for me. As for my heels they're Giuseppe Zanotti a couple of years ago and I save them for minimal walking days as they're not super comfortable.
Accessories started with my 
Ray Bans
 I can't seem to take off – I love the shape, colour, lightweight feel on my nose and absolutely everything about them. A brand I've been obsessing over is 
Wanderlust & Co
, I simply could spend days on their website going through all the gorgeous pieces they have. There are two bangles I haven't taken off since I got them, the Saltwater bangle & the Knot bangle which I think look really great layered together all tied in with this turquoise triangle shaped ring.