Sponsored content by Say Aloe
Over the last few weeks I have been taking part in the #SayAloeToNewAdventures Challenge which has involved stepping out of my comfort zone and trying something different. I'm always up for a challenge so anything that also involved wellbeing benefits is a win win! As promised I followed Say Aloe's tips to new adventures by escaping my usual London routine and going on a little adventure to Positano where I took a break from my usual 9 to 5 routine and enjoyed some time to myself.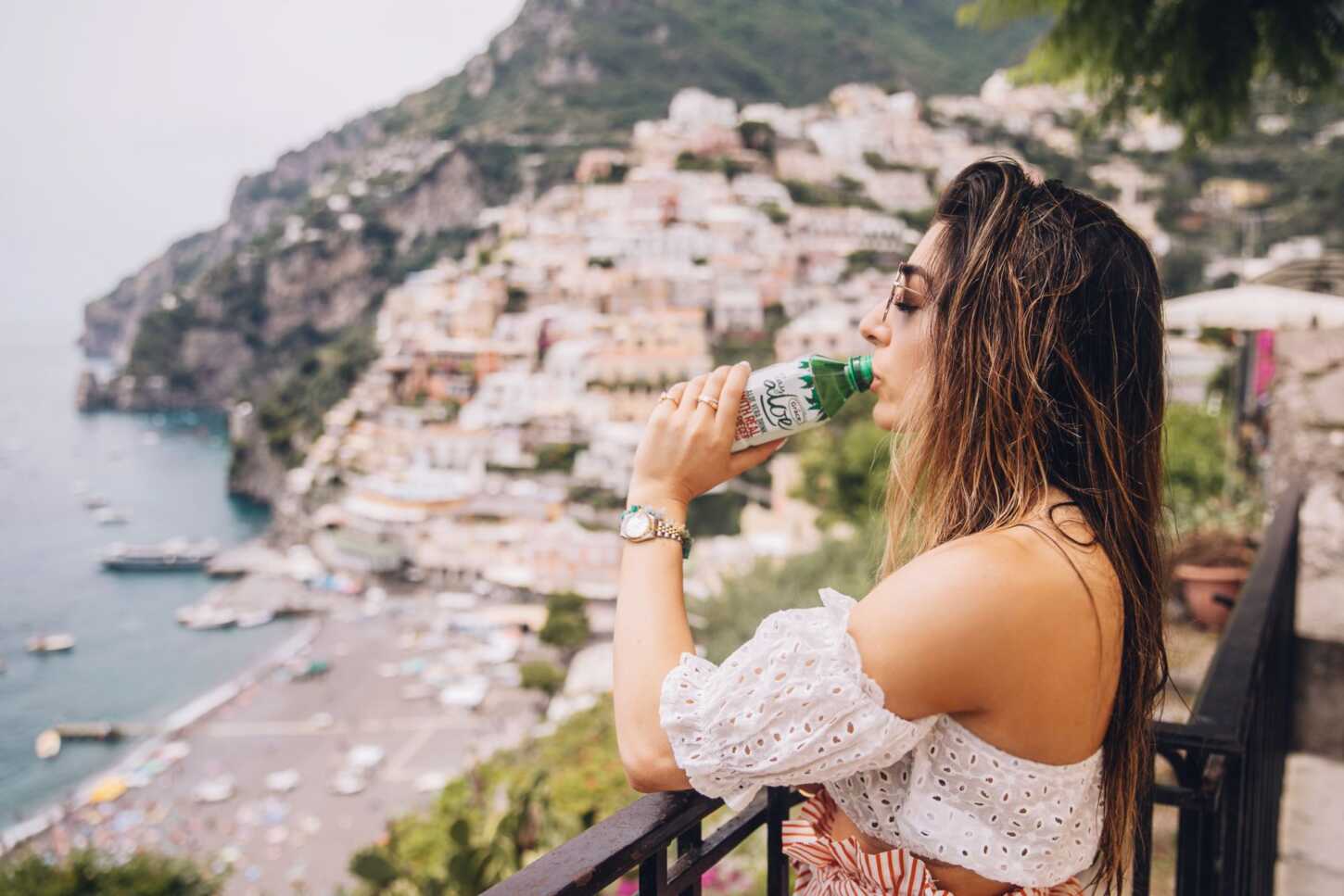 Although I wasn't in my usual routine I still had some pretty early wake up calls (gotta get those sunrise shots!) and the first thing I would have for breakfast would be my Say Aloe drink in the mango flavour. It kept me energised for a busy day of exploring in Positano and really hydrated.
It is one of the most refreshing and hydrating aloe vera drinks I have had in a very long time and I have loved the results so far! My skin has never felt more hydrated than it does now, considering how much travelling I have been doing lately, I think this really was the health kick I needed! It is not only refreshing but the taste is simply delicious.
I have been feeling much more awake and full of energy which is one of the benefits of Say Aloe's Vitamin C. I have loved the fact that unlike other aloe vera drinks, Say Aloe contains reduced sugar and real aloe pieces. 
Fun fact, Aloe Vera is known as the 'plant of immortality'!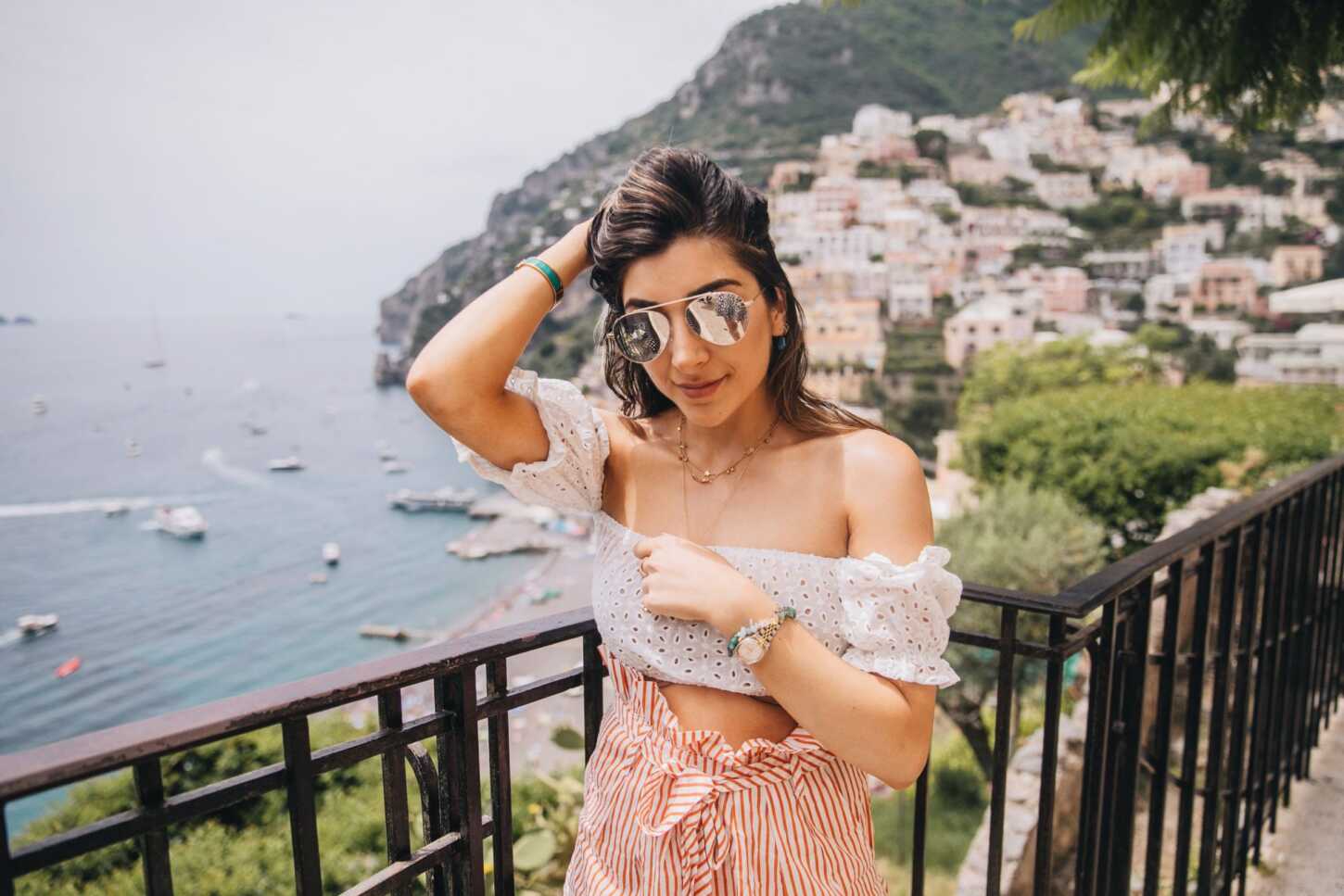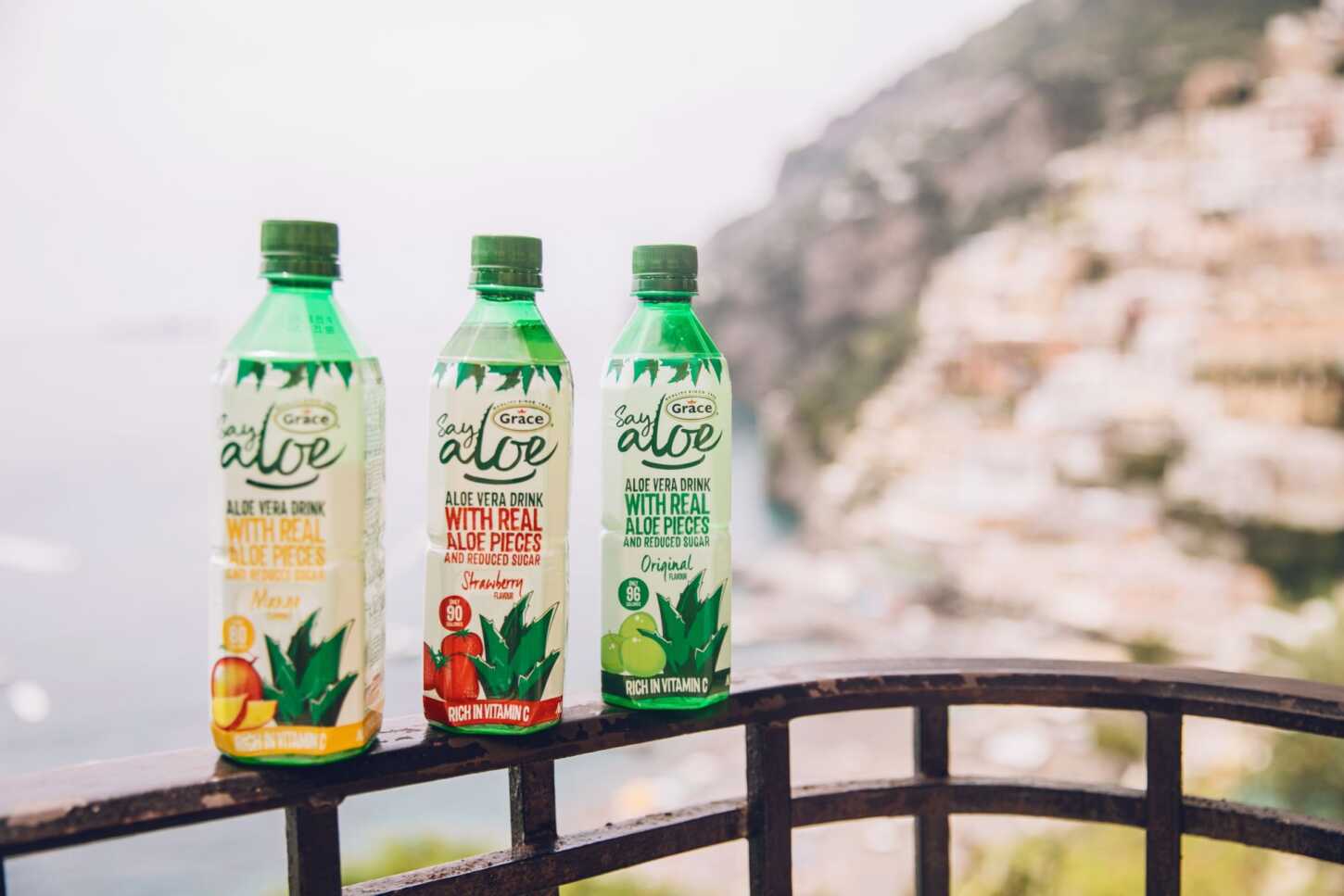 Say Aloe is now stocked at your local Sainsbury's, Tesco and Morrisons.