As you know I'm a huge over-packer and as you recently saw on Instagram, I somehow managed to take 3 cases with me to Shanghai plus a large carry on bag. Needless to say, I didn't wear everything I packed but hey, girls gotta have options right? In my defence, there was one Dior dress that took up half the suitcase with all the layers but it was so worth it! I wanted to talk you through my two favourite looks from Shanghai…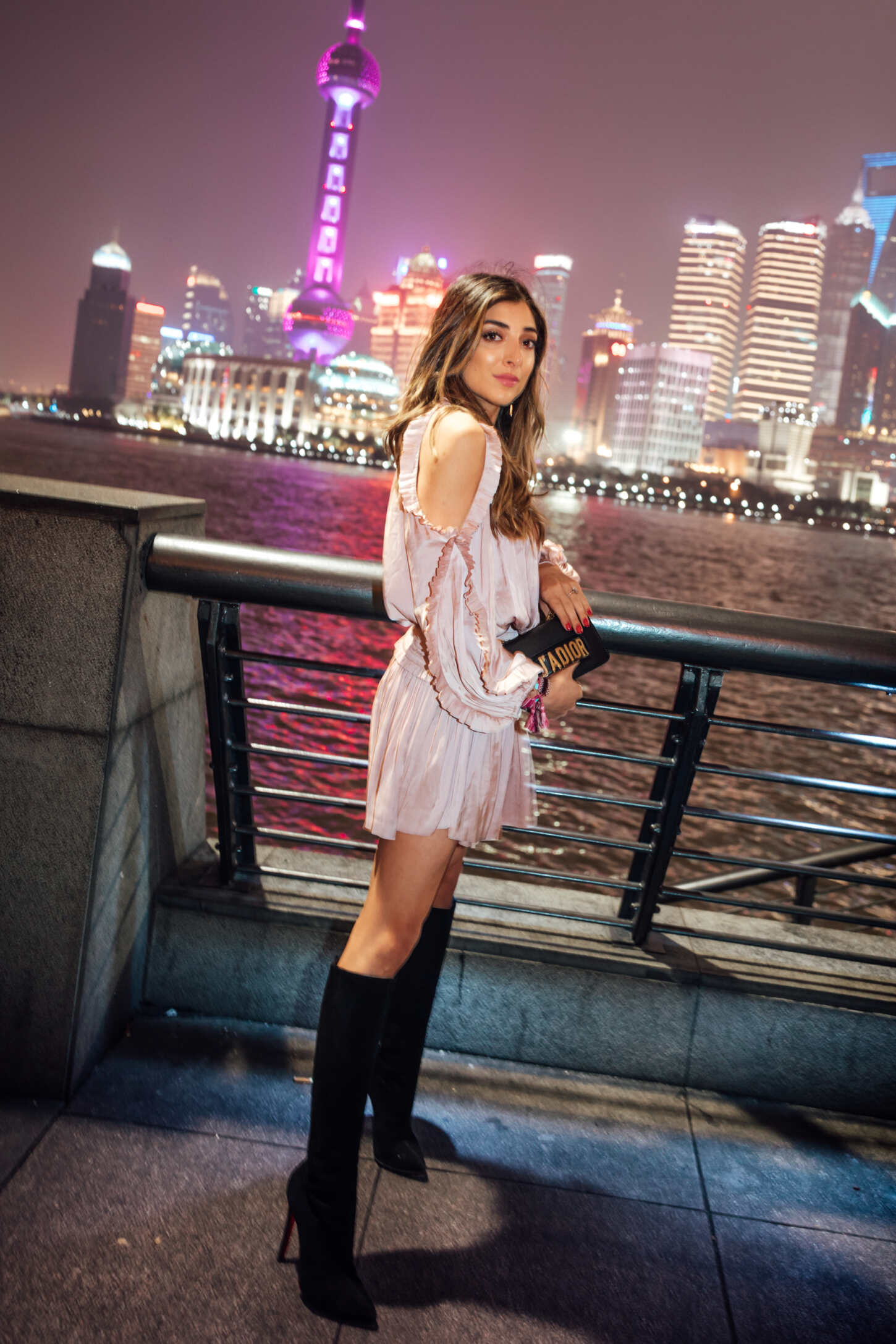 LOOK 1 – FUN & FLIRTY
For my first evening look, I wanted to wear something fun and flirty, so I chose this lovely dusty pink mini dress from Ulla Johnson. The cut out shoulders with frill trimming was something quite unique to me. It is such a great little piece that you can really dress up or down for any occasion! For this evening, I decided to dress it up a bit with my under the knee Louboutin boots and my latest love, the J'Adior bag. Wearing the black boots and black bag really made the dress pop a little more! To accessorise I added the gold J'Adior choker, these really fun new embroidered Dior bracelets and finally my favourite Dior pearl earrings that Robert gave me!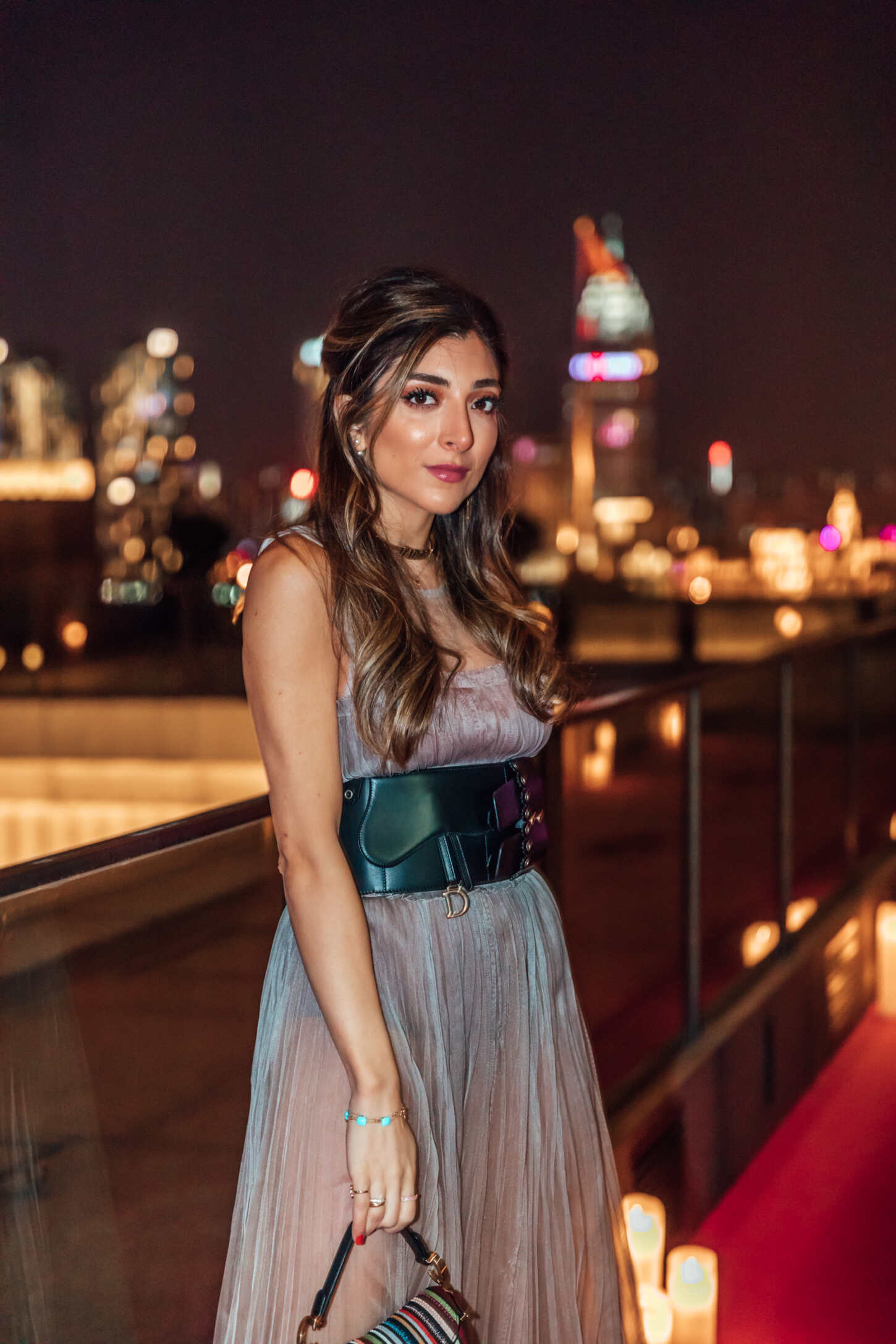 LOOK 2 – COCKTAIL GLAM
For my last night in Shanghai we went all out and I was dressed from top to toe in the most beautiful Dior pieces, some of which are not out quite yet! The dress I wore was a nude coloured sheer pleated floor length gown which I cinched in at the waist with the new Dior saddle belt. I loved the contrast between this floaty elegant dress and the punky rock style of the belt. As I'm sure, none of you will be surprised to find out, I wore my nude YSL tribute heels which matched the colour of the dress perfectly and gave me the right height (win win!). The bag I accessorised with was the drop dead gorgeous new Dior embroidered saddle bag. I didn't expect to pair these two together but when I was choosing in the mirror I actually thought that the pops of colour really worked well and the striped pattern coincided nicely with the pleating in my dress.
The last piece of the puzzle to both of my looks was the reason we were in Shanghai to begin with.. The new Dior Addict Stellar Lip Shine! The lip shine's glide onto my lips beautifully and have a lovely sheer but vibrant effect. It's such an all in one product that hydrates and creates a stunning luminous effect – it's hard not to be totally obsessed! I was up to my arms in swatches as soon as I got my hands on them but the two shades I paired with my looks in Shanghai were a rosewood colour called 667 Pink Meteor and a mirror red called 759 Diorlight.