As you might have seen from my Instagram, I've been switching up my personal style and adding things that I wouldn't normally wear but have caught my eye like these faux suede trousers. A couple of weeks ago I put this look together and felt so empowered and confident that I couldn't wait to share it with you!
So, here's a run down of my latest favourite look!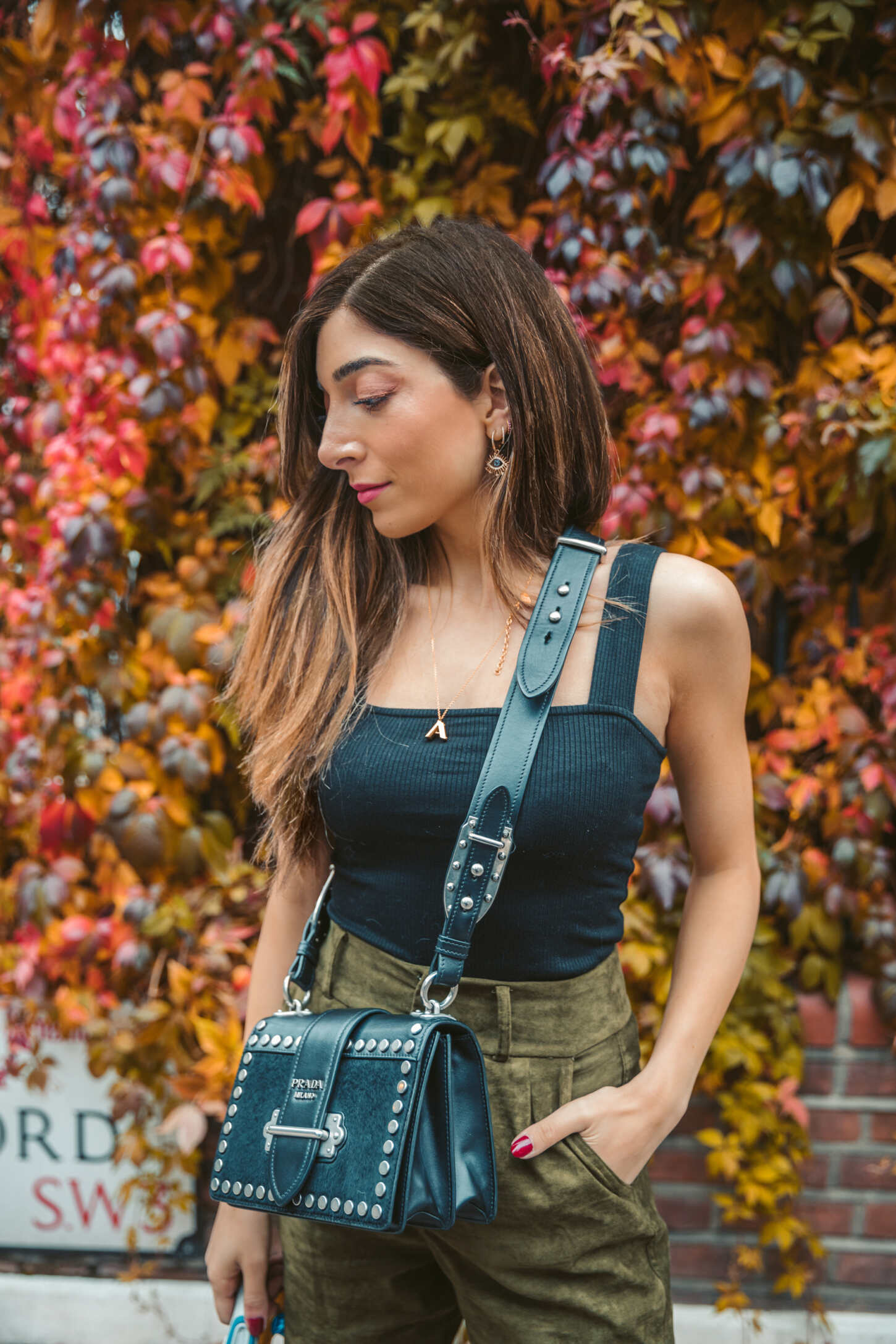 SLICK TROUSER
Trousers, as you know, have never been my favourite thing to wear but I've slowly been experimenting more with different styles. This straight legged faux suede trouser is gorgeous and I love how it softens the textures of the outfit and adds a pop of colour! 
The fit and length of trousers 'straight off the rack', I struggle with sometimes. Luckily these were a perfect fit and cinch in at the waist as well as elongating my legs. Whether it's for a glam night out or a boardroom meeting, these are the perfect autumn/winter find!
UNIVERSAL BODY
This black ribbed bodysuit from Revolve has probably been on me more than it's been in my wardrobe, I absolutely love it! It's such a versatile piece that you can pair with everything. I've worn it during the day as a simple top and trousers duo, paired it as a layering piece during the evening over a slick blazer suit, to even my most daring halloween outfit to date!
The dynamic, cool accents like the square neckline are what sold me on the bodysuit to begin with. I find this shape very flattering and adds this smart yet sexy style to the outfit!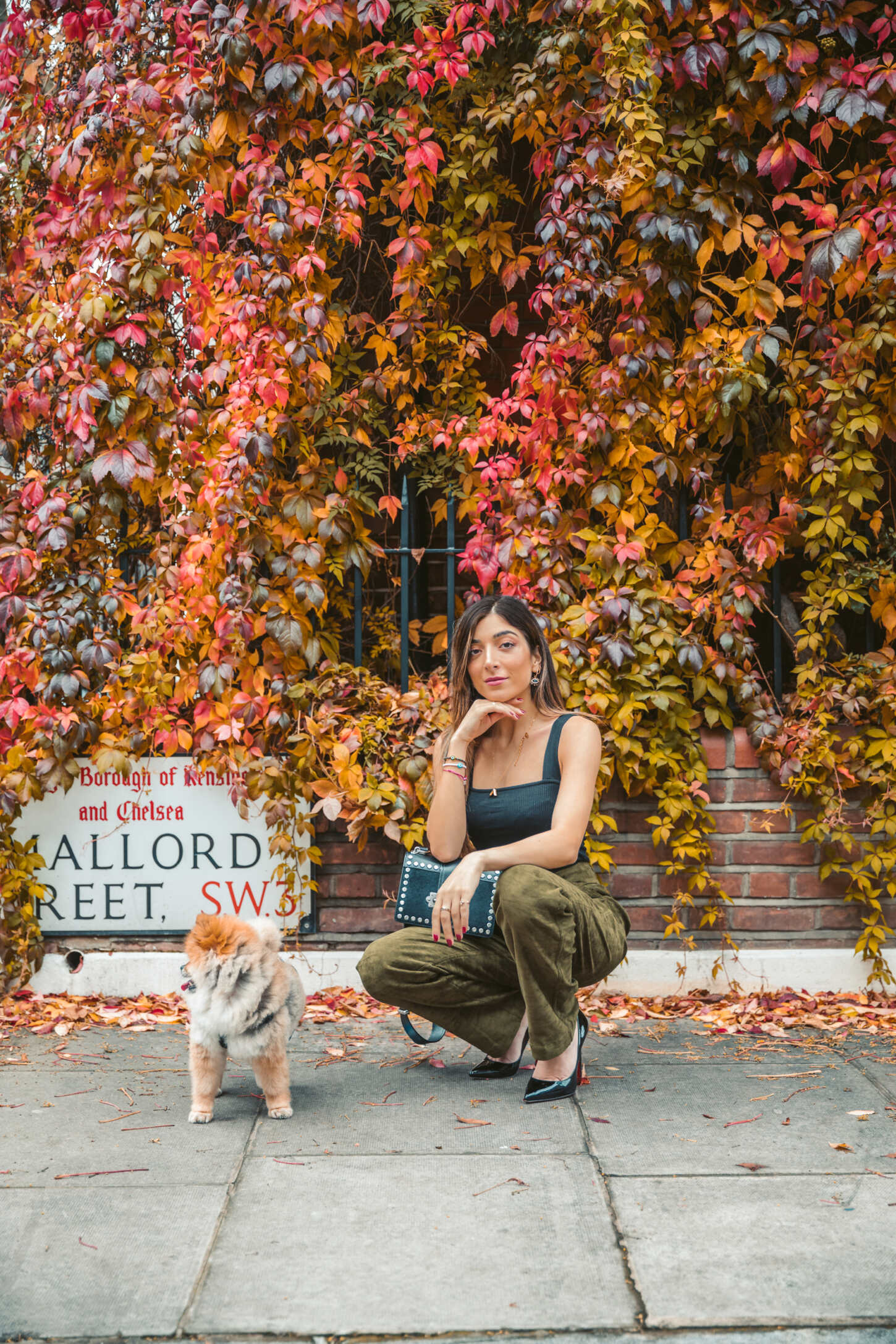 ALL DAY, EVERYDAY BAG
I can never go wrong with the black studded Prada Cahier bag, it's one of those staple pieces that are constantly in and out of my wardrobe.
I really fell in love with the design of this one – the studs and silver details on the shoulder strap are gorgeous and that perfect size…not too big, not too small but JUST right! The ultimate chic yet edgy everyday bag!
HAVE TO HAVE HEEL
Everyone needs that simple and classic heel in there wardrobe, and this is the ticket! 
To finish the look, I slipped on this pair of Louboutin Pigalle patent leather heels. They are such a beautiful shape and a definite designer piece to invest in if you're comfortable walking in a heel. The final cherry on top, which added a hint of attitude and rounded off this slick business chic style!
*Links used are affiliate links