A few weeks ago I had the honour of attending Cannes Film Festival with the incredible Kilian Paris team. As soon as I got the invite I immediately booked in to go to the Sabina Bilenko showroom to pick some incredible dresses.
I tried on ten dresses and settled for two completely different looks… one was for the red carpet and one was to fit the Kilian Love, don't be shy theme. I wanted two completely different looks and Sabina Bilenko's stunning new collection totally made this happen!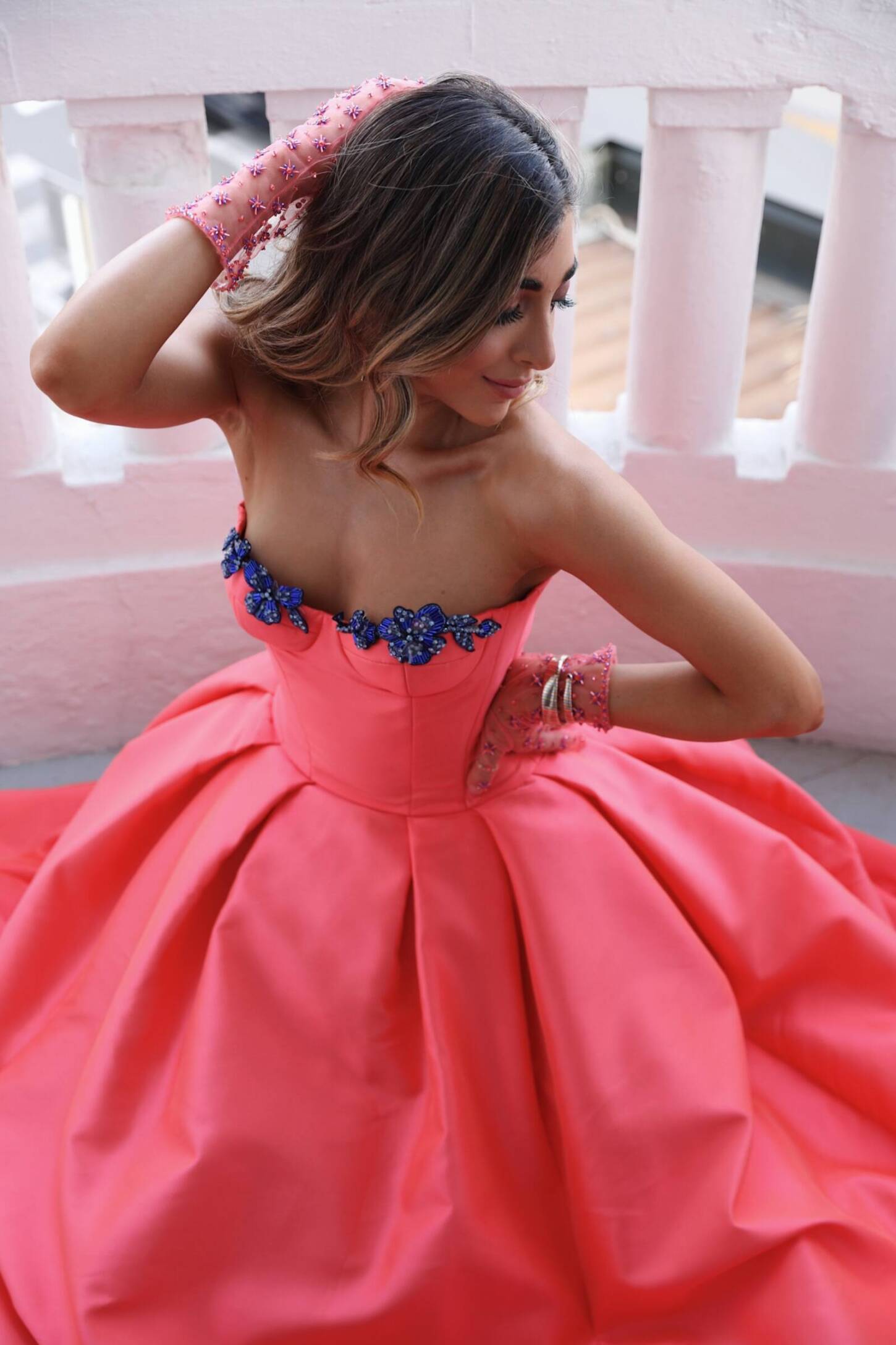 First up was my red carpet look and I fell in love with this dress the moment I tried it on. From the colour to the little details, Sabina Bilenko created an absolute masterpiece for this pink ballgown.
First of all I absolutely loved the way the corset hugged me… I though it looked so flattering and was topped off with the incredible royal blue appliqué detail. The shape of the skirt gave me total princess vibes and I couldn't stop twirling around in it all night long! The look was finished with the stunning mesh gloves and if I could wear these every day I would… they really completed the whole look and the beading design was pure perfection. 
Finishing the red carpet look, I wore my trusty Bvlgari serpenti watch and of course my RAEMI Yara earrings. For shoes I went with my favourite René Caovilla heels which you can see more of in my second look!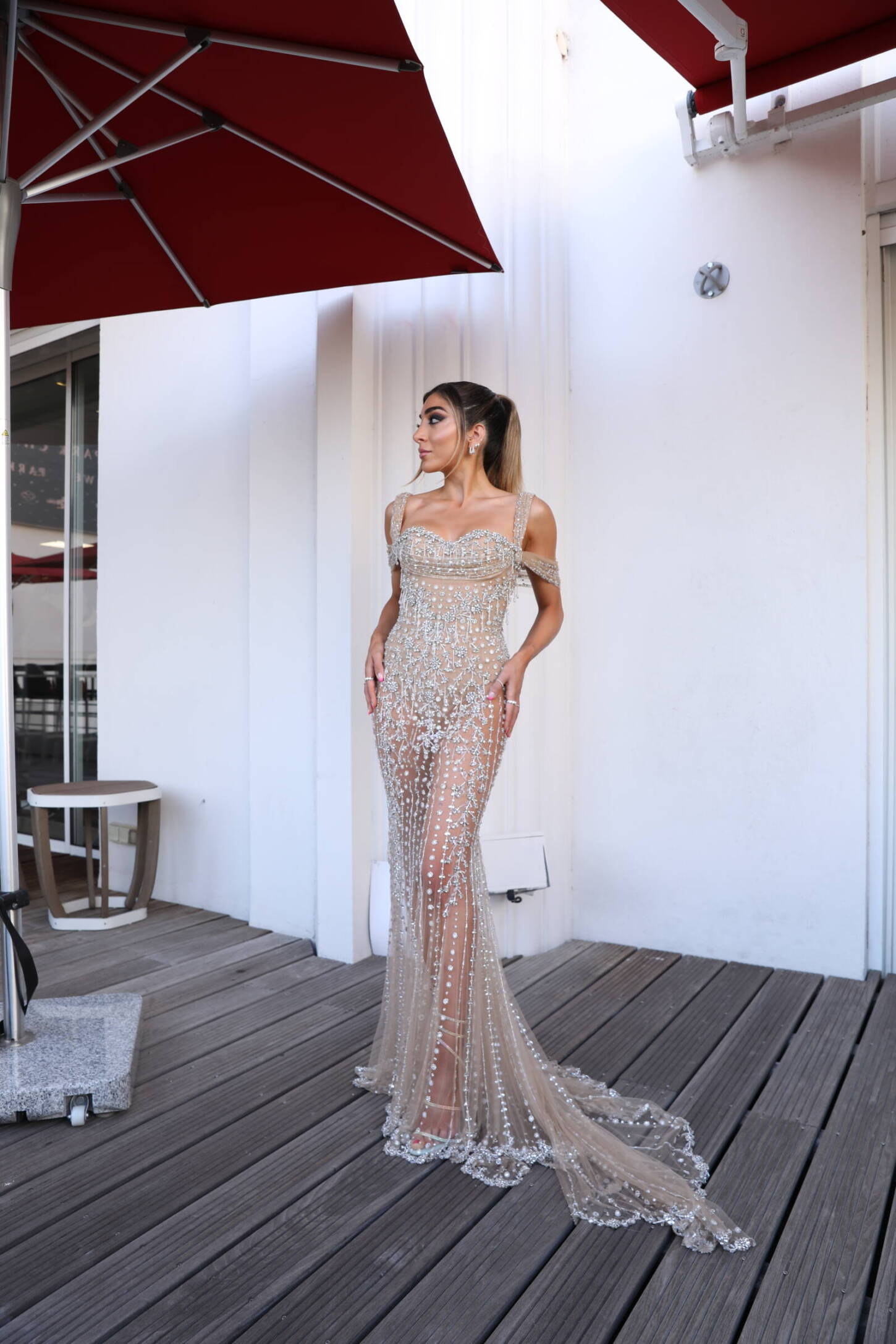 For our second evening the theme was… Love, Don't be Shy and I take themes very seriously!
I think this was the first time I've ever worn a dress so revealing but unique and incredible in so many ways. I went full glam with a slick back pony and smokey black eye, I loved the final look! To complete the look I accessorised with double
RAEMI Hannah earrings
,
Amal huggies
, an
Ayah cuff
, and
Bibi studs
. Again the co-ordinating gloves just took the dress to another level, and I paired the look with my glorious crystal René Caovilla heels.
This trip was an unforgettable experience and I'm so glad you all loved the weekend looks as much as I did. If you would like to see more of what we got up to in Cannes, watch my vlog!