There's something so summery about wearing white! It's such a versatile and stylish colour and obviously works with everything. Here are three white outfits that I've worn for different occasions recently that I absolutely loved.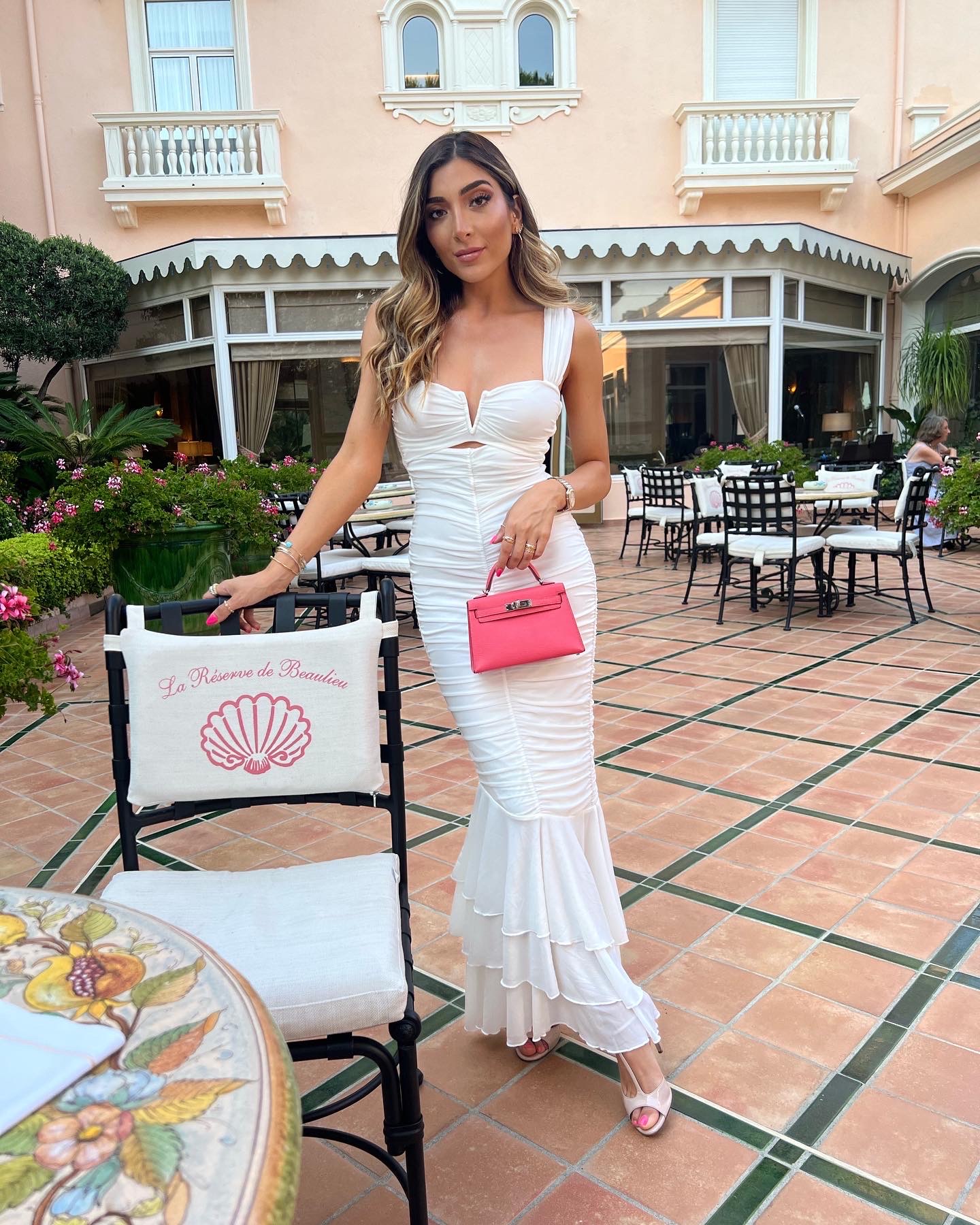 I wore this fabulous Michel Costello x Revolve dress to a friend's White Party at their wedding. The ruching of the dress made me look and feel snatched and secured and I loved the mermaid silhouette. A slightly plunged neckline is very flattering and the movement at the end of the dress also allowed for a lot of dancing that night!
I bought this V. Chapman option as a potential for my friends white party but ended up going for a longer dress. The corset bodice of the is super flattering yet comfortable and the lace-up detailing at the back gives that extra security and lift. The subtle lace overlay is such a beautiful touch and makes the dress pop. The wrap around on the stomach is great to hide a food baby and the tulip hem is super flattering and elongates your legs which is always what I want at 5″1.
This Baobab bikini cover-up is a staple in my summer wardrobe! I wore this non-stop on my family holiday in Turkey and it was the easiest thing to throw on over a bikini yet I still looked like I made an effort. The material is so breathable and lightweight and I love the waist ruching. Baobab also has this cover-up in other colours which I've also ordered.