m
It won't come as a surprise to viewers of my vlogs on YouTube that I'm quite an excitable person, especially when it comes to celebrations.  I've been known to celebrate 4th of July (a US holiday) in England, Thanksgiving, Christmukkah (shoutout to all the fellow O.C. Seth Cohen lovers) – pretty much any holiday that involves laughter and food, I'm in. I'm not a particularly big birthday person but what I adore about birthdays is the excuse to get everyone you love in the same place. Of course, alongside my other favourite things, food, music, dancing and wine too!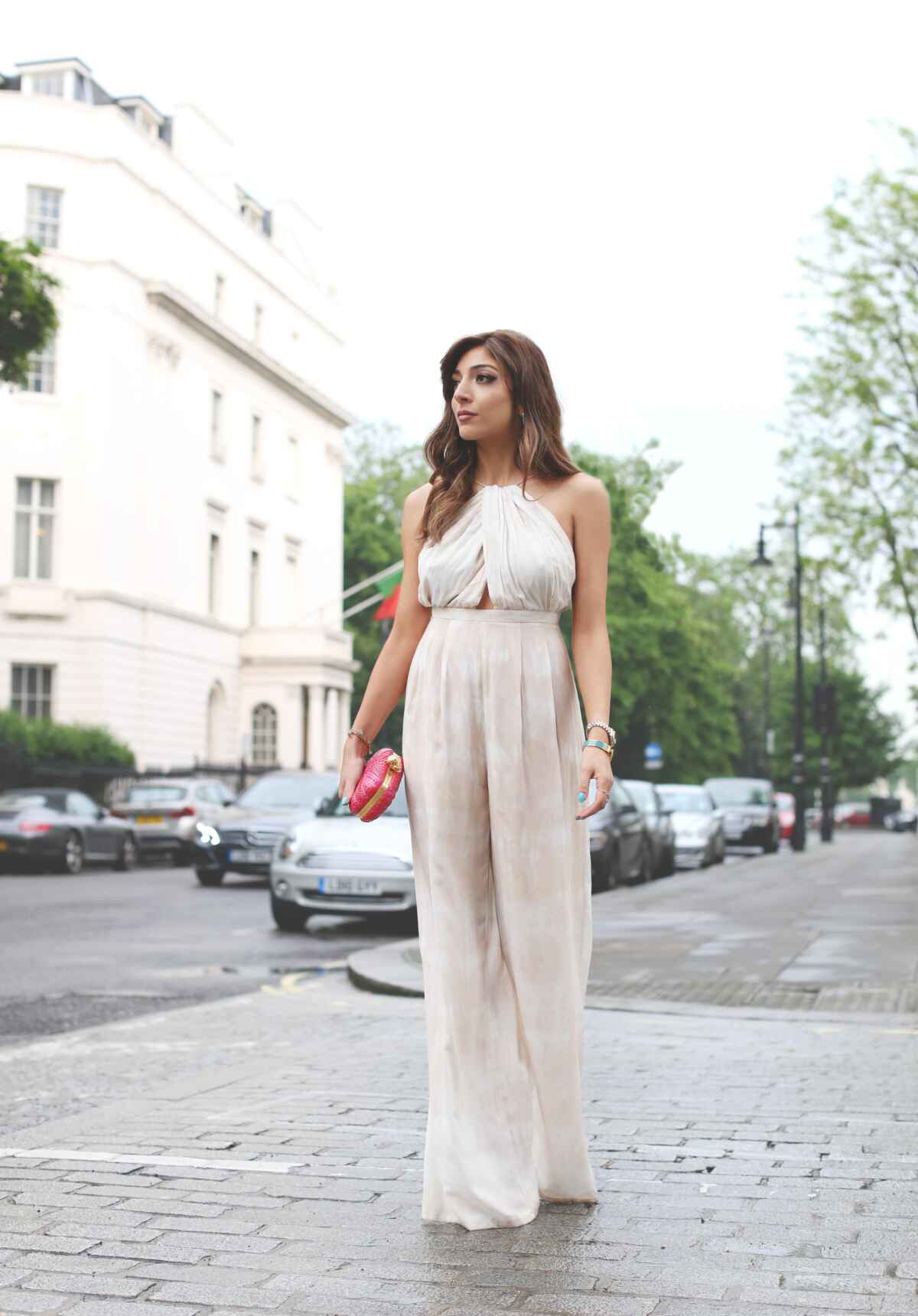 Shop the Post

This year I've turned 24, which seems like a bit of an 'in the middle' number for me. You're not quite mid-twenies and you're not early twenties either. Continuing the tradition of filming my birthday activities, which you can watch below, the day started off at
Cutter and Squidge
in Soho for their pop-up Hello Kitty afternoon tea. I'll be doing a more in depth post about this for fellow HK lovers later on in the week but I filmed the whole experience which you can watch in the vlog below.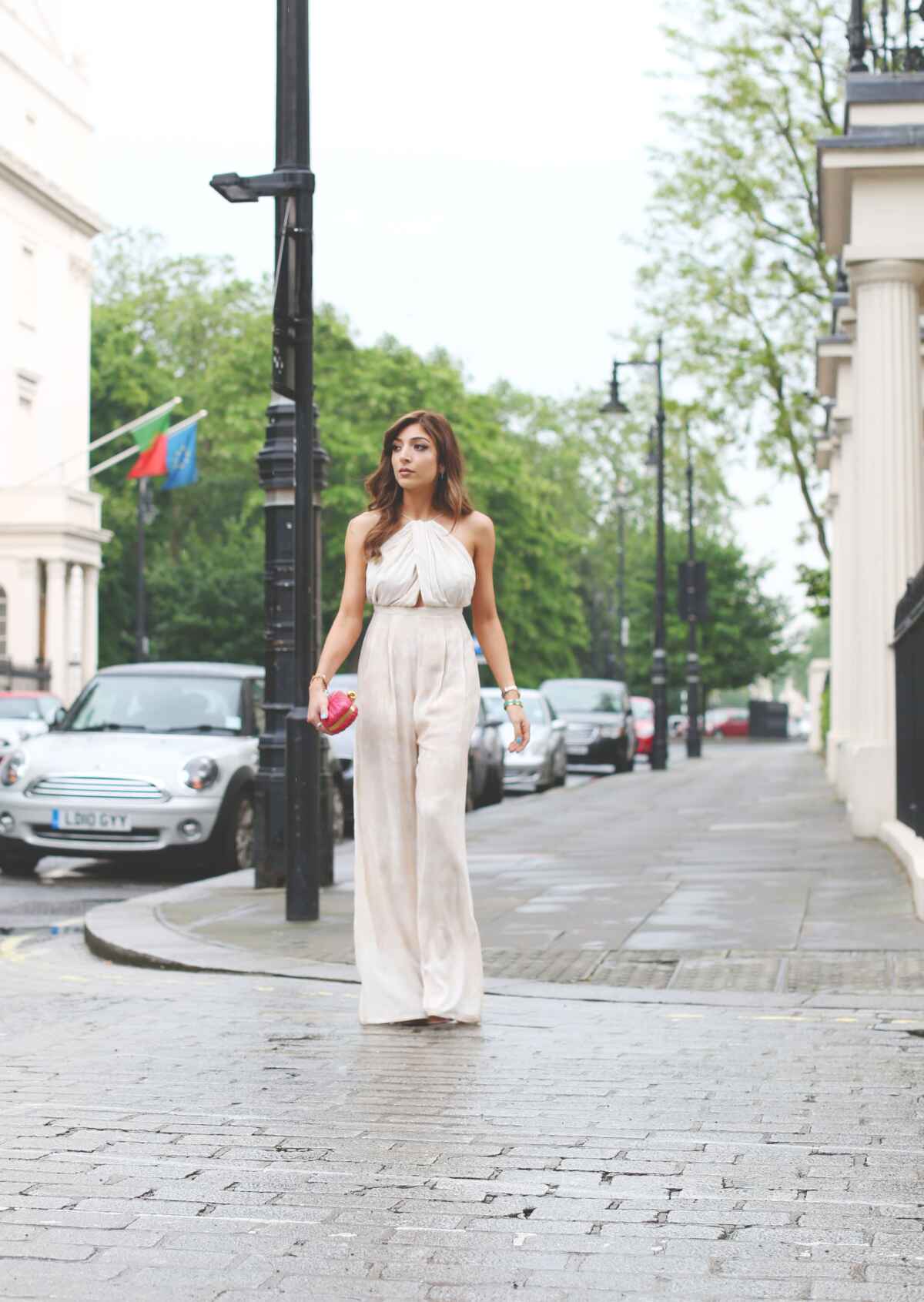 In the evening I got all dressed up in a favourite new piece, this jumpsuit, and skipped off to one of my favourite restaurants in London – ROKA. There are quite a few locations around the centre of London but Charlotte Street was the very first. Not only is it my favourite Japanese restaurant, ROKA also holds so many wonderful memories for me, my Mum's birthday, my best friend's 21st and the first time I met my boyfriend's parents.
As soon as you enter the atmosphere comes over you. It's absolutely buzzing, so lively and cool too. Not that I needed any help getting in the party mood but I was even more excited once I walked in the door.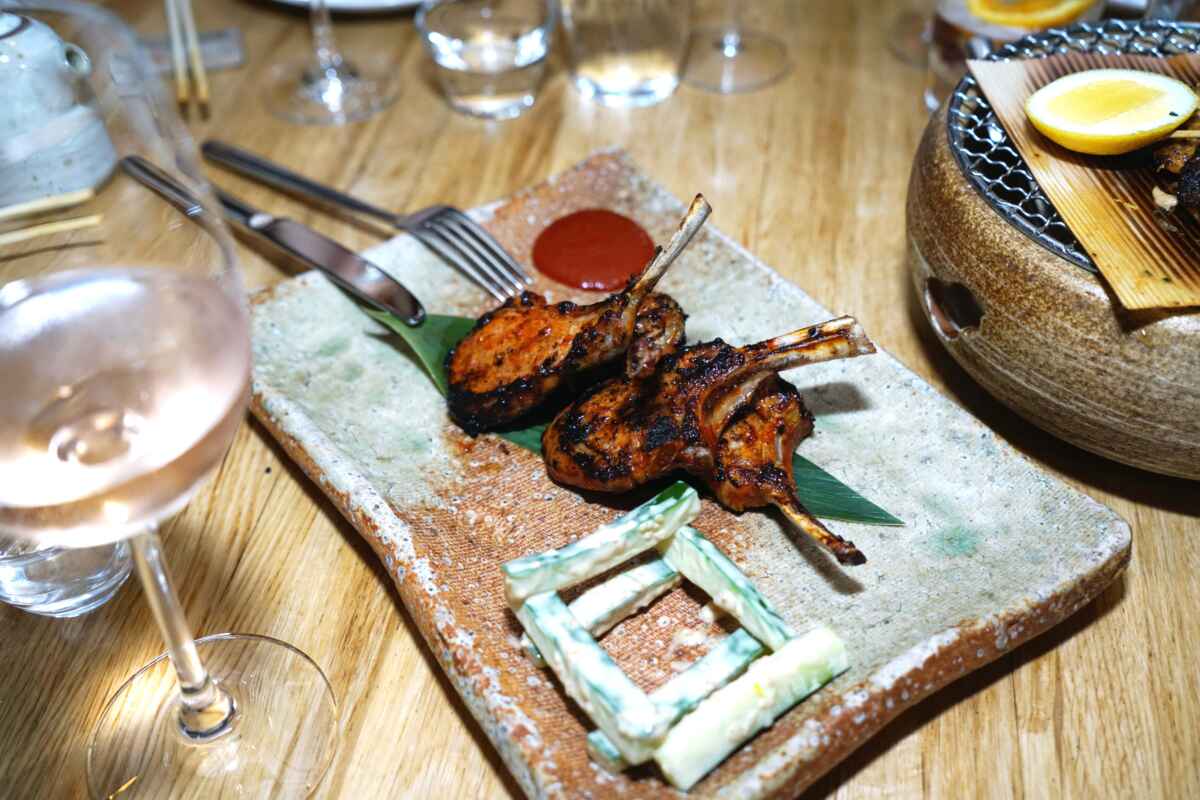 I had been dreaming about the food for weeks and I want to start by saying absolutely everything is presented so beautifully and each dish tasted more delicious and flavoursome than the next. Now you know that there's no going wrong with this menu, there's a few dishes I recommend you must check out. Top of the list was the Kampachi Sashimi No Salada, yellow tail with a yuzu-truffle dressing, which we finished three plates between five of us! Madness I know, but I did warn everyone to come hungry. Once you start on this you can't draw yourself away, it's simply too scrumptious and melts in your mouth. We then went onto a selection of sushi rolls, delicious little dumplings and everyone's favourite – black cod (which got gobbled down so quickly we opted for another).
ROKA will be at Taste London Festival on the 15th-19th of June, which I sadly wont be able to make but I did pop down last year and absolutely loved it! It's a must for all foodies with mini plates of all the best and most delicious dishes including their signature dish, lamb cutlets with Korean spices. I highly recommend heading down to the festival and checking out the Roka stand if you're interested trying a whole host of different dishes.
For drinks we completely went against the books and mixed a host of things. Started off with champagne, moved to Sake (which I learnt is best served cold), and finished off with Rosé. All of which were recommended based on the food we had chosen and although I'm not a huge drinker each one was delicious and matched the accompanying course perfectly. The best came last, the dessert platter. A little boat filled with their take on a chocolate fondant, a warm Dark Chocolate and Green Tea Pudding. Multiple ice creams and sorbets and a peanut, vanilla and chocolate sundae, plus some exotic fruit.
We were the last to leave, bringing out happy tummies with us and needless to say we all had a fantastic evening. One great spot to add to your must-go list for a date, special celebration, meeting – anything! You can thank me later and if you needed any more convincing, check out my birthday vlog below to see everything in action.