558a9581
Seeing as it's nearing to the end of October I wanted to roundup the top five beauty items that have been rocking my world this month. The best new in, some underrated discoveries and general do-gooders.
558a9545
 BY TERRY Cellularose Brightening CC Cream is a brightening dream. I wear Sunny Flash regularly and never thought I would use the lighter shade but Apricot Glow is more of a complexion enhancer than skin shade alteration. Its something I can see myself using day in day out just mixed in with my moisturiser or alone to make my skin look more alive and ready. It's something everyone could use on a daily basis, a little hydration and a little brightening.
558a9545
558a9508
558a9508
I pretty much own every limited edition Meteorites Perles there is to own and because they're so beautiful I hardly ever use them but this pressed powder is absolutely game changing. As opposed to using it all over my face, I've been using it under my eyes to set under eye concealer and to take away the shine that the concealer may leaves. I've noticed mascaras that usually run or smudge under my eyes no longer do so and it's all down to this. Enhancing the longevity of my concealer and helping to brighten under my eyes without the unnatural Kim K stripes.
558a9568
558a9558
I didn't expect myself to fall for any cushion foundation but after trying YSL Cushion Ink Foundation I'm officially a convert. Housed in an easy to use compact and it's even easier to apply. Just bounce my brush into the product and buff into the skin as usual, or reapply with the sponge. The coverage is the most I've found a cushion foundation to give, providing medium but buildable coverage and the longevity of your usual foundation. It's one of the most hassle-free foundations I've found.
558a9577
I have never tried the GHD Copper Luxe Platinum Styler and now I'm kicking myself for not trying them sooner.  Think of the usual amazingness of ghd's but even easier to use. The rounded edges of the straightener are what make them so unique, it makes creating a smooth look with the straightener miles easier, especially if you're curling your hair or adding volume. These are part of the recent Copper Luxe gift set and come with two exclusive Nails Inc polishes too.  
I've been more congested than usual this month but something that always helps is an extracting face mask. I've been reaching for Kiehl's Rare Earth Pore Cleansing Mask as it's not as aggressive as something like GLAM GLOW but that's perfect for my sensitive skin. It's pretty awesome at extracting what needs to be gone without leaving my skin dry or inflamed and in need of yet another hydrating mask. Overall gentle but still gets the job done.
558a9548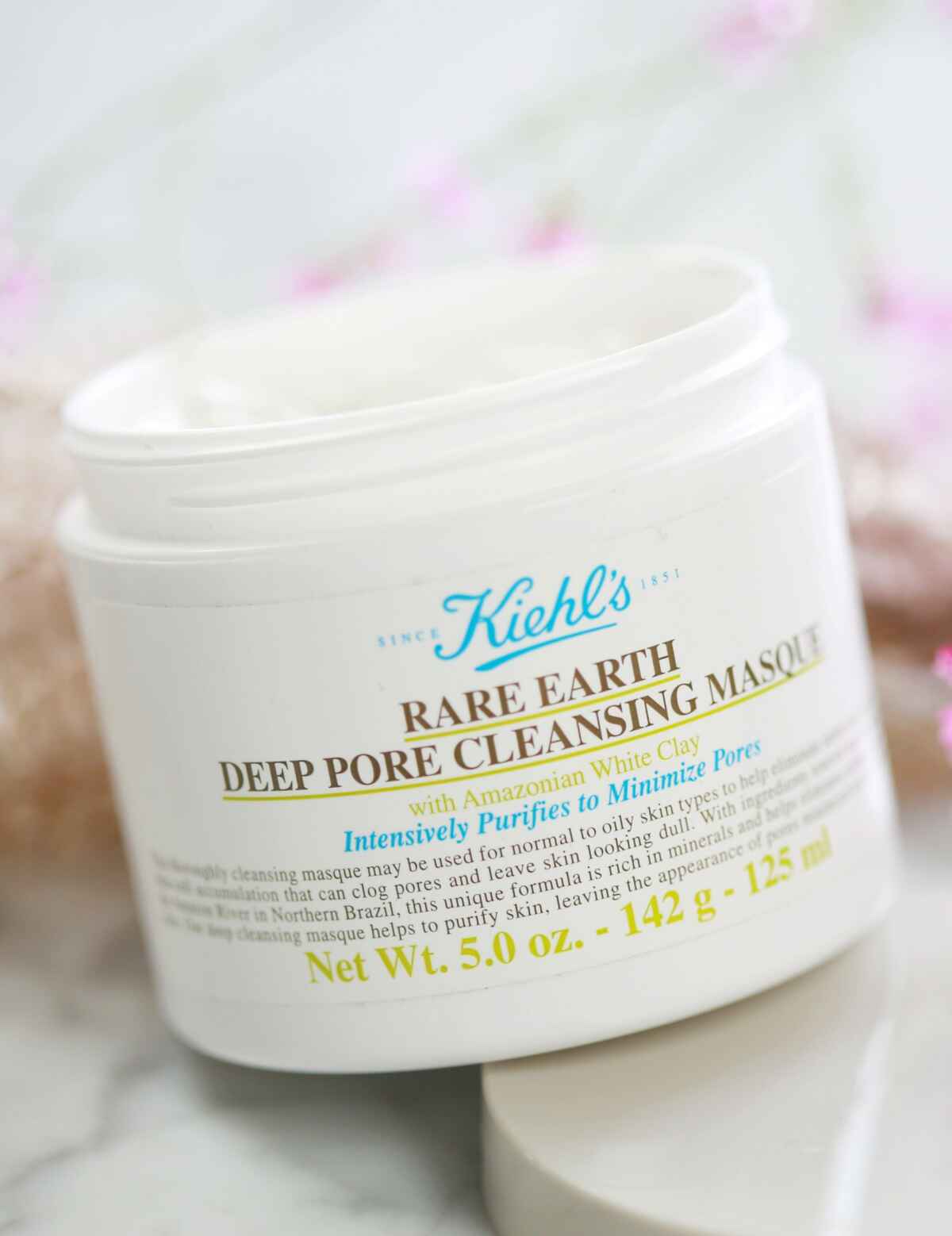 SHOP THE OCTOBER BEAUTY EDIT