I have one outfit I've been wearing on rotation, I'm a creature of habit you see so when I find something I love I wear it to death. This particular outfit I have found to be so versatile that I've worn it more than I ever thought I would! I've worn it to meetings, events, dinner at my boyfriends parents and then thrown on a jumper and flats for a travel outfit. 
Starting with a bit of a splurge, these Stella McCartney jeans, which have little stars on them! Adorable, I know. I rarely stray from my good old Topshop jeans (actually, now I think about it I never have) I'm not a boyfriend jeans kinda girl but the fit of these were so perfect on me – boyfriend, but still flattering.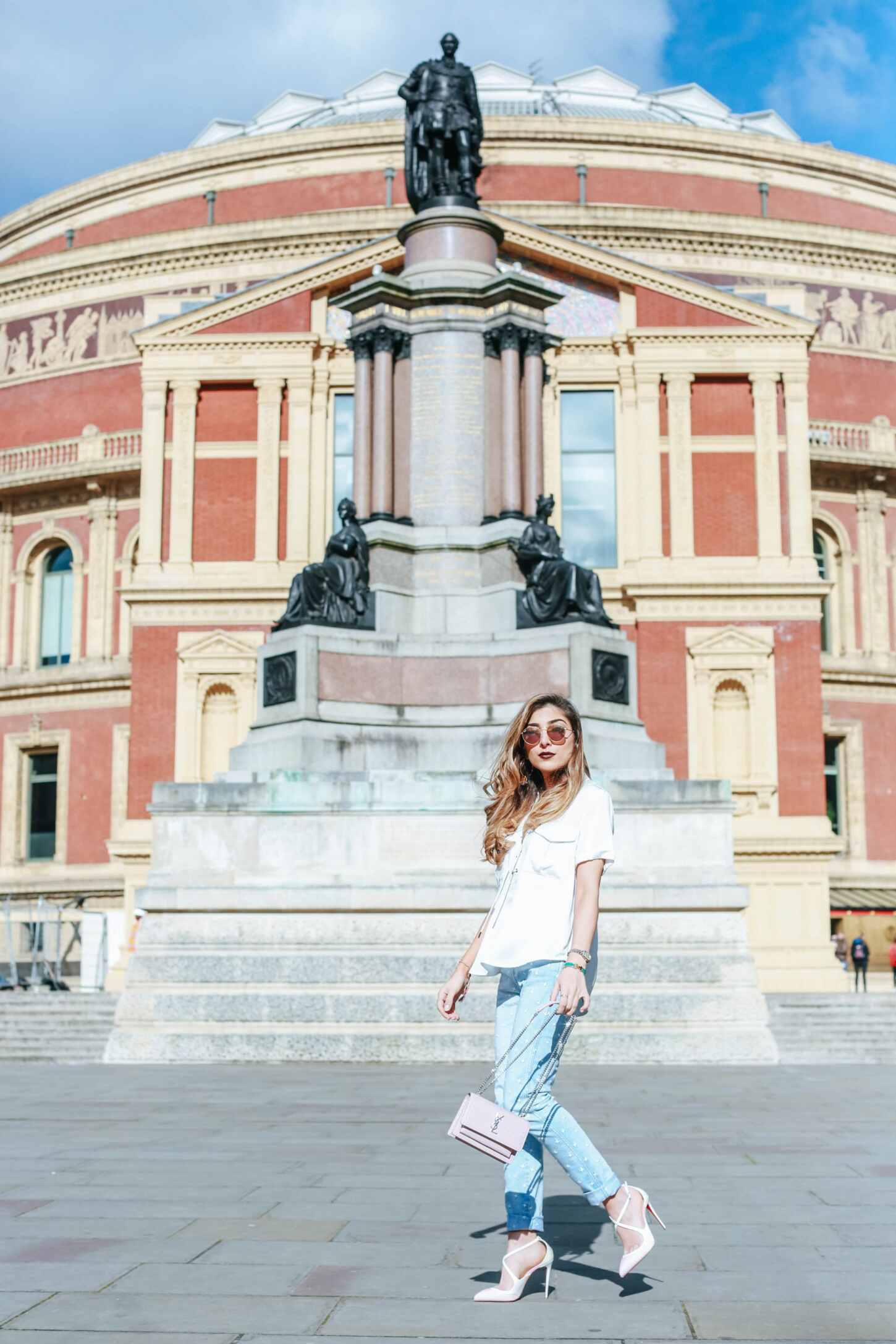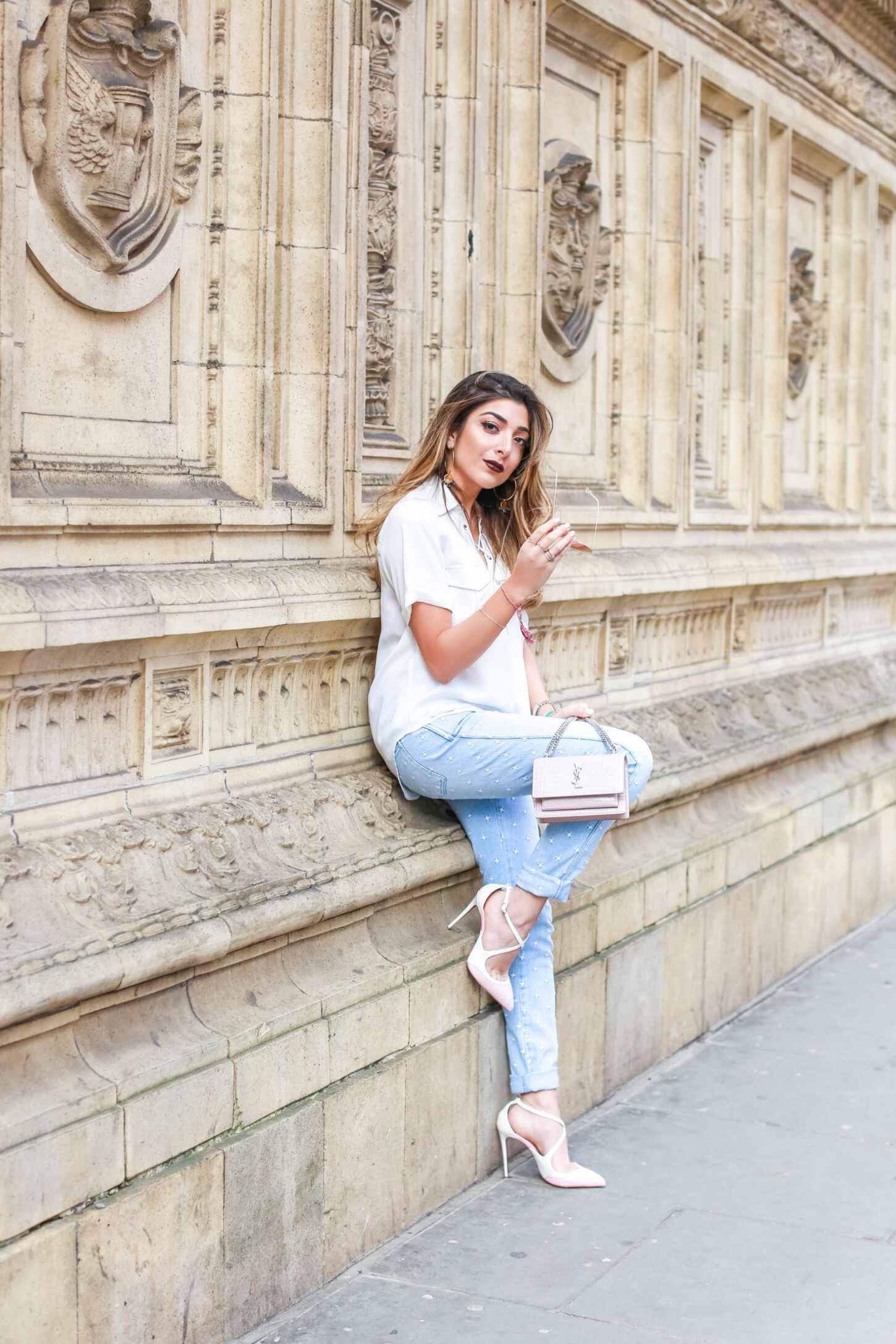 Shop The Look

My top is a good staple from REVOLVE, one of my favourite brands L'Academie. It's silky, loose fitting but adds something unique with the detailed neck line. 
I haven't been able to stop wearing this Saint Laurent bag, which you might have spotted in my recent haul video below. I've always wanted a wallet on chain but never purchased one as they just look too small for me that I don't think I would be able to wear it. This is slightly bigger than a wallet on chain, I can fit a few more items like my keys and lipstick (the essentials, right?) and there are multiple different compartments if you would like to keep something zipped up. 
I honestly haven't seen this style anywhere except my beloved LuisaViaRoma – they always stock the most unique pieces! 
Lastly my shoes, a recent Christian Louboutin buy as I fell in love with the colour and style so much I completely forgot how uncomfortable my other Pigalle Louboutins are. Luckily this wasn't the same story. These are as comfortable as pointy heels could get!