I'm so excited for spring to have finally arrived and can't wait to be trying lots of new style items and trends. My favourite  piece as of late is this spring jacket from Reiss and have already been getting so much wear out of it.
All year round the jacket or coat I wear is more often than not the main focus of  any look and this one is no exception. What's great about this one is that whilst it's a statement in this beautiful oyster/ dusty pink colour I've found it so mindless and easy to throw on when I don't know what to wear. There's something about the colour that makes me feel super luxurious and yet it's quite unusual.
I've managed to add in a pop of colour with my Gucci bag so I'm certain the jacket will go with lots of pieces. For a really formal and sophisticated look I love pairing it with skinny leather trousers like the ones I'm wearing here. I think it will also look more casual with blue denim jeans to bring a more laid-back vibe to the look.
The tie around waist belt is so timeless and super elegant, it adds such a beautiful shape to the piece. Also, a really original detail that I was drawn to is the angular collar of this jacket which I've been seeing more and more in a lot of this season's trench style coats.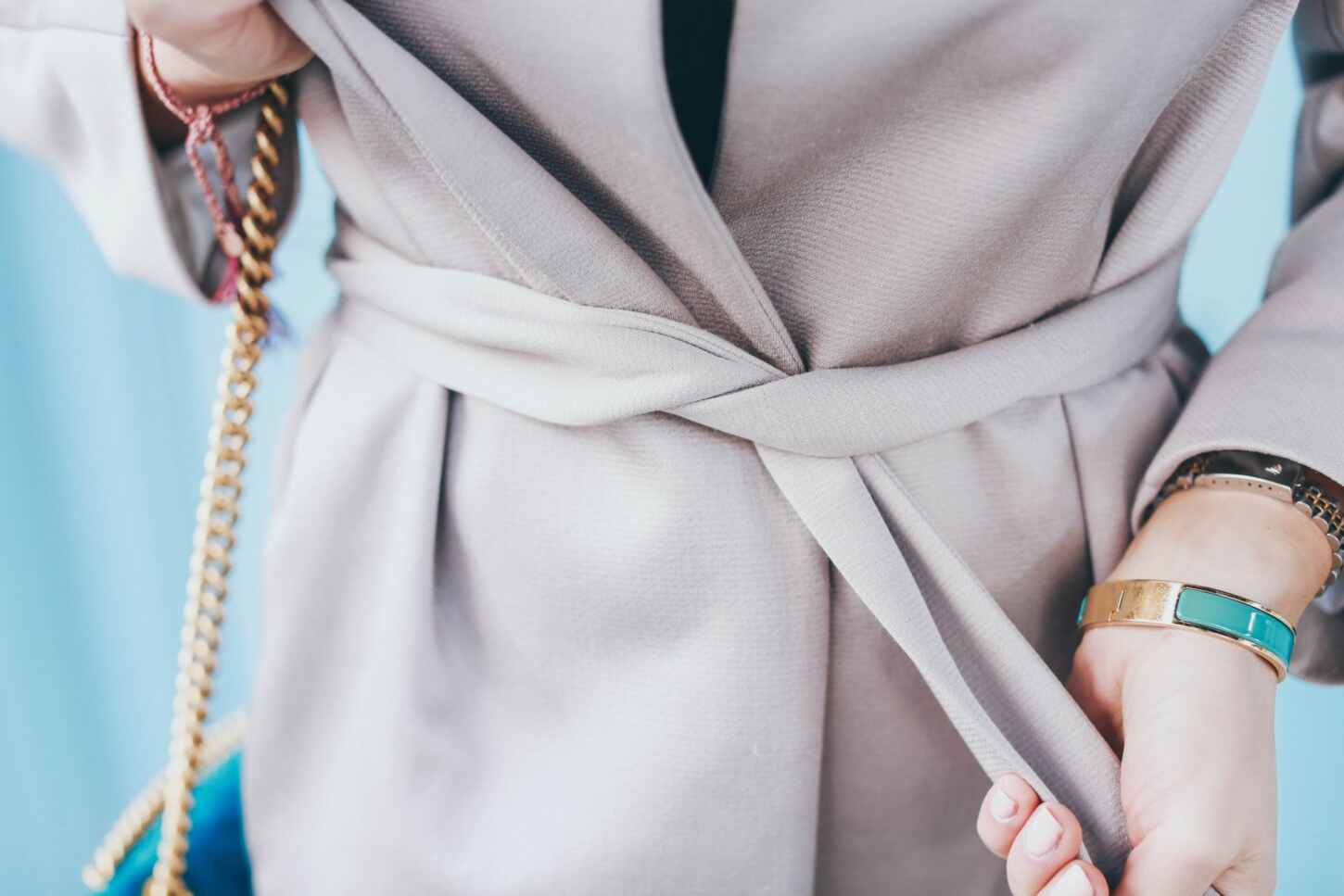 Shop The Look

Obviously this is a much lighter jacket than the thick wool and down jackets I was reaching for in the winter months. I've been browsing online (more than I would like to admit) and you can have a look at some of my favourites that I've been eyeing up below.
I love all the dusty blue, pinks and greys at the moment because they're so wearable. You can't go wrong with a leather jacket or you could try something trendier and opt for a bomber. I've also found this really preppy, striped blazer and a duster coat which both have really feminine ruffle details on the sleeves.​
My Top 5 Coats