As soon as I get too relaxed with my skincare routine I notice the effects immediately, my eye bags look puffier, my skin doesn't take makeup well, the under the skin spots start to appear and this is exactly what's been happening the past couple of months. I find evenings are a much easier time to get back into taking time for my skincare, so much so I've fallen in love with a few new products that have become staples to my routine and completely changed the game.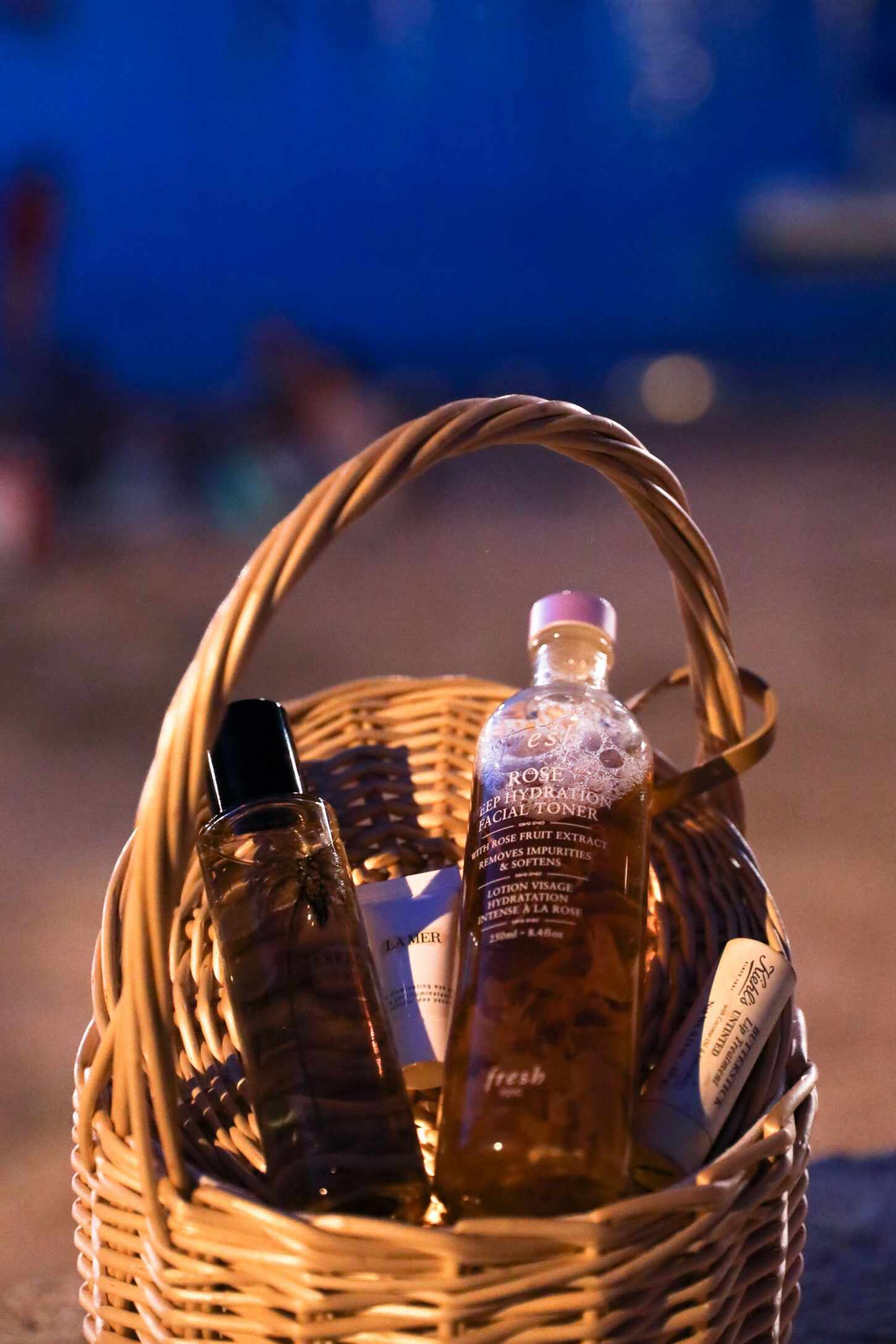 I've been using this toner for three months now and it just keeps on giving. I know it looks like I've barely touched it, but I've actually been applying it every single evening, without exaggeration, even on the night I had a bit too much to drink in Morocco (here's the proof). That's how much I love it. The toners are the step in my skincare routine I normally always forget to do, so when I remember to use it daily, you know the stuff is good. I really like how hydrated and refreshed it lets my skin feel, and the actual rose petals floating inside the bottle are an added bonus too. So pretty!
What are my favourite lip treatments is a question I always get on my Instagram LIVEs, and honestly, I've always kind of dilly-dallied over the answer, because there has never been a single one I've absolutely loved and couldn't get enough of. But Kiehl's Butterstick Lip Treatment with coconut oil completely changed the game. It's amazing! Normally, I'd find that lip treatments which promise protection are either too sticky or not moisturising enough, but this one is a triple threat! It does everything right – adds a protective layer, isn't sticky and provides just the right amount of soothing moisture. I use the clear version at night, but they also have three that are slightly tinted.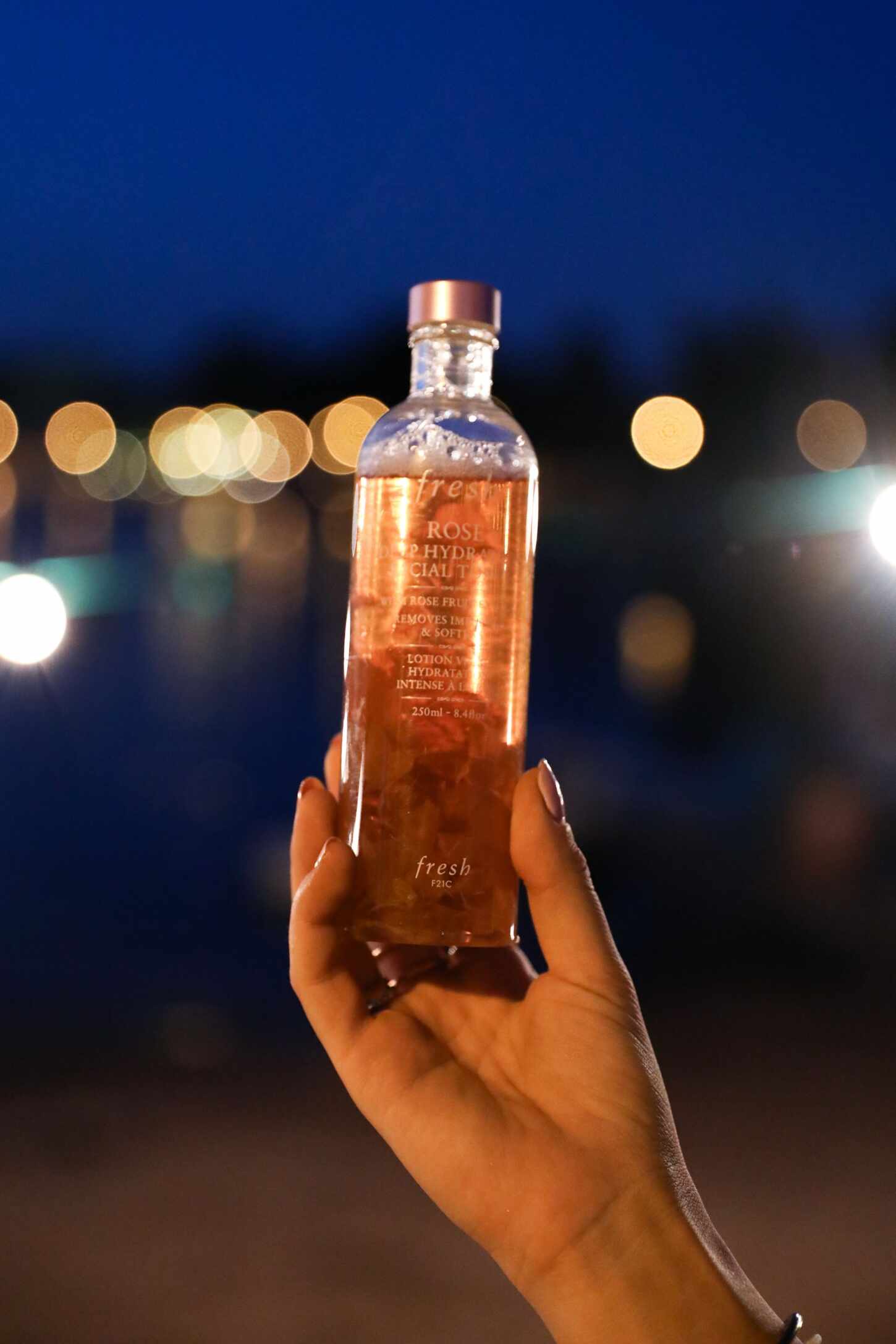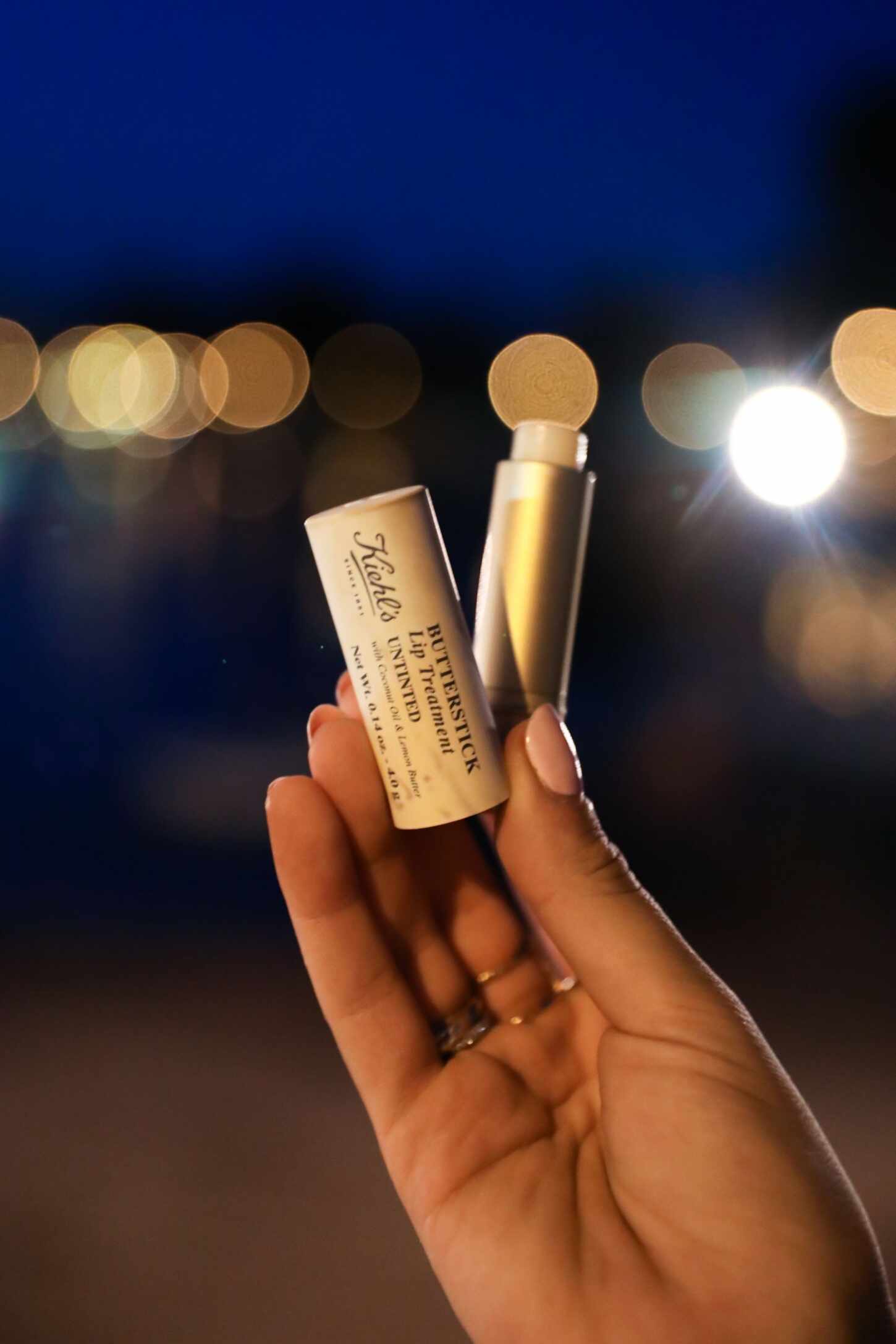 What's completely new to me is the La Mer Illuminating Eye Gel. I've always thought that the consistency of La Mer products would be too heavy for me, but this eye gel pleasantly surprised me – it has a really nice, light texture that would suit all skin types. I have a little sample I've been taking with me on planes recently, and I find that it works great at instantly refreshing and energising the eye area. Just the right kind of pick-me-up you need after a long, tiring flight.
Multi-purpose dry oils are one of the best skincare inventions, and they couldn't be more perfect for traveling too! I always take one with me when I'm going away with just a carry-on, because I can use it on my face, body and hair, and therefore avoid taking tons of other products with me. The one I've been using lately, mainly for the hydration of my body, is the Terracotta Nourishing Dry Oil from Guerlain. It's super nourishing (like the name suggests), leaves the skin smooth without making it too slippy, and the smell of tiare flower is beyond amazing. The scent even lingers on my PJs, so I always feel like I'm getting whisked to an exotic island whenever I go to bed. Not a bad way to fall asleep, eh?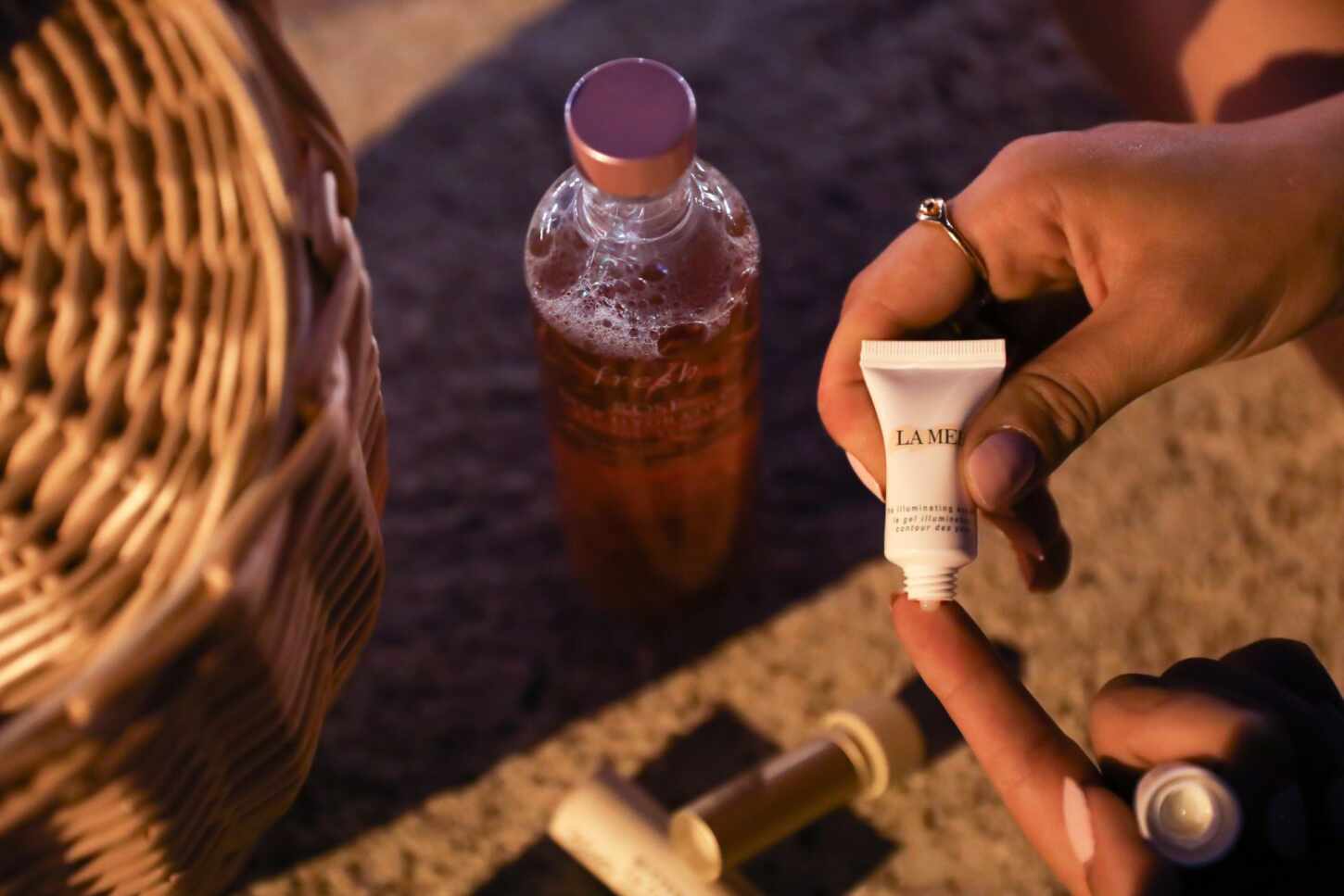 Shop My Night Skincare Game-changers