*Sponsored content by Mon Amie Watches*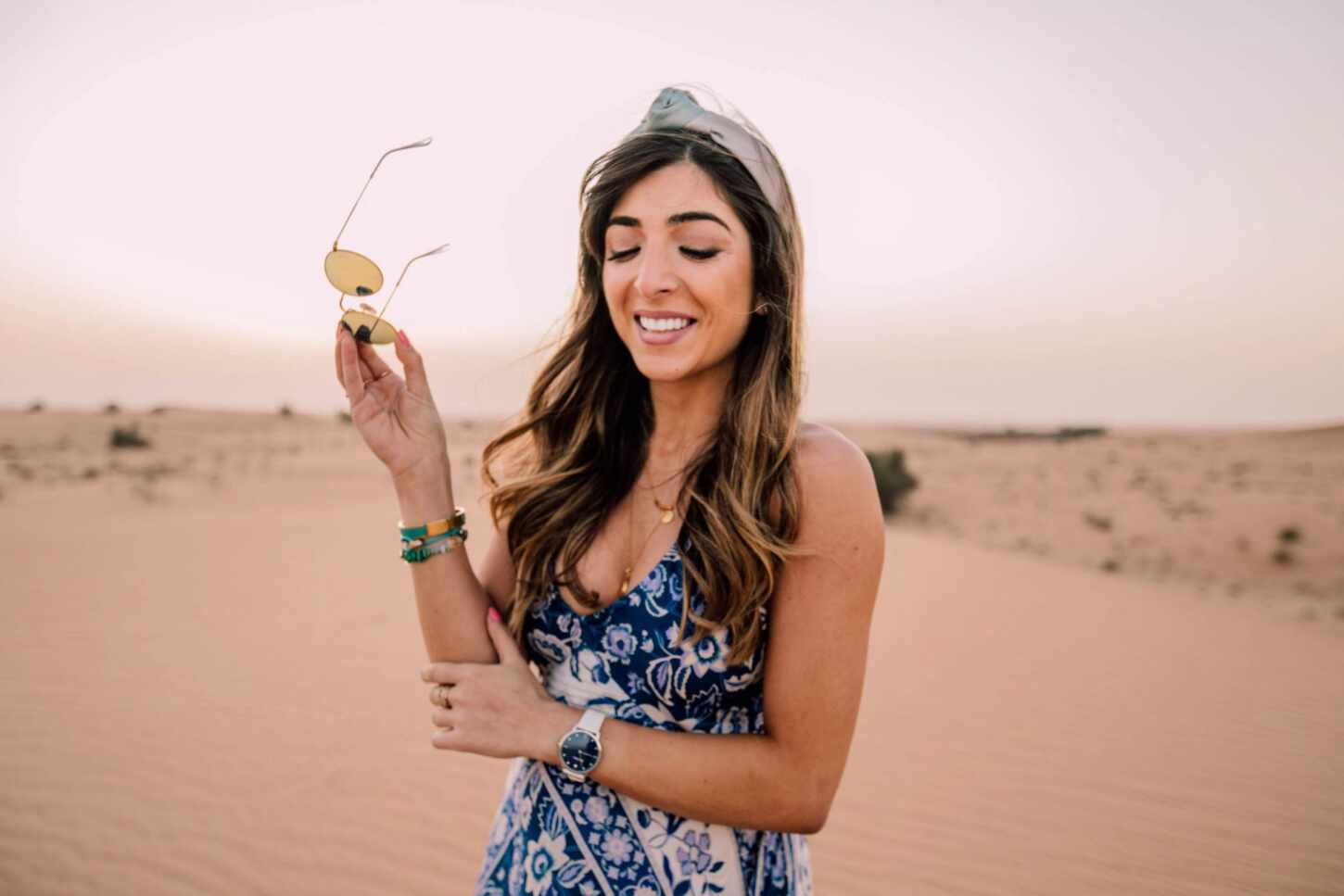 I wanted to start this post telling you about a special item I'm wearing with a cause that's close to my heart. Meet Mon Amie watches. There are 10 to choose from the Water White Leather Watch. The simplistic, monochrome style of the watch with tiny crystals on the dial and the 12 o'clock droplet detail is incredibly easy to style, which is exactly why I love taking it with me when I travel. But what I adore about Mon Amie even more is their involvement with charities, as they donate the proceeds of every sold watch to one of the five chosen causes that help to empower people across the globe with better access to clean water, food, healthcare and education. By purchasing the Water watch, which is the one I'm wearing, you help provide clean water to a family, and with their online tracker, you can even see where exactly your donation goes – how amazing is that?!
The other just as beautiful pieces from the collection include: the rose gold Opportunity Watch with a classic black strap and a butterfly detail, the purchase of which helps ten women get training in financial literacy; another favourite of mine – the pink Health Watch with a cute gold heart that helps provide prenatal care; the tan Food Watch with a tiny strawberry icon which covers two months' worth of school lunches for a child in need; and another black-strapped watch but with gold detailing and a star icon called Education Watch that buys school supplies for an entire classroom. Each of these also comes with an adorable matching enamel pin to wear or give to someone special. If you live in the UK, you can purchase the watches over here on House of Fraser for now, but Asos will stock them in a couple of weeks' time too! It's such a great feeling catching a glimpse of your wrist candy, knowing it has helped someone to a better life… Which one would you choose?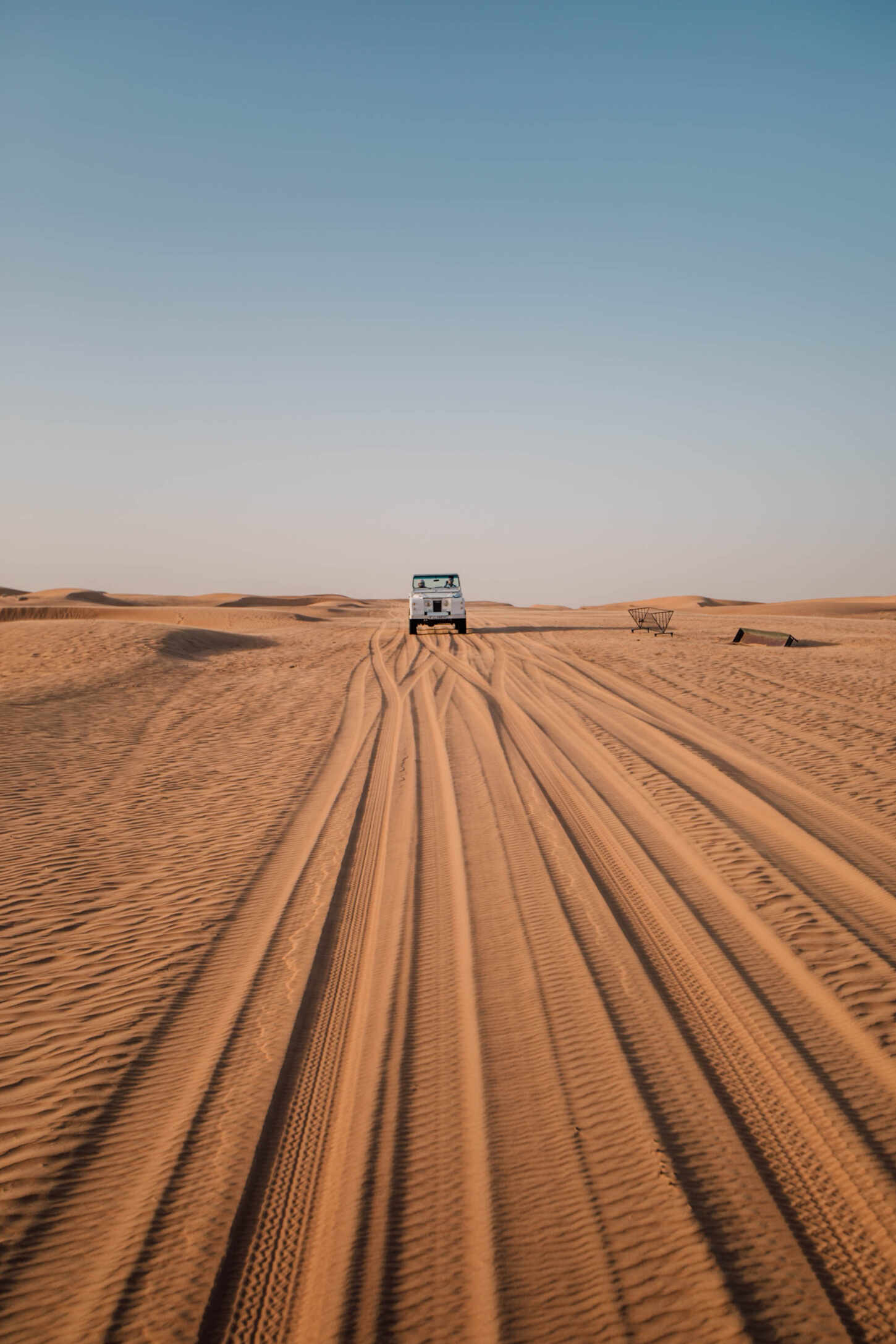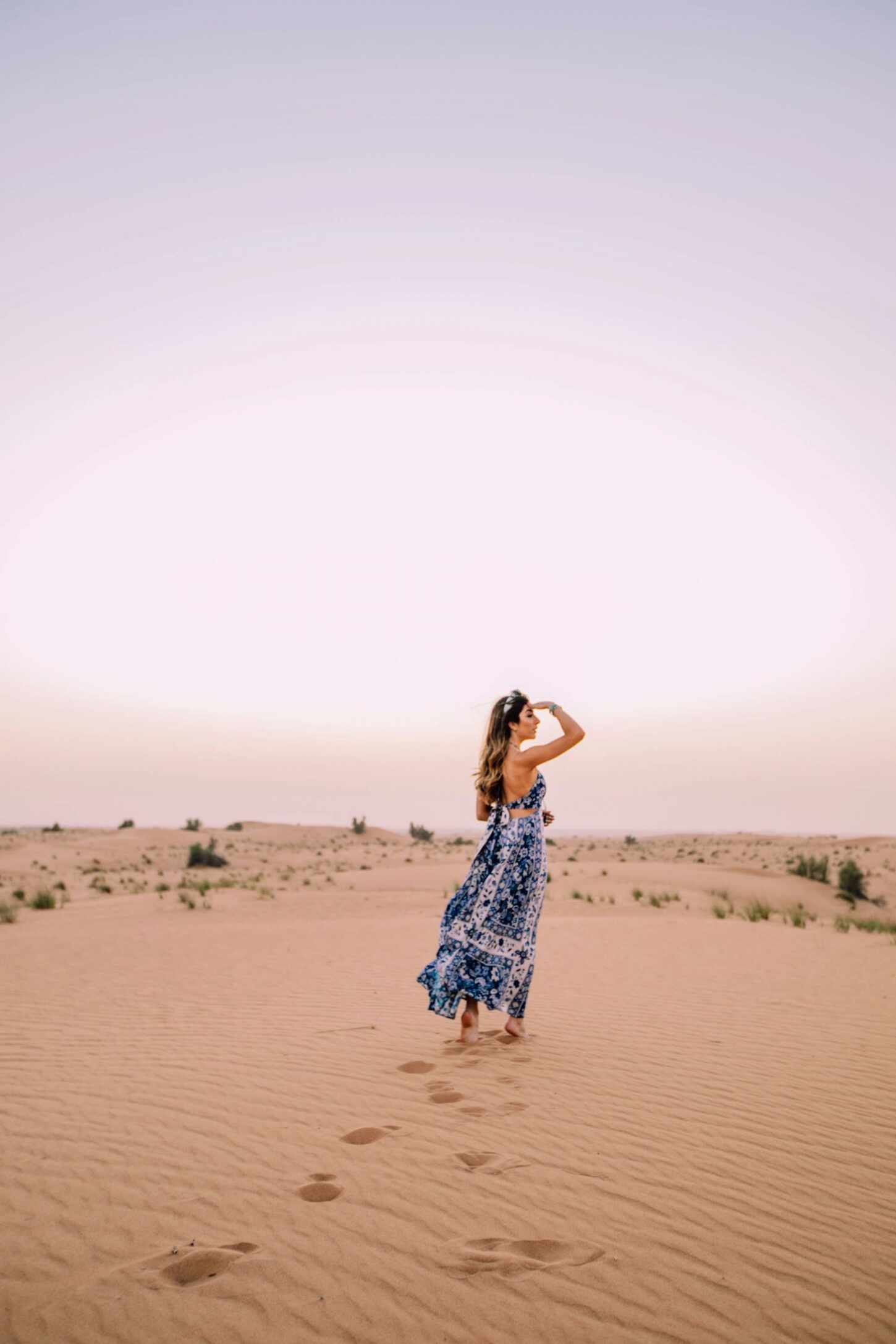 Shop the Look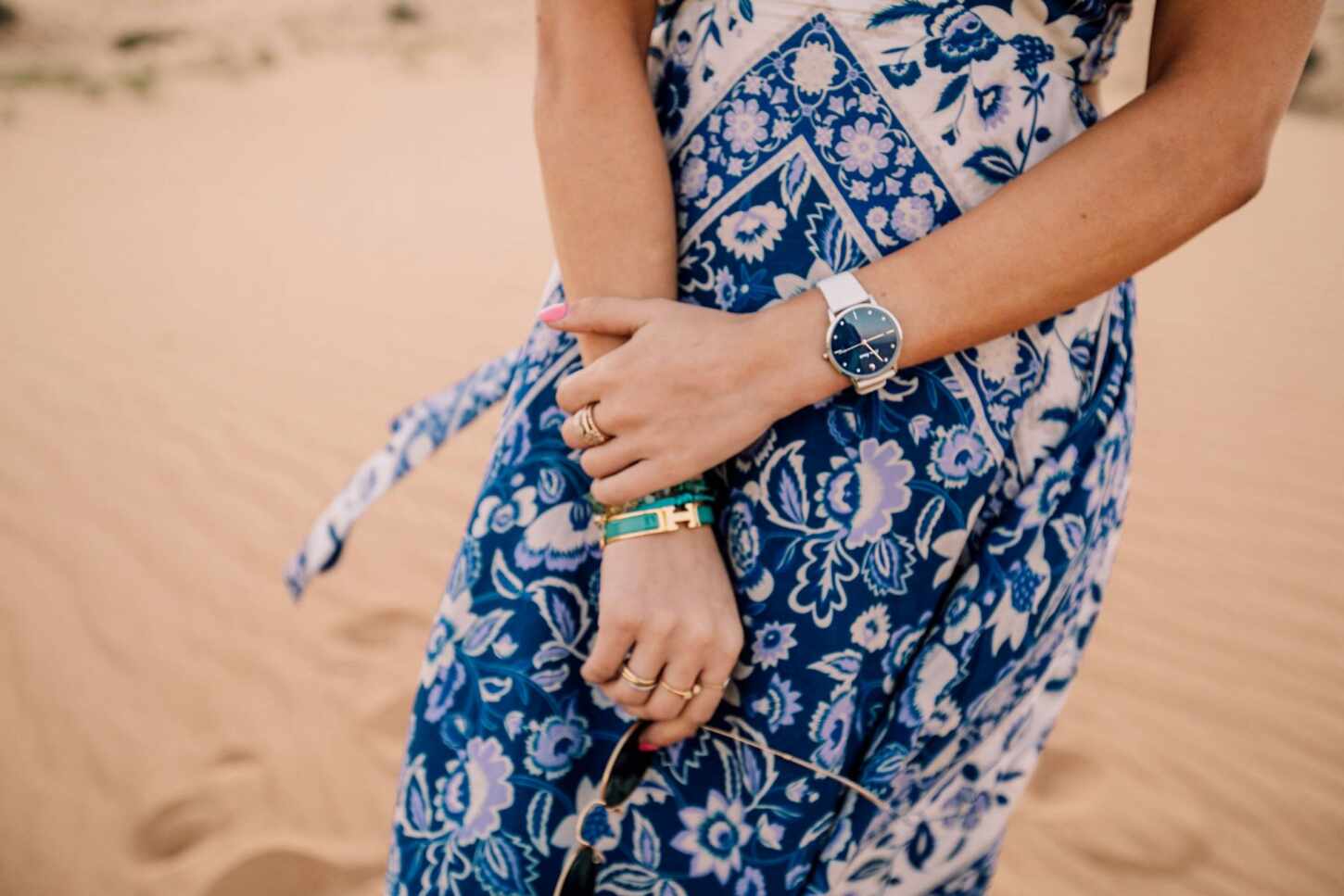 The evening desert safari in Dubai is one of those bucket list experiences you HAVE to put on your travel agenda. There's just something magical about watching the sun go down in the middle of the desert, surrounded by nothing but miles of endless dunes, and dancing the night away to the catchiest Oriental beats. The Spell & the Gypsy maxi dress that I decided to wear for this exciting Emirati adventure couldn't be more perfect for the occasion – it looked stunning floating in the wind, allowed me to move, and the blue-white pattern really stood out from the deep orange shades of the sand. I paired it with my go-to studded flats, this beautiful Eugenia Kim headband (similar dupe in pink over here) to add an interesting twist to the outfit, and the Mon Amie Watch in the same colour combo as the dress, which tied in perfectly.