After weeks of excited anticipation, I finally visited the new Dior Pop-Up at Harrods and you don't want to miss it!
For the whole of August, Dior are taking centre stage in Harrods' exhibition windows to debut the stunning Autumn/Winter 2020 collection worldwide. I always seem to think that I couldn't love the last Dior collection more and then they go and bring out more jaw dropping designs that are too irresistible. We are talking new velvet designs on their signature pieces, plus Lady D-Lite's to die for.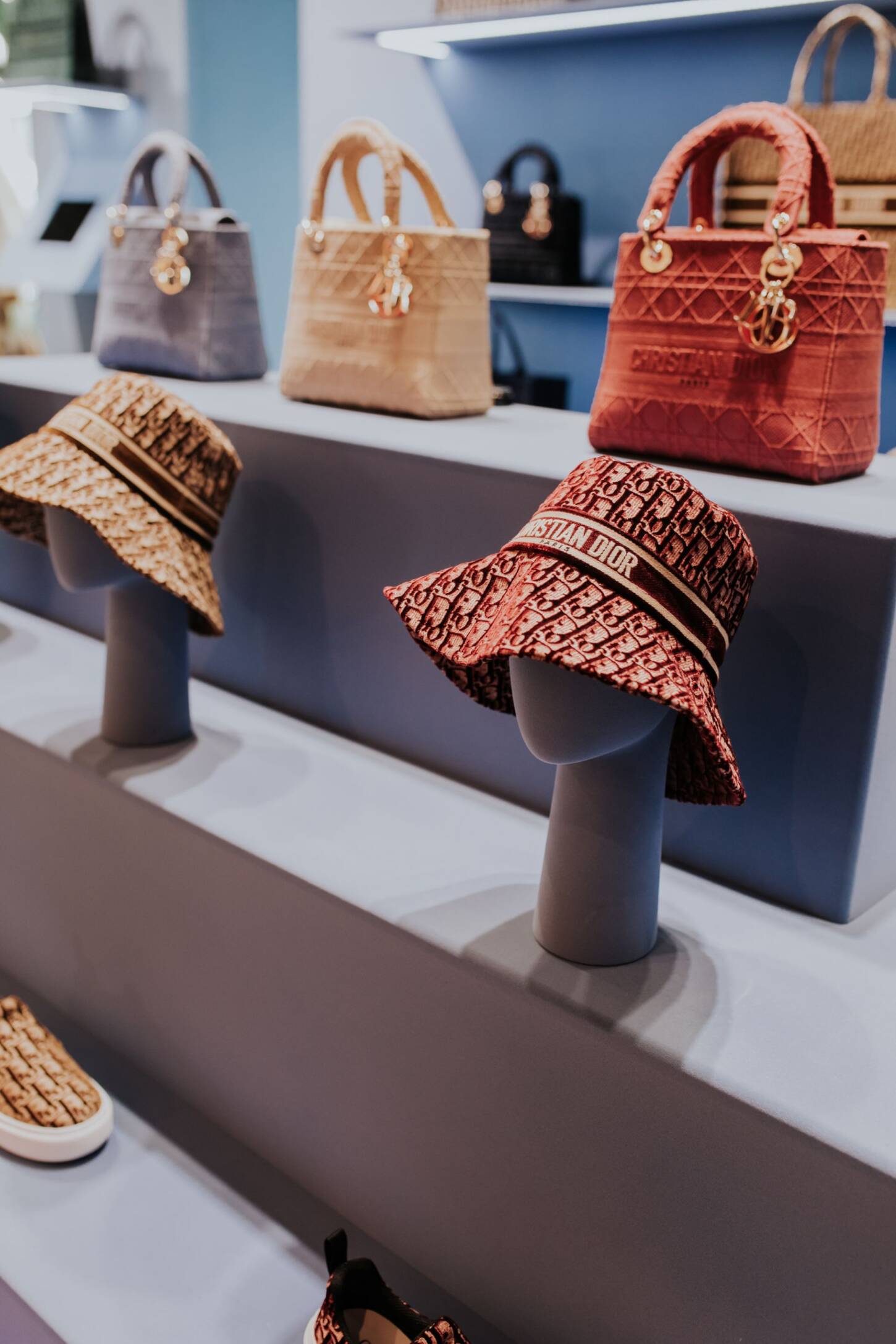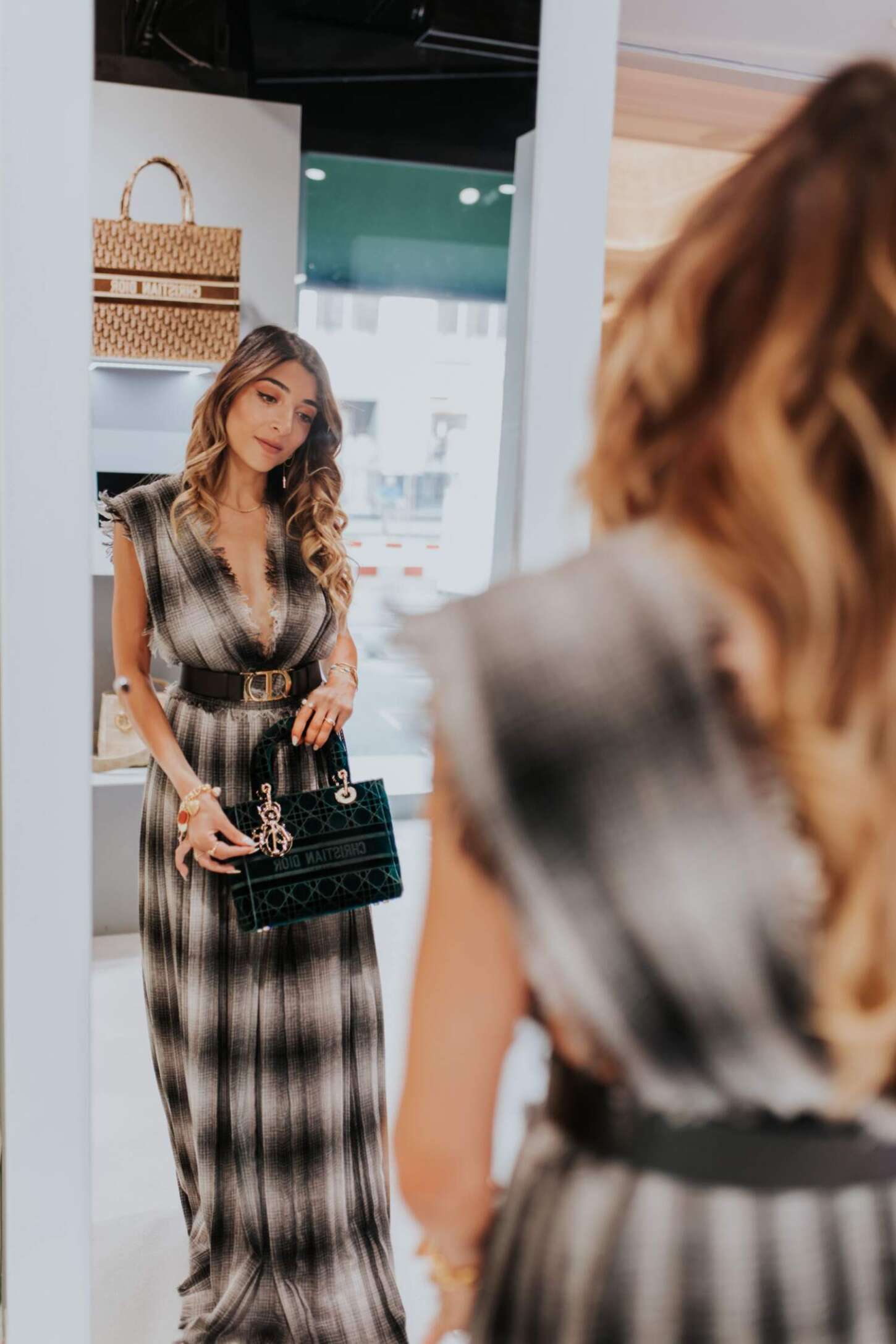 As I walked past jewellery on the ground floor of Harrods and towards the Dior corner of the store where the pop-up is,   I felt my heart racing with excitement like a little kid in a candy store. I saw the shelves were dripping in new season accessories, from the velvet bucket hats, to the printed headscarfs, to the sandals. It was time to play of bit of dress up… I don't think anyone was prepared for the havoc I was about to cause trying everything on!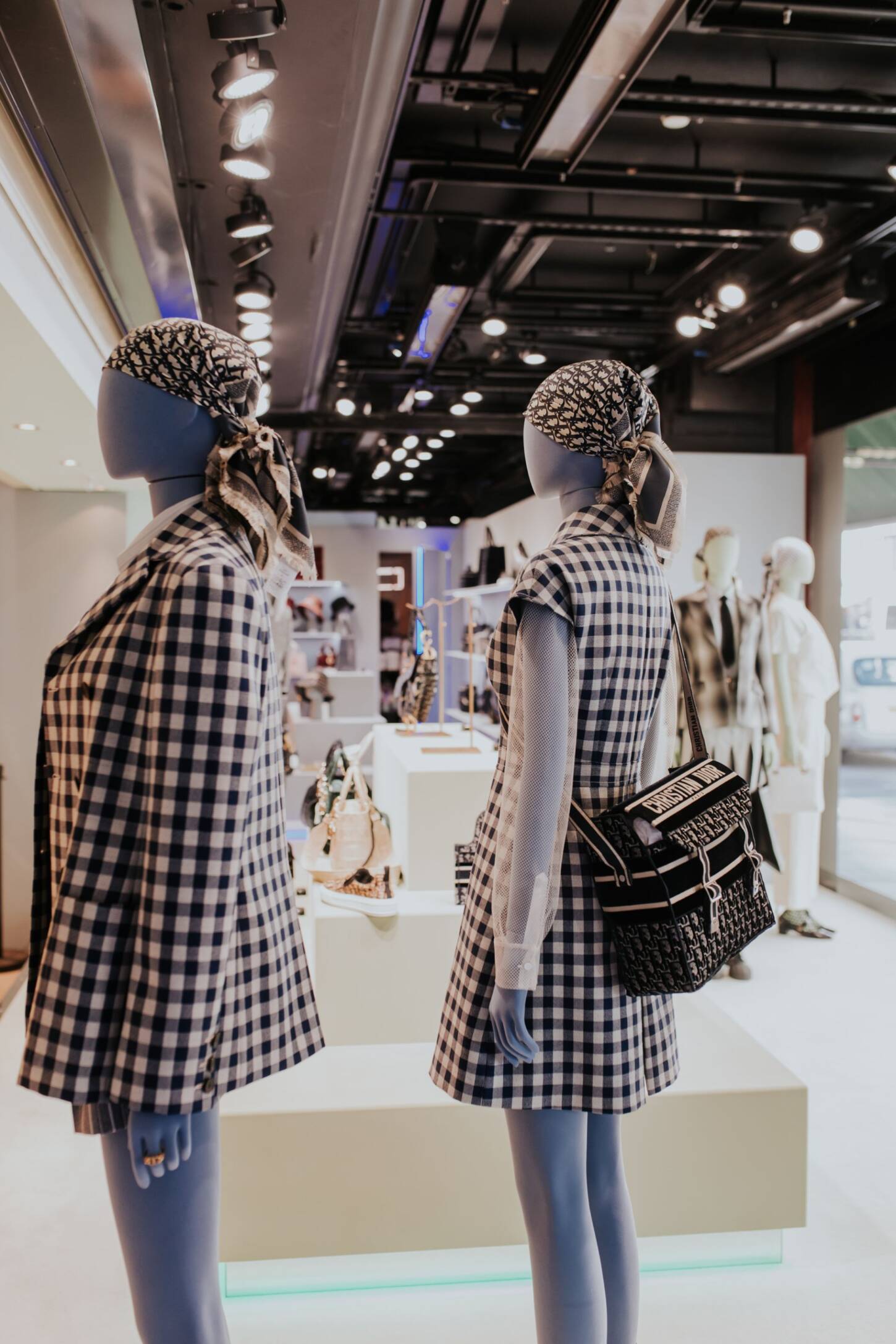 The pop-up has a customisation service where you're able to pick from the wide range of pieces and personalise with a monogram. Anything from shoes to bags, chances are if it's canvas, you can monogram it. I've had my heart set on the book tote bag, and I fell in love with the recent summer gray oblique print. I thought this would be the perfect opportunity to have it embroidered with my name.
When I saw the final result, my heart skipped a beat. I love how it turned out and feels so special and unique just for me. 
Of course it wouldn't be a Harrods pop up without two exclusive pieces from the new collection, the green hue bucket hat and the velvet green Lady D-Lite bag. This exclusive pop-up experience is only open for August and I can confirm it's a must visit. It's an accessory heaven for all things Dior. The collaboration hasn't just stayed inside the walls of Harrods but coated some of London's black cabs with the Dior prints in green, blue and red – I'm going to try and spot one!