As you might have seen, Hannah and I recently visited Positano in Italy's stunning Amalfi coast. We've been going on annual sister trips for the last few years and it's one of the highlights of our whole year! On one of the days we were in Italy, Hannah was wearing this outfit, and I told her straight away how much I loved it. Hannah's headed back to university now and we share a lot of our clothes, so I couldn't wait to borrow (read: steal) it. I know I'm not the only older sister who grew up with a younger sister like Hannah who used to copy what I was wearing, doing, eating. Now I find it so funny because the tables have turned and I'm the one copying everything she does! The summer is finally on its way, so I couldn't wait to try this look and make it my own by adding a few small twists to it.
Straight away I fell for these super cute shorts because of the gorgeous little frills on the edges. They do come up a little high which is something to consider if you're super tall. The top is really unique with the details on the back and I'm so impressed by the quality even though it's only £26. I'm back in London I chose my Valentino flats which are such a city-appropriate shoe, although sandals would be great if I was somewhere by the beach. For me, a favourite summer staple has to be good old straw bag and I bought this one last summer. I'm such a sucker for them as I think they're a really picture-perfect, summery accessory. Anytime the sun comes out I love wearing it, channeling the cliché to its fullest by filling it with flowers to add to my postcard moment!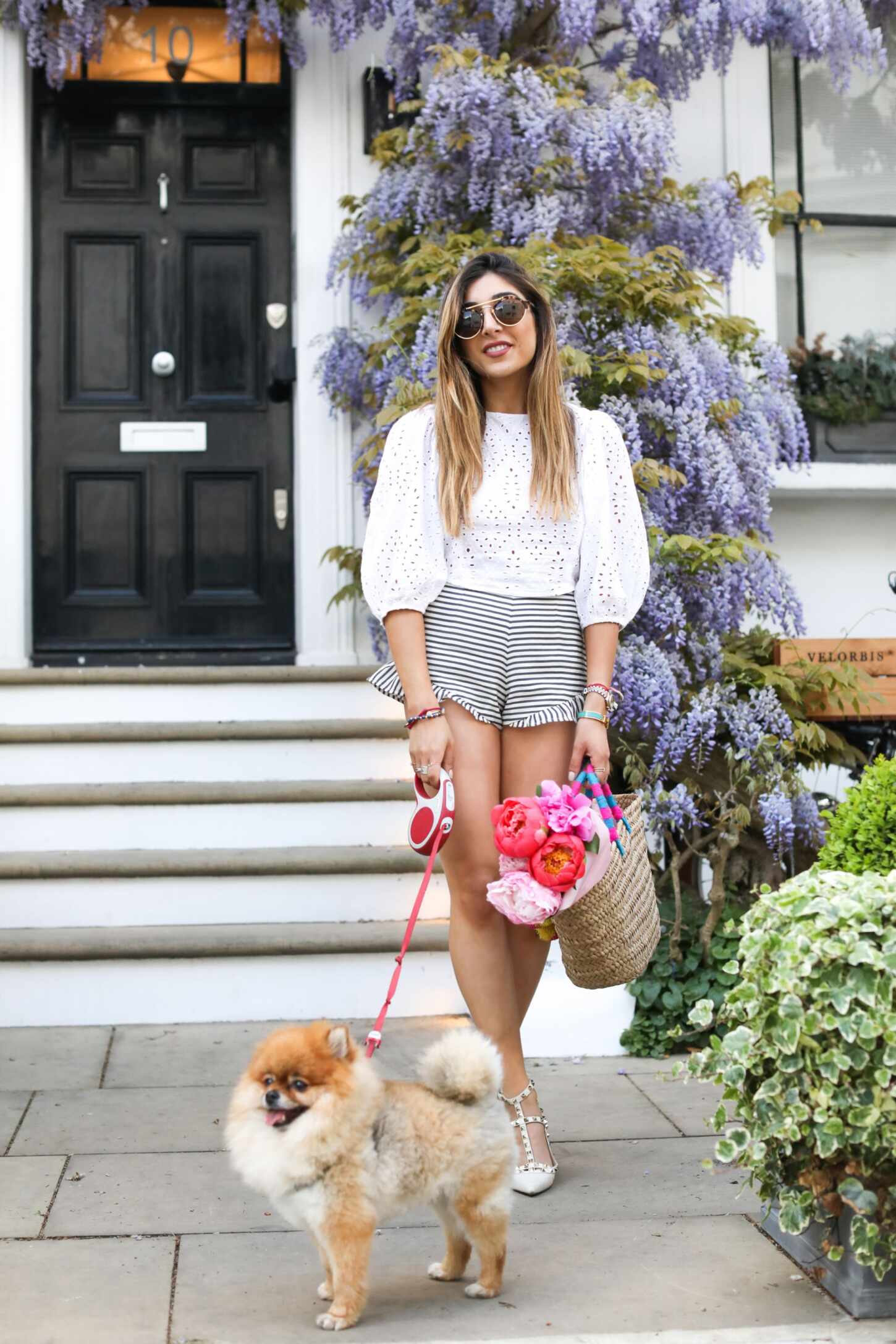 I always love what Hannah wears, and because our styles are similar but not identical, I find so much inspiration in the items she picks up. She's even styled me a few times like at LFW this year, Hannah put together my favourite outfit from the week, click here to see! 
Can we also just take a moment for Duke? He really is the cutest ball of sunshine (who FYI is in full on instagram mode and it's hilarious! Go follow him @daily.duke). 
*20 minutes later and I'm still here taking a moment for Duke*​
Get the Look

I don't know about you, but for me, no outfit is complete with a dash of complementing fragrance. One of my favourites for the second year in a row now is Tom Ford's Soleil Blanc Eau de Parfum. It just smells like summer! It's girly and fun, yet sophisticated, so the kind of fragrance you can wear to the beach or to a fancy dinner. To go with the fragrance, Tom Ford have also brought out the limited edition Soleil Blanc Body Oil and Body Spray, which I can't wait to wear when I go on holiday again! The body oil is super lightweight and does a great job at nourishing the skin, even giving it a nice glow, while the spray is a slightly subtler version of the perfume, which I've been layering with just to smell even more like Soleil Blanc. The body spray actually works great for masking up any unwanted hair scents! Sounds dodgy, but it's mainly thanks to cooking salmon – glamorous, I know.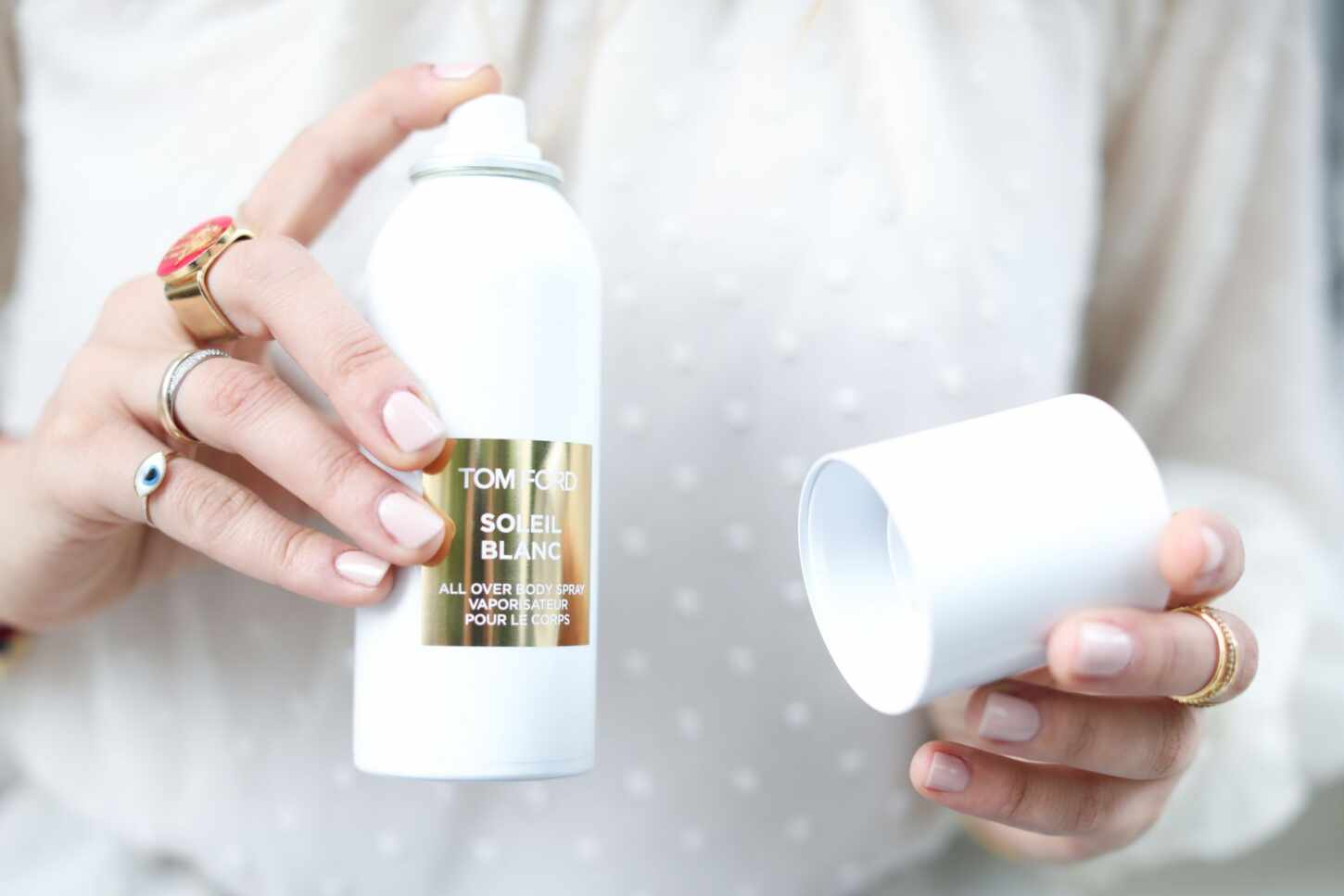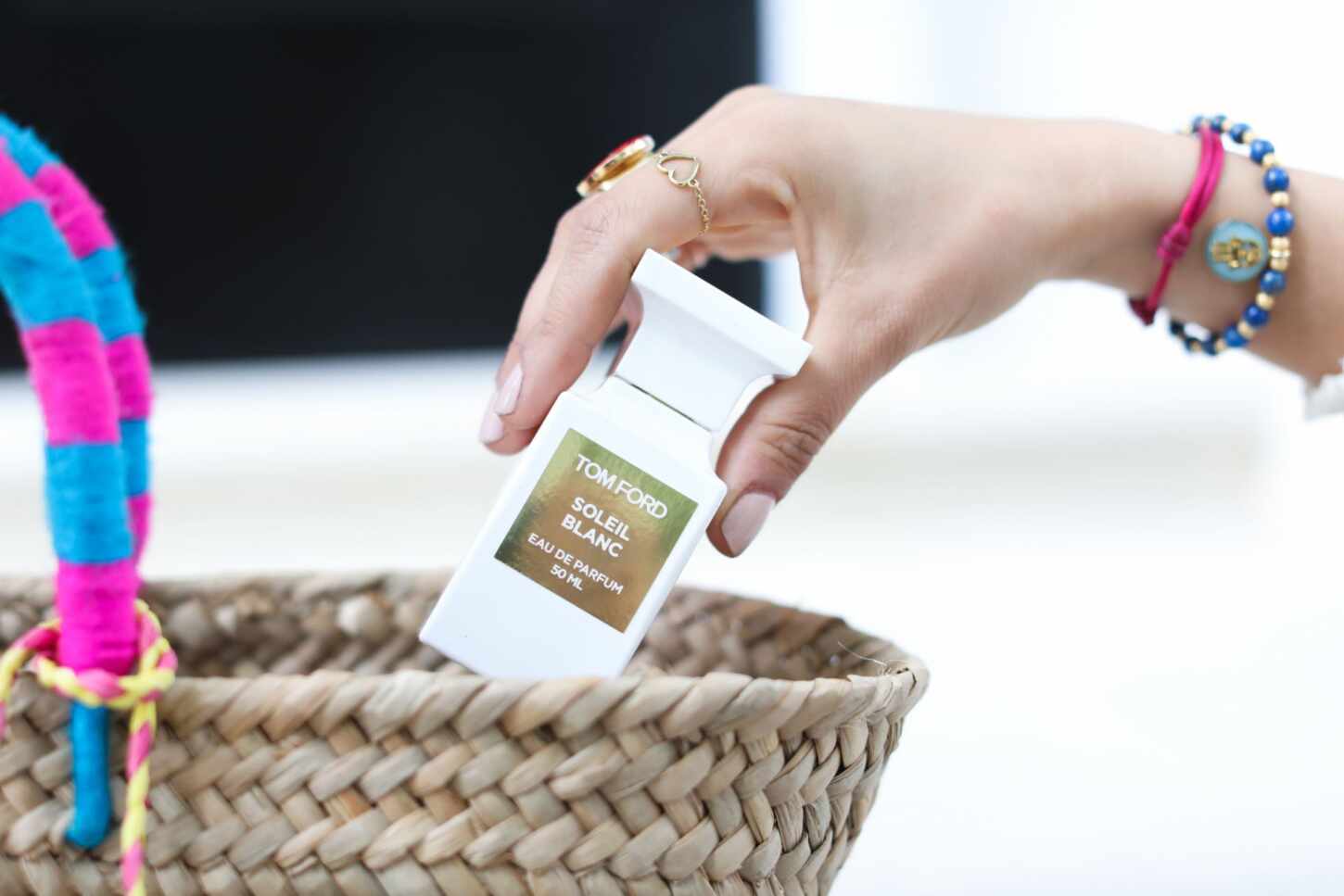 Shop Tom Ford Soleil Blanc